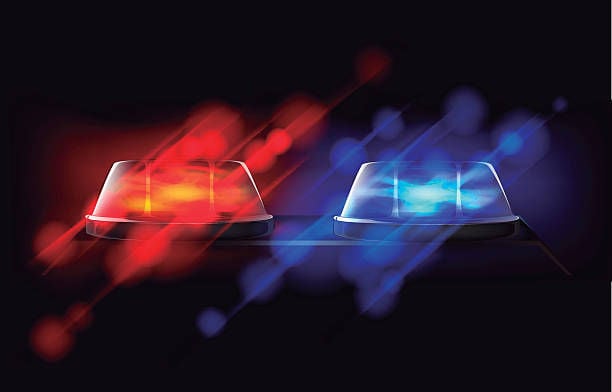 There are few new details in Tuesday's incident involving an armed robbery, pursuit, standoff and suicide. 
The man who killed himself after a standoff with police in Custer on Tuesday evening has not yet been identified. And the Custer County Sheriff did not return messages asking if nearby buildings were evacuated, how officers tried to negotiate with the man, if officers who witnessed the suicide will receive counseling, and other questions.
A new detail is that both the man's vehicle — a blue truck — and his clothing match witness descriptions of the suspect in the robbery of a Boyd's Drug Mart in Rapid City earlier that day, according to Brendyn Medina, spokesman for the Rapid City Police Department. Medina also said the man was armed with a small-caliber rifle.
Rapid City detectives are trying to determine if Tuesday's suspect is the same man who robbed Boyd's Drug Mart in a similar manner last month, Medina said. Detectives are also investigating what kind of medication was robbed both times and are hoping to receive a warrant to search the blue truck. 
"It's out of the norm to have a place that's robbed twice in such a small amount of time," Medina said, adding that it's also unusual for a robber to ask for medicine or other items instead of cash.
You have free articles remaining.
According to Tuesday's joint news release from the Rapid City Police Department and Custer County Sheriff's Office:
The incident began around 3 p.m. when Boyd's Drug Mart on East St. Patrick Street in Rapid City reported an armed robbery. Witnesses told officers that a man approached the pharmacy, displayed a firearm and demanded prescription medication. The pharmacists complied.
Witnesses provided officers with a description of the suspect's vehicle and its license plate, and officers alerted law enforcement agencies across the Black Hills about the suspect vehicle.
A Custer County sheriff's deputy spotted the vehicle around 3:45 p.m. as it was driving southbound on U.S. Highway 16/385 north of Custer. The deputy tried to stop the vehicle, but the driver fled.
Deputies pursued the vehicle south into Custer where it turned west onto Mount Rushmore Road. They used a tactical vehicle intervention — when officers carefully hit a fleeing vehicle to cause it to spin and stop — and the driver stopped near Mount Rushmore Road and North Second Street.
Law enforcement surrounded the vehicle and saw the driver holding a firearm against himself. They negotiated with the man for more than three hours until he shot himself around 7:30 p.m. First responders tried to save the man but he was pronounced dead at a nearby hospital.
The Custer County Chronicle wrote in a Facebook post that the standoff involved more than 20 officers and posted a photo that shows law enforcement surrounding and pointing weapons at a blue truck.