A former finance manager who stole $700,000 from the Rapid City Rush was sentenced Monday to three years in federal prison during a three-hour hearing filled with revelations about the hockey team's finances.
Jennifer Durham committed "hundreds of criminal acts over a period of nine years," prosecutor Benjamin Patterson said at the federal court in Rapid City. "She was hurting an already struggling team."
Durham is guilty but committed her crimes within the context of the company's "culture of corruption," said defense lawyer John Murphy. She's become a "scapegoat" for all of the Rush's financial woes.
Viken sentenced Durham to 37 months followed by three years of supervised release. He also ordered her to pay nearly $1 million in restitution: $700,000 to the Rush and $186,277 to the IRS.
Viken said Durham could self-surrender at the facility the Bureau of Prison selects for her on Jan. 19. He said he ordered the delay in the hopes that there will be a decrease in coronavirus cases or a vaccine since Durham's doctors say she is at serious risk of contracting and dying from the virus.
Durham was hired as the Rush's finance manager in 2008, began stealing in February 2010, and was laid off in June 2019 after the new team owner, Spire Hockey, brought in their own chief financial officer, IRS special agent Brian Pickens testified.
She embezzled the money through multiple methods and under-reported her income by $688,867 between 2010 and 2018, according to the factual basis document she signed.
The investigation into Durham began in October 2019 when Spire discovered "inconsistencies and irregularities with regard to some bookkeeping," Rush President Todd Mackin told the Journal at the time.
In addition to focusing on Durham's actions, the hearing revealed new facts and accusations about the Rush's financial practices and management under Scott Mueller, the previous principal owner.
The Rush gave under-the-table bonuses to players from 2010-2013, Pickens testified. Those bonuses broke league rules and put players in criminal jeopardy. But prosecuting Rush management or owners involved in those payments isn't possible due to the statute of limitations.
Mueller said ownership was not involved with these payments.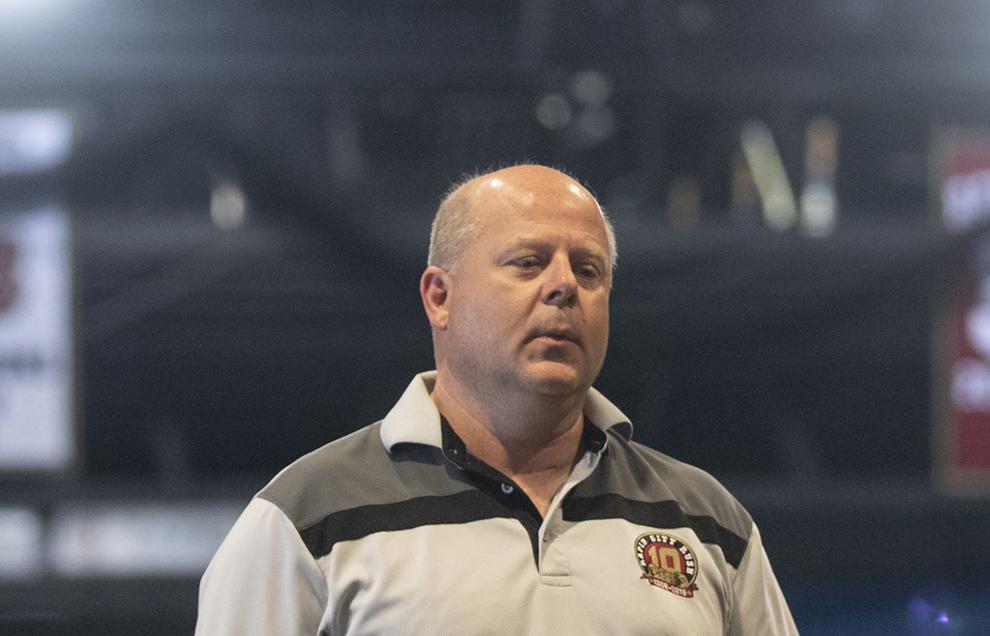 The Rush did a poor job of handling cash and had "non-existent" internal controls to catch financial problems, Pickens said. It hadn't done an audit since 2010 and a full audit would have caught Durham's embezzlement.
There was no audit because "I trusted you," Mueller told Durham.
The Rush gave Mueller the money because he had been using a significant amount of his own money to keep the team afloat, Pickens said. Mueller gave the team $660,000 between 2017 and 2018 without being paid back, Patterson said.
The agreement between the city and the Rush didn't outline what the Rush could use the money for, Pickens testified. Pickens said Mueller said he would have to shut down or move the team without support from the city.
While the Rush was struggling it paid leadership large salaries while Mueller had other profitable business and properties, Murphy said. Mueller also benefited from tax write-offs by owning the Rush.
The Rush had been making late payments to its players due to insufficient funds, testified Spire CFO Emma Setzer. She said the company was $2 million in the hole when they took over in January 2019.
Mackin said Spire has created safeguards to prevent future mismanagement.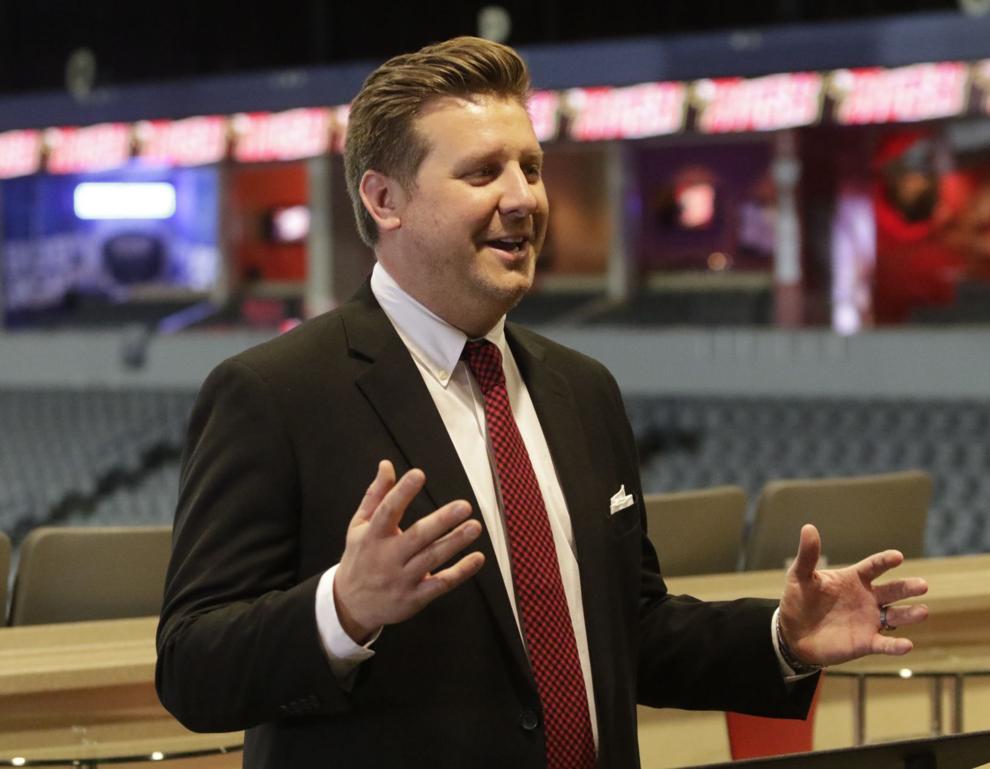 Murphy asked for a probation sentence, citing Durham's health concerns, lack of criminal history, and cooperation with the investigation. 
He said Setzer easily discovered Durham's scheme because it was simple — she had no offshore accounts, fake identities, or businesses to hide the money.
Durham stole a lot of money but it was a "tiny fraction" of the Rush's annual $3 million budget, Murphy said. The company was "already hemorrhaging money" due to low ticket sales and loss of sponsors so it's "simply not the case" that Durham caused its downfall.
"I know what I did was wrong" Durham said, adding that she didn't just break the law but broke the hearts of people who trusted her.
Her friends and family didn't speak during the hearing but wrote letters about her character and being a wonderful mother to her three children, Viken said.
Patterson asked for a 46-month sentence, or 3.8 years.
He agreed Durham wasn't to blame for all of the Rush's financial problems, but she was a "huge part" of it. She stole more and more each year until she stole $130,000 one year. 
Durham didn't just steal from the business side of Rush but also its charitable foundation, Patterson said. The foundation — which donated money to Durham's medical issues — may need to close due to a lack of funds, Viken said the foundation wrote in a letter. 
Durham was only sorry because she was caught and blamed others in her letter to Viken, Patterson said.
Viken said Durham wrote that she stole money to pay for her medical issues and because she was upset about pay discrepancy and other forms of sexism at the company. But Durham used just a "small fraction" of the stolen money for medical reasons, Patterson said. Most went to travel, dining out, entertainment, Walmart and Best Buy, Pickens testified. 
Patterson said while Durham has health issues she's healthy enough to work and travel, which means she's healthy enough to go to prison. Sentencing her to probation would send the message that you can avoid prison if you're sick.
Patterson said he was OK with letting Durham turn herself in so she doesn't need to wait in the Pennington County Jail, which has fewer resources than a medical prison. 
He also said the Rush had to pay Durham's unemployment money after she was laid off from her new job due to the pandemic.
Mackin said Durham's actions negatively impacts how the entire Rapid City community views the Rush.
"This just hurts," Mueller said, adding that he will pray for Durham and her family. 
Viken said he agreed that sending people to prison shouldn't become a death sentence due to the pandemic, but the virus can't be a "get out of jail free card." He said he would recommend the Bureau of Prisons send Durham to a medical prison. 
Durham's sentence is similar to others who had no criminal history before they stole large amounts of money over many years, Viken said. Sentencing her to probation would send the message that the federal government doesn't take financial crimes seriously.