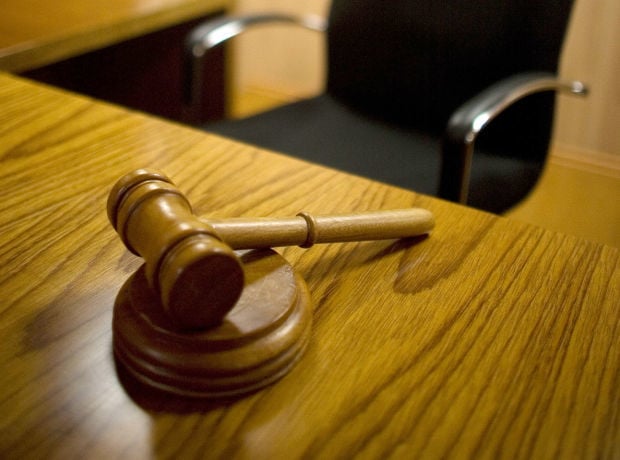 A former Pine Ridge Hospital CEO was sentenced Friday to a year of unsupervised probation for not reporting money she received from a doctor who is now facing child sexual abuse charges.
Wehnona Stabler, 60, earlier pleaded guilty to making a false statement in a 2014 financial disclosure report involving her activities as head of the Pine Ridge Indian Health Service.
Federal prosecutors say Stabler didn't report receiving $5,000 from Dr. Stanley Patrick Weber despite a work policy requiring her to disclose gifts of more than $350 from any person.
"I didn't have malicious intent," Stabler told U.S. District Court Chief Judge Jeffrey Viken at her sentencing in Rapid City on Friday morning. "I just made a mistake."
Stabler, of Wathill, Neb., admitted receiving $5,000 in a check from Weber, a pediatrician at Pine Ridge Hospital and acting clinical director at that time. It's not clear why Weber gave her the money.
The prosecutor, Assistant U.S. Attorney Sarah Collins, said the law that Stabler violated was put in place to prevent people in positions of authority from taking bribes.
She said the incident came to light during the investigation on Weber. He was federally charged in February 2017 with 10 counts of child sexual abuse; his five most serious counts carry a sentence of 30 years to life in prison.
Authorities say that between 1998 and 2011, Weber molested Native American children while working as a pediatrician at the Pine Ridge Hospital. He resigned in 2016.
Stabler and Weber were "very close friends," Collins told the court, and Stabler received reports about the doctor's "horrifying" alleged sexual offenses. Weber's case, which is also being prosecuted by Collins, had no impact on Stabler's sentencing.
On Tuesday, the court denied Weber's request to throw out evidence that police seized during a search of his home last year.
Weber argued in a November hearing that the search warrant was defective because it didn't specify the items to be collected, and that one of the reasons for the seizures wasn't listed on the warrant but only on the attached affidavit.
Magistrate Judge Daneta Wollmann concluded in a 17-page report that the search was valid because the warrant and its supporting documents "contained the requisite particularity." Law enforcement also conducted the search reasonably, she said. The parties can appeal the ruling.
Weber pleaded not guilty to all his charges and is under house arrest in Spearfish.
Sign up for our Crime & Courts newsletter
Get the latest in local public safety news with this weekly email.