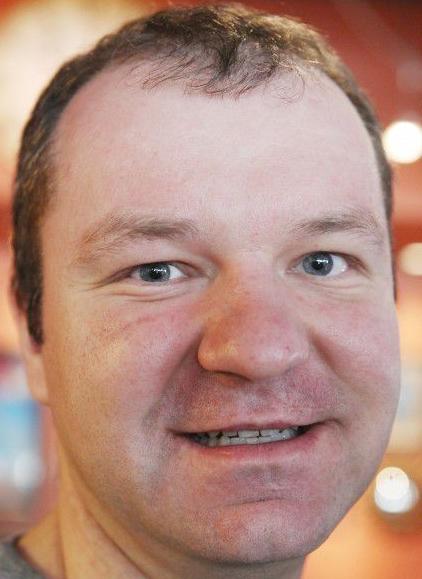 Marcin Garbacz, 42, was indicted on two counts back in February but the case was only unsealed on Friday.
Garbacz is charged with "engaging in illicit sexual conduct in a foreign place" between June 21 and July 7, 2011, by traveling to another country and having sexual conduct with a boy under the age of 18. 
He's also charged with possessing child porn between July 2011 and May 2019. The FBI believes Garbacz produced at least one video depicting child sexual exploitation, according to an affidavit.
Garbacz is scheduled for an initial appearance at the federal courthouse in Rapid City at 10 a.m. on Tuesday.
The U.S. Attorney's Office in South Dakota declined to comment on which country Garbacz traveled to and other questions.
Garbacz is also scheduled for a sentencing hearing at 9:30 a.m. on Monday after a jury convicted him in March of 65 financial crimes.
The charges relate to Garbacz stealing nearly $260,000 in cash donations from the Diocese of Rapid City between July 2012 and April 2018. He used the stolen money on expensive artwork and religious objects, a $10,000 diamond ring, a grand piano, Cadillac and other pricey items.
Garbacz served as a chaplain and teacher for the Rapid City Catholic Schools System during that time, a prosecutor said during his trial. 
"The Diocese understands the justice system is addressing this matter in its ongoing investigation. The Diocese cannot comment except to say that it will cooperate with the government as this matter moves forward," the Diocese of Rapid City said in a statement. 
The Diocese and RCCSS did not respond to questions about when Garbacz worked at RCCSS, at which schools and in which roles. 
Mulloy led the diocese after former Bishop Robert Gruss was reassigned and was set to become Bishop of Duluth before the allegation was publicized in early September. He is suspended during the investigation, according to Bishop Peter Muhich. ​
The new charges stem from an FBI agent coming across child pornography on one of Garbacz's thumb drives during the financial crimes investigation, according to an August 2019 affidavit for a search warrant.
Garbacz was aware he was under investigation for the financial crimes when he booked a one-way ticket from Seattle to Poland on May, 10, 2019. Garbacz is from Poland but became a US. citizen in July 2014 during a ceremony at Mount Rushmore, according to a Facebook post from the diocese.
What follows is alleged in the affidavit:
FBI agents arrested Garbacz at the airport and seized his luggage. They later searched his luggage and electronic devices, but the search warrant was only for evidence of financial crimes.
An agent stumbled across a photo and video evidence of child pornography involving two males while searching through a thumb drive. One video involving a male minor appears to have been produced by Garbacz, the agent wrote.
The agent stopped searching the thumb drive after finding this evidence so he could apply for a search warrant that includes evidence of child sex crimes.
A search warrant was granted to look through Garbacz's iPhone, laptop, two external hard drives and 11 thumb drives. It's unclear what evidence the new search warrant produced.
Garbacz joined the diocese in 2004 and was suspended from the ministry  in May 2018 after he was caught stealing money. He left a treatment program in November 2018 before he was supposed to and moved to Seattle against the orders of Bishop Gruss. 
Garbacz asked the diocese for a leave of absence but the diocese never heard from him after that, according to the diocese's December 2018 newsletter. He wrote in a September 2018 letter to a judge that he was thinking about leaving the priesthood after being convicted at the Pennington County Court of petty theft.
"As I am considering different career options at this time in areas like nursing, social work or counseling, having a misdemeanor on my record would limit or even prevent me from securing admission into academic programs and could inhibit state and federal professional licensing," Garbacz wrote. "A significant concern of mine is an inability to pursue a new career path due to my lapses in judgment."