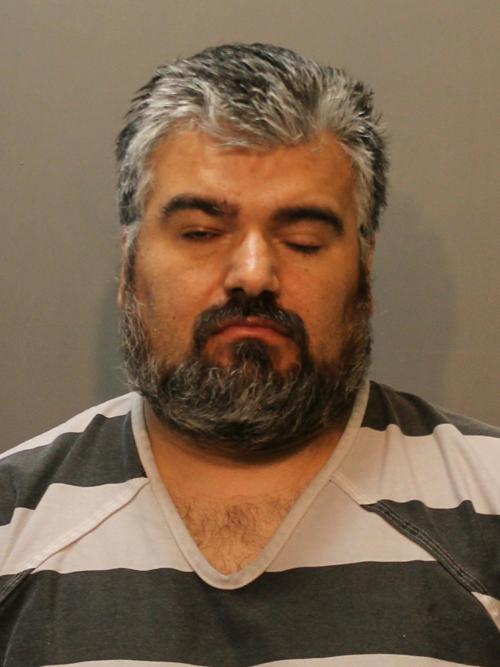 A former leader of the Salvation Army in the Black Hills is now facing federal child pornography charges in addition to a state charge after law enforcement seized 46 electronic items from the organization's camp earlier this month. 
Javier Clark Moreno pleaded not guilty Monday at the federal court in Rapid City to one count of receiving child porn and one count of possessing it from Oct. 24, 2020 through Feb. 22, 2021.
Moreno "knew the production of such visual depiction involved the use of a minor engaging in sexually explicit conduct," his indictment says. 
If convicted, the 40-year-old will have to forfeit all "property used or intended to be used in the distribution, receipt or possession of child pornography." This property allegedly includes 46 electronic items seized by local law enforcement during a May 13 search of the Salvation Army's Black Hills Camp:
31 SD cards, hard drives and other electronic storage devices; 
Five cell phones; 
Five laptops; 
Two iPods; 
One iPad;
One iWatch; 
One Apple TV hub; 
The Salvation Army, an international Christian charitable organization, says it fired Moreno and is cooperating with the investigation. Moreno was a captain and the Black Hills Area Coordinator with the group. He lives at the Salvation Army camp on Thunderhead Falls Road off West Highway 44, according to state court records. 
The federal indictment comes after Moreno was charged May 11 by Pennington County prosecutors with one count of possessing, creating or distributing child pornography on May 7.
He was arrested after law enforcement executed a search warrant at the camp on May 13 and found child pornography on an account tied to Moreno, the sheriff's office said. 
Few other details about the allegations are known since Moreno's police reports are sealed.
Moreno is scheduled for a preliminary hearing for his state charge at 2:15 p.m. on May 28 but he might be indicted before then. No upcoming hearings have been scheduled in federal court.