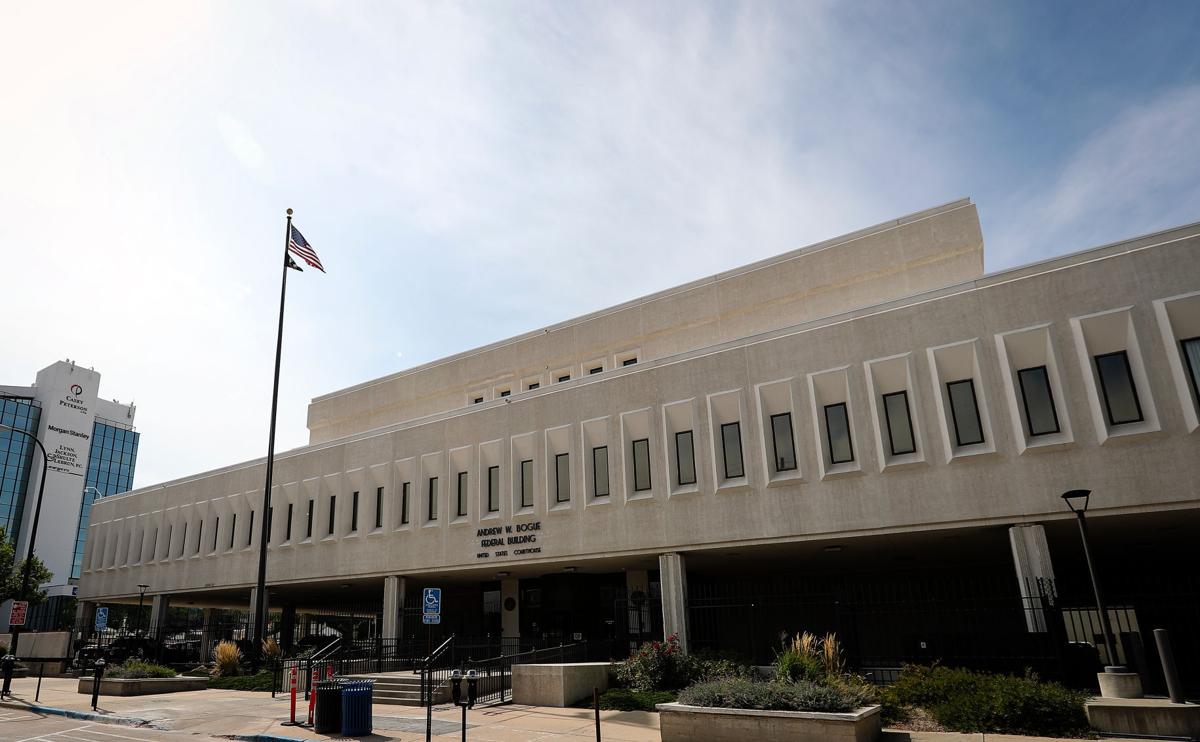 A former Sturgis-based lawyer had admitted to stealing from two vulnerable clients and agreed to pay $173,969 in restitution.
Rena Hymans is scheduled to plead guilty to five of 57 charges during a hearing at the federal courthouse in Rapid City at 9:20 a.m. Wednesday.
She plans to plead guilty to two counts of wire fraud, two counts of money laundering and one count of bank fraud, according to her plea deal. 
Rena Hymans' charges are related to two victims but the plea deal mentions a third client. She has already paid back $50,000 to one of the first two victims but owes $163,969 in restitution to the other and $10,000 to the third victim. Court records do not explain what Hymans did to the third client.
Bank fraud has a maximum punishment of 30 years in prison. The wire fraud and one of the money laundering charges each have a maximum punishment of 20 years in prison while the second money laundering charge has a maximum punishment of 10 years.
Hymans' sentence will take into account the fact that she abused her position of trust and knew her victims were vulnerable, the plea deal says.
Hymans resigned from the South Dakota State Bar in January 2020 after learning the organization was investigating complaints against her. The South Dakota Supreme Court disbarred her the next month without holding a hearing or issuing any opinion since she voluntarily resigned.
The former lawyer concealed her fraud by providing false documents to a tax preparer and lying to lawyers, judges and a bank worker, according to the factual basis document she signed.
What follows is from the document:
In February 2014 Hymans put $50,000 in her client trust account for the Gilbert Keester Estate and was supposed to hold the money until litigation surrounding the estate was settled. Hymans instead embezzled the money into other accounts and used it for work and personal expenses.
In order to conceal the fraud, Hymans provided falsified documents to her income tax preparer that made the embezzled money look like income. She also sent a letter to a lawyer involved in the estate litigation that said the $50,000 remained in her client trust account when she had already spent it.
In 2018 she wrote a $50,000 check from her client trust account to the estate by using money that belonged to the other client she defrauded. ​
Doris Lauing hired Hymans in November 2016 to represent her relative Leo Drillig in an estate matter related to the death of Lauing's uncle, Leo Miller. Miller left an inheritance for Drillig — who lives in Germany — so Lauing hired Hymans to serve as Drillig's personal representative in the U.S.
Hymans deposited the $167,969 inheritance into her client trust account in May 2017 and was supposed to immediately transfer the money to Drillig.
But Hymans instead decided to "defraud Drillig and enrich herself," causing "Drillig's benefit to be entirely depleted," the document says. 
Hymans transferred the money in her client trust account to her business account and then her personal bank accounts. She again concealed the fraud by providing false documentation to her income tax preparer.
Lauing made multiple attempts to contact and ask Hymans to transfer the inheritance to Drillig, but Hymans never responded. She hired an attorney in September 2018 to help retrieve the funds, but Hymans provided the attorney with false explanations for the delay of the transfer.
The attorney filed a petition at the Meade County Court in January 2020 to force Hymans to turn over the money. Hymans falsely told a judge on Jan. 3, 2020 that she was reluctant to give Drillig his money because she was concerned he was trying to hide it in the U.S. The court ordered Hymans to pay Drillig the money minus attorney fees. 
Later that day Hymans deposited $167,699 into Drillig's estate from her client trust account knowing the account had insufficient funds. She called her bank and asked an employee to honor the check, falsely saying she would soon be making a large deposit.