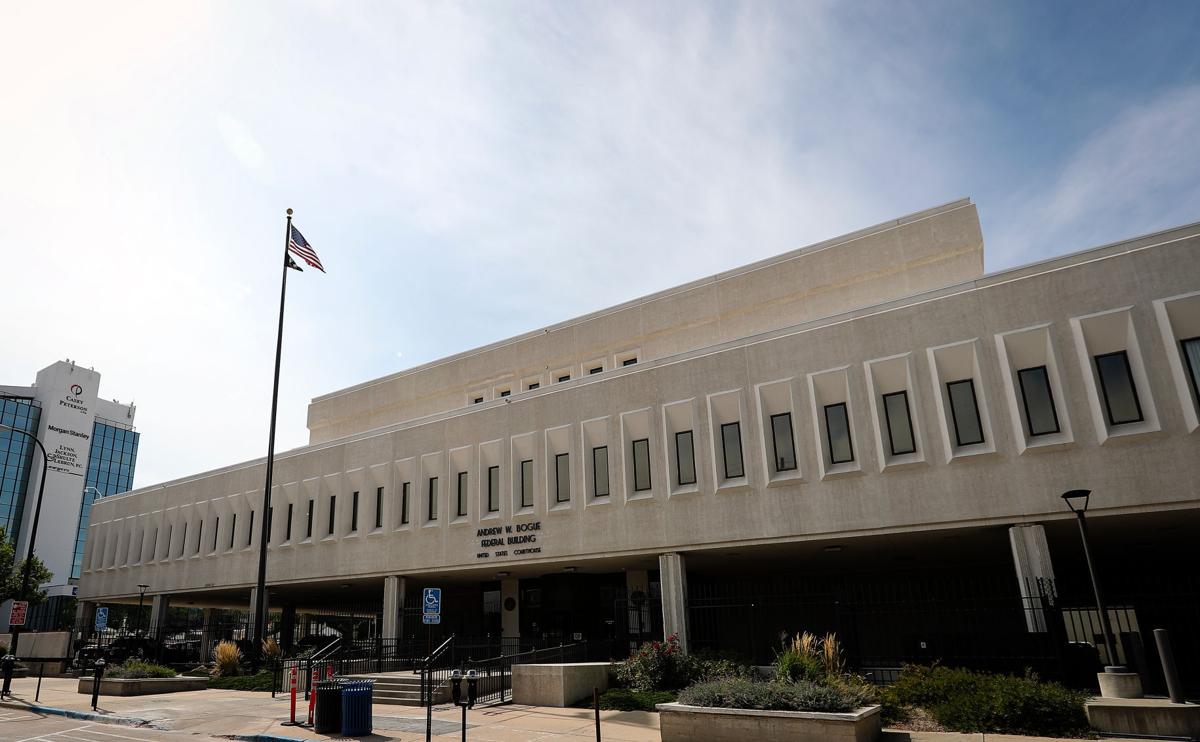 A former VFW leader who admitted to sexually abusing a four-year-old is expected to plead guilty to child sex crimes this week.
Swift, a 31-year-old from Box Elder, is the former commander of VFW Post 1273 in downtown Rapid City and the former judge advocate for the South Dakota VFW. The state and national VFW removed Swift's membership after an investigation into the allegations against him.
The sexual exploitation charge has a mandatory minimum sentence of 15 years in prison and maximum punishment of 30 years while the second charge has a mandatory minimum of 10 years in prison and a maximum of life in prison.
Federal prosecutors haven't said what punishment they plan to seek but Swift's defense lawyer plans to recommend that he serves at least 30 years, according to his plea deal.
Swift must register as a sex offender, pay $10,000 to a victim's assistance fund unless a judge finds him indigent, and pay restitution if ordered.
The sexual exploitation charge is for Swift making a four-year-old engage in sexual conduct in order to take and distribute photos or videos of the act between 2017 and 2018 in Box Elder. The second charge relates to him trying to meet up with a five-year-old girl — really a fake child created by an undercover Homeland Security agent — to have sex with her and a real minor.
Swift sexually abused the four-year-old multiple times, according to the factual basis document he signed. The Pennington County State's Attorney Office also found evidence of "hands-on sexual crimes" but has agreed not to charge Swift as part of the plea deal.
"He will be held accountable for the behaviors that would have brought him into state court," State's Attorney Mark Vargo said of why he agreed to this deal. 
Swift sexually abusing a child would be a state crime, but the internet-related child sex crimes he committed fall under federal jurisdiction since they involve interstate commerce. However, the federal prosecutors and the judge are allowed to take the state criminal activity into account during sentencing, Vargo said.
The plea deal also says federal prosecutors plan to drop a second sexual exploitation charge and charges of distributing and receiving child pornography.
What follows is from the factual basis document that Swift signed:
Swift came under investigation after he unknowingly contacted an undercover FBI agent on the Kik messaging app in February 2020.
Swift said he was sexually active with a 4- and a 7-year-old boy and had sexually assaulted an infant in the past. He also sent the agent two videos of a man sexually abusing a child.
Brent Gromer, supervisor of the Internet Crimes Against Children unit in South Dakota, was alerted about the incident and asked a special agent with Homeland Security Investigations to start a new undercover chat with Swift.
The HSI agent began messaging Swift on Kik, posing as a woman who sexually abuses her five-year-old daughter.
Swift told the agent that he wanted to arrange a "swap" where he would sexually abuse the five-year-old and bring a child for the woman but they needed to be careful about their plan.
"I wouldn't want it getting around what you will do with (the boy I bring)," Swift messaged.
Swift told the agent what he wanted to do to the girl and what he wanted the woman to do to the boy he brought. He offered to send videos of him sexually abusing the boy before they met up.
Swift confided that he was sexually abused by two people as a child who in turn "allowed" him to sexually abuse another child.
The agent set up a March 2020 meeting with Swift at his Rapid City workplace in order to discuss plans for the swap.
Swift arrived and was arrested by undercover agents. He admitted that it was him chatting with the agents but said he had never really planned to have sex with the five-year-old, the it was just "sexual dialogue."
Agents searched Swift's phone and computer where they found photos of him sexually abusing a four-year-old as well as other child sexual abuse material he downloaded from the internet. ​