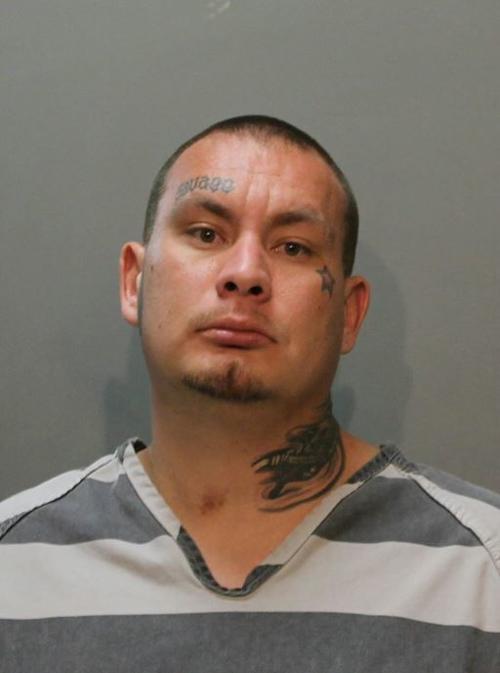 A Rapid City murder suspect who said he was abused at the Pennington County Jail won't be transferred to another facility since he hasn't exhausted all of his appeal opportunities within the jail's grievance system, a judge ruled last week. 
Barry Allman "is facing charges that rise out of Pennington County and this county is responsible for his pre-trial incarceration if he continues to be unable to post bond," Judge Matt Brown wrote in an email to the prosecutor and defense lawyer. "Allman has internal remedies including higher level appeals within the PCJ system to address the issues he has brought before the court for relief."
Prosecutor Roxanne Hammond made the argument about appeals during a hearing last month. She also said moving Allman away from Rapid City would make it harder for his lawyer and family to visit him and more difficult for Pennington County authorities to monitor his communications.
Allman's appeals in jail would be "fruitless" because "there's nothing for him to defend against" since he hasn't been told about the specific allegations against him, defense lawyer John Murphy argued during the hearing. 
Allman, a 30-year-old from Box Elder, is charged with second-degree murder in the Aug. 6 stabbing death of Lance Baumgarten, a 33-year-old from Rapid City. If convicted, he faces a mandatory sentence of life in prison without the chance of parole.
By the time Allman was arrested on Aug. 7, he was already a suspect in an Aug. 3 homicide and had a federal arrest warrant for allegedly abusing his girlfriend and shooting at her sister in July, according to federal court records. He has not been charged in relation to any of these crimes and no one has been arrested in the shooting death of James Donner, the other homicide victim.
Allman told Brown in an affidavit and during the hearing that he wanted to be transferred to the Winner Jail, where he was able to live in the general population, did not have any major disciplinary issues, and was better treated by the guards. 
Captain Wade Anderson, who is in charge of security at the Pennington County Jail, testified that Allman has been in solitary confinement for 23 to 24 hours a day for the vast majority of the time he's been in jail from Sept. 17, 2020, through Nov. 4 and since he was re-booked for the homicide charge on March 17.
Allman is in solitary due to multiple incidents of witness intimidation, Anderson said. 
Those accusations are vague and all occurred in the fall, not since Allman was booked again in 2021, Murphy countered. 
Allman had one infraction this year — for trying to email someone he isn't allowed to contact — but the jail is allowed to use past behavior in determining housing assignments, Anderson said. He said Allman is not being treated any differently than any other inmate who has a similar charge and behavioral history in jail.
Anderson said the jail followed protocol when it twice put Allman in a restraining chair, once after a self-harm attempt. A corrections officer used pepper spray before putting Allman in the chair for three hours and cleaning off the spray after the attempt. 
Allman had other complaints about privacy while speaking with his lawyer, difficulties obtaining health care, and a lack of sleep due to mentally ill inmates kicking the walls and speaking to themselves throughout the night. 
Allman is scheduled for trial Dec. 6-17.