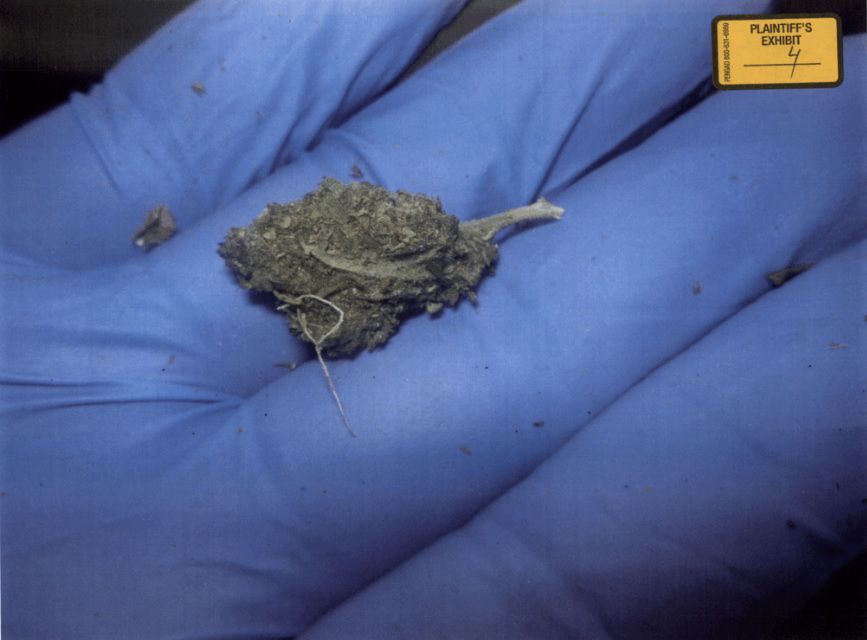 A hemp deliveryman previously accused of trying to sell marijuana has avoided being labeled a felon and will have his case sealed as long as he completes probation. 
Robert Herzberg, a 41-year-old from Red Feather Lakes, Colorado, was sentenced Wednesday at the Jackson County Courthouse in Kadoka after pleading guilty to ingesting cocaine and marijuana, according to his defense lawyer Matt Kinney.
The judge sentenced Herzberg to one year of unsupervised probation and ordered him to pay $4,350 in fines, Kinney said. He was also given 360 days in jail but as a suspended imposition of sentence. That means Herzberg is not considered a felon, his record will be sealed from the public once he completes probation, and he will only serve the jail time if he violates probation.
We're "very pleased with the outcome," Kinney said after the sentencing hearing.
As part of the plea deal, State's Attorney Daniel Van Gorp dropped charges of possessing more than 10 pounds of marijuana and intending to distribute it. Herzberg would have faced up to 30 years in prison if convicted on those charges.
Herzberg was charged with those more serious marijuana crimes after being pulled over on July 16, 2019, on Interstate 90 near Kadoka for driving 86 in an 80 mph zone, according to police reports. He told a state trooper he was delivering 300 pounds of hemp from Colorado to Minneapolis but the trooper arrested him after finding "two large white sacks that contained a green leafy substance that looked and smelled like raw marijuana" and field tested positive for the drug.
Kinney said his client told the judge that the arrest was a "wake-up call" and he plans to get treatment for his cocaine use. He said the judge's suspended imposition sentence is what he had sought.
Van Gorp did not respond to messages from the Journal.
Kinney said Van Gorp asked the judge to sentence Herzberg to jail but did not request a specific amount of time. He said Van Gorp said the product Herzberg was carrying should not count as an aggravating factor but also defended the initial charges and the deputy who arrested him. 
If a deputy finds "two large garbage sacks of something that smells like marijuana and looks like it, what is he expected to do," Kinney said Van Gorp said.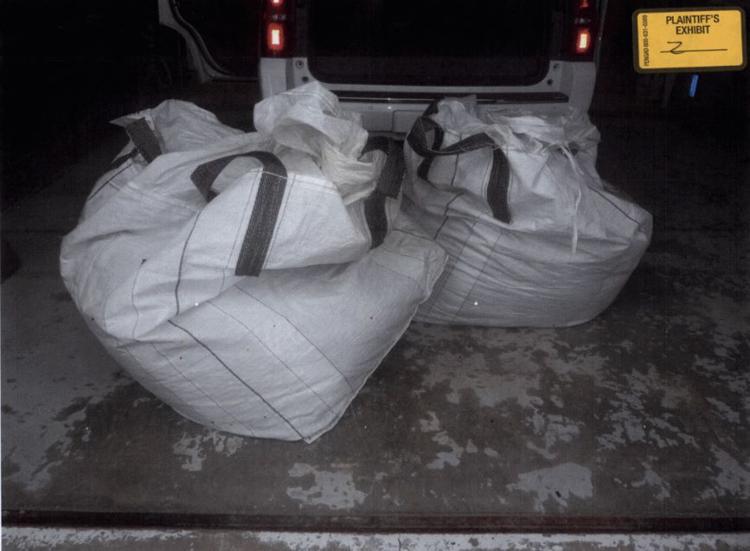 The judge said she would not consider the original hemp vs. marijuana debate in her sentencing since those charges were dismissed, Kinney said. 
In this case "the people who really lost here were the buyers" in Minnesota, Kinney said. He said the company — which planned to turn the hemp into CBD oil — lost money when the hemp was seized and then spent money to help Herzberg with his legal case. He said there's no point in trying to retrieve the 300 pounds of hemp taken by the state because the plant lost its use after being in storage for so long. 
Herzberg was arrested before hemp production was legal in South Dakota but after the U.S. Department of Agriculture said while states and tribal nations can make it illegal to produce hemp, they can't block the transportation of federally legal hemp, defined as hemp with .3 percent or less Delta 9-THC.
Kinney provided the Journal with an October 2018 lab test ordered by the Colorado seller that says the product has .29 percent Delta 9-THC. Plant samples submitted by the state to a private lab said the Delta 9-THC ranged from .18 to .25 percent.
Kinney said he believes legislators were aware of Herzberg's case as they crafted and ultimately passed the new legislation.
"I thought this case had some form of impact on the change of the law," he said.
Sign up for our Crime & Courts newsletter
Get the latest in local public safety news with this weekly email.