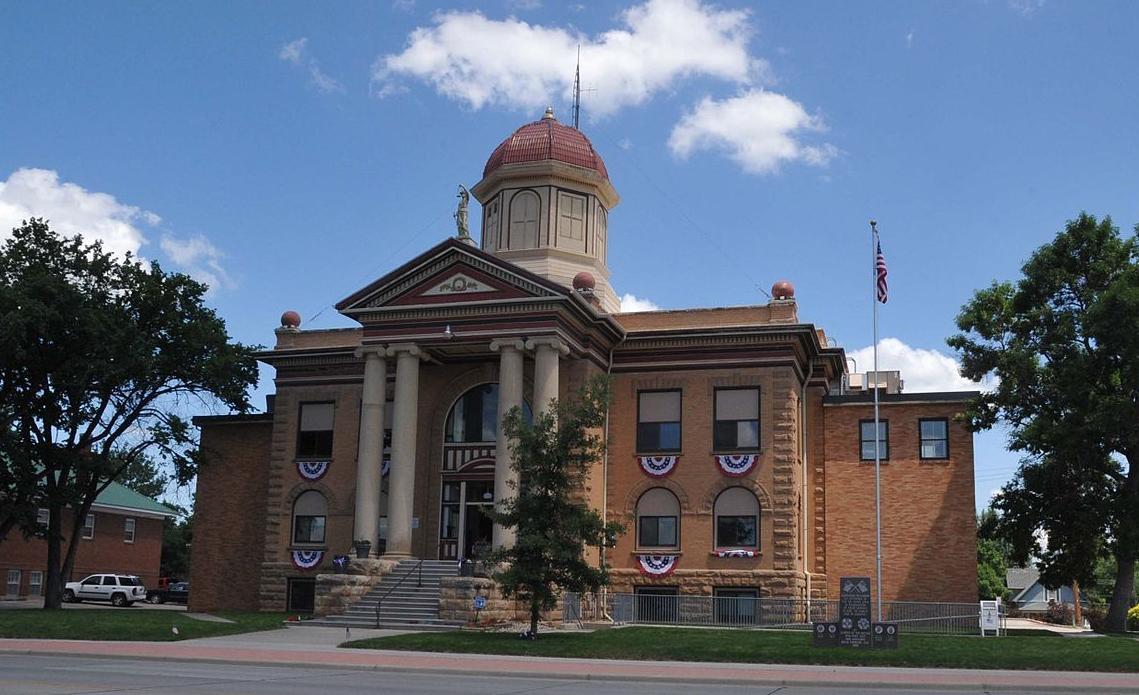 A man who was arrested with the help of DNA and genealogy has pleaded guilty to raping a woman in Belle Fourche eight years ago.
Shane Boice, a 33-year-old from Nisland, pleaded guilty Sept. 3 at the Butte County Courthouse to second-degree rape for raping a woman by force, coercion or threat on April 12, 2012, court records show. He could be sentenced up to 50 years in prison.
Two burglary counts related to entering the woman's home in order to rape her were dropped as part of the plea deal.
"We were able to discover the identity of an unknown individual by using DNA to identify relatives and then using genealogy research to build a family tree and deduce who the unknown individual could be," said Cassie Wendt, Butte County State's Attorney.
"This case was very difficult for the Belle Fourche community and, of course, was life-changing for the victim," she said "The victim never gave up on law enforcement, she remained strong, and she continued to seek the closure she deserved over the past eight years."
Wendt said law enforcement collected multiple DNA samples after the rape but couldn't identify a suspect through the DNA or any other evidence. 
People arrested or convicted of certain crimes across the country must provide a DNA sample that goes into databases that law enforcement can search through, Belle Fourche Police Chief Marlyn Pomrenke said in January 2019. He said the samples from the rape scene were compared with samples in the databases but there was no match.
"They had evidence at the scene, but if the suspect was never arrested for anything that required DNA, then there was nothing in the system," Pomrenke said.
The police department and South Dakota Division of Criminal Investigation — led by Special Agent Brett Garland — continued to investigate the case, Wendt said. In May 2018 they decided to see if they could solve the case by using the genetic genealogy services at Parabon Nanolabs.
"By comparing a DNA sample to a database of DNA from volunteer participants, it is possible to determine whether there are any relatives of the DNA sample in the database and how closely related they are," the company says on its website. "This information can then be cross-referenced with other data sources used in traditional genealogical research such as census records, vital records, obituaries and newspaper archives."
The genetic genealogy process, also called forensic genealogy, helps identify leads and suspects that police can further investigate before deciding if there's enough evidence to make an arrest.
Results from the forensic genealogy helped identify Boice as the suspect and he was arrested on Jan. 2, 2019. Wendt did not share exactly how the process and any other evidence pointed to Boice. 
The Belle Fourche arrest inspired the Sioux Falls Police Department to use the method try to solve the Baby Andrew case, according to a March 2019 story in the Argus Leader. The baby died of exposure after being left in a roadside ditch in 1981 and genetic genealogy helped identify Theresa Rose Bentaas, the baby's mother, as the suspect.
The method was also used to identify the man who raped and killed a 60-year-old woman in Rapid City in 1968. Police said in June 2019  that the suspect would be charged with first-degree murder if he was still alive.
Forensic genealogy can also be used to identify unknown victims. Lawrence County is using the method to try to identify the man who was shot to death in the late 1990s and found beneath a couple of wooden packing crates near the Orman Dam about four miles north of St. Onge in 2000.
Boice, who is out of jail after posting a $100,000 cash/surety bond, is scheduled for sentencing at 2 p.m. on Dec. 2 at the Butte County Courthouse in Belle Fourche.
Sign up for our Crime & Courts newsletter
Get the latest in local public safety news with this weekly email.