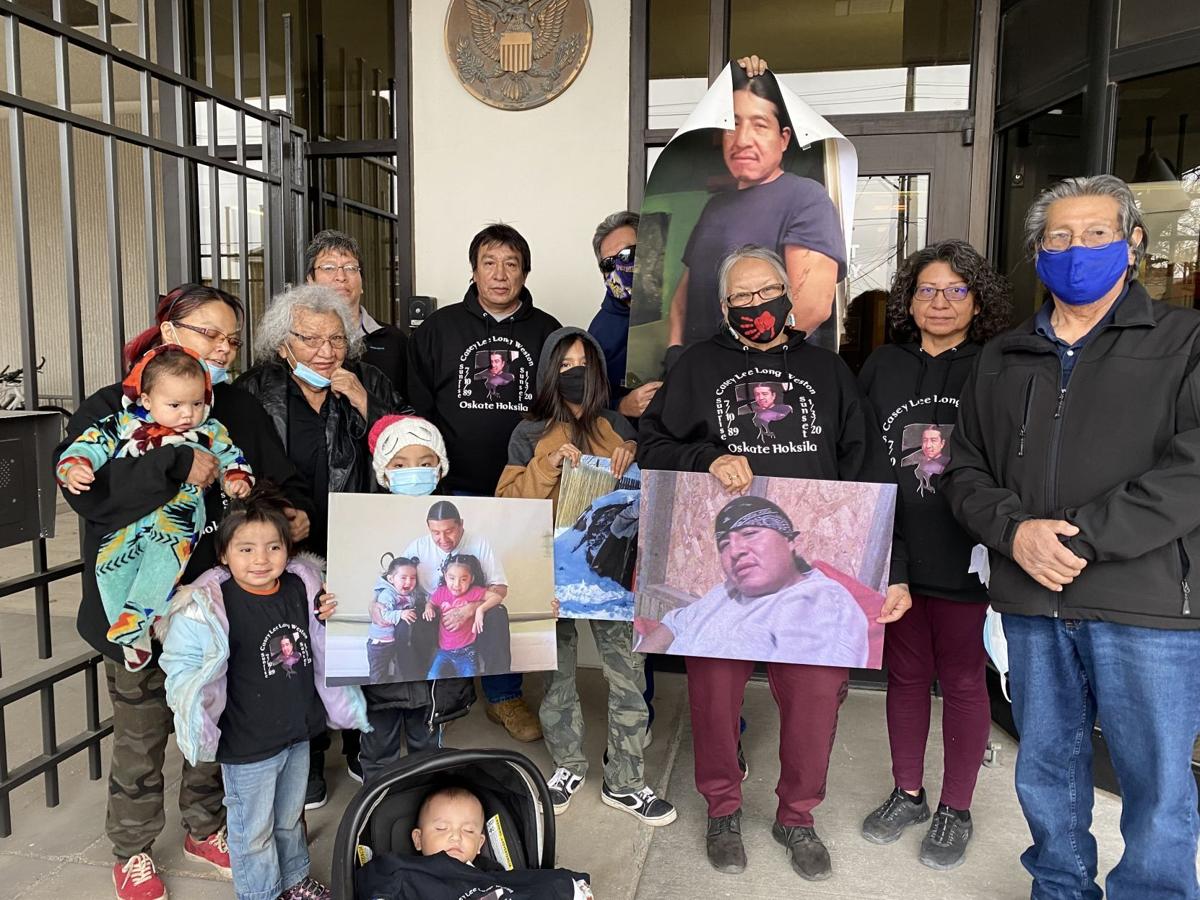 Seven-year-old Ava stood up in court on Tuesday and held a huge photograph of herself smiling with her sister and dad before a judge sentenced the man who murdered her father.
Ava and more than 15 of her relatives attended the sentencing at the federal court in Rapid City for the man who killed Casey Long Weston after blindly firing seven rounds into a Pine Ridge home full of people last year.
"His babies will never have the protection of their daddy," they're already asking when he will come home, Shannon Long said about her son Weston.
Judge Jeffrey Viken sentenced Ricky Bagola to 35 years in prison after he pleaded guilty to the Jan. 3, 2020 second-degree murder of Weston.
Viken noted the "multigenerational expression of grief" from Weston's relatives who spoke about his dedication to Lakota spiritual traditions and their sadness for his four children who will grow up without a father.
Weston, 30, leaves behind seven-year-old Ava, four-year-old Lo, and Casey Jr. and Mato, who are both one. The children and many other relatives wore matching T-shirts with Weston's photograph on it.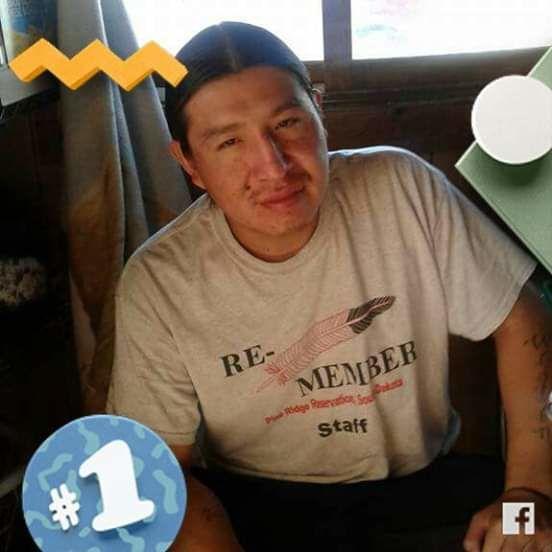 Bagola drove over to the Pine Ridge home last year after his girlfriend Keisha Hayes accused someone in the house of not providing enough methamphetamine for the money she paid, according to the factual basis document he signed.
Hayes and her cousin argued with the seller inside the home and then came back to the car to tell Bagola they wouldn't be getting any more meth.
Bagola picked up a gun that was inside the car and knocked on the doors and windows of the home. He then fired seven rounds into the house which had seven people inside, including Weston's two-week-old son.
Two of the rounds hit Weston, who died before medics arrived. Bagola fled and disposed of the gun.
The factual basis document makes no mention of Weston being involved in the drug deal or ensuing argument.
Defense lawyer Alecia Fuller asked for a 15-year sentence for Bagola, who she said feels "incredibly remorseful" for his actions after he initially tried to evade responsibility.
Bagola, 34, didn't have any relatives attend his sentencing but Fuller said he has four children and support from their mother, who couldn't attend the hearing due to work.
Fuller said her client plans to participate in substance abuse treatment, education and job training programs in prison. She noted that Bagola would be nearly 50 after a 15-year prison term, and studies show that people are less likely to commit violent crimes as they age.
She said this sentence would punish Bagola while allowing him to provide for his family once he's released.
"Like she said, I'm sorry," Bagola said as he turned around in his striped jail uniform to face Weston's family.
Bagola did not show any emotion as he said he lives with what he did every day and thinks about how Weston's children no longer have a father.
Prosecutor Megan Poppen asked for a 25-year sentence. She said Bagola doesn't provide for his children, he's been busy providing drugs to the Pine Ridge Reservation since 2005.
Poppen also pointed to testimony from an FBI agent who said a witness told him that Bagola threatened to kill her the night of the murder and later sent her a threatening meme. The agent also said Bagola used coded language during a jail phone call to his brother that was an "implied request" to physically retaliate against the woman.
Weston's family said Bagola deserved to go to prison for more than 25 years; some wanted him to spend the rest of his life in prison. 
Loved ones took turns speaking into a microphone to share how Weston cooked for his children and walked them to school, volunteered to deliver firewood to elders, enjoyed riding horses, and participated in sweats, sun dances and other Lakota ceremonies. 
Shannon Long told a story about the time her son went to extreme lengths to make sure his friend got to his dialysis appointment during a snowstorm. Weston didn't have a shovel or car, she said, so he kicked a path through the deep snow so his friend could follow him and make it to his treatment.
"There's no glue for my broken heart," Long said.
Troy Weston Sr. said he's raising his grandson Mato, who was inside the house during the shooting.
"He's traumatized," he gets afraid whenever he hears popping noises, Troy said.
You showed a "complete disregard for the life of others" when you knowingly fired into a home full of people, Viken told Bagola. "You chose the lethal route of getting even."
Viken said Bagola deserved more than 25 years in prison due to his lengthy drug-related criminal history, the fact that he was on supervised release at the time of the shooting, and the "totally senseless" nature of his "intentional act."
Weston's loved ones whispered and reached out to embrace Long as Viken announced he was sentencing Bagola to 35 years in prison.
Hayes, Bagola's girlfriend, pleaded guilty earlier this year to making a false statement about the murder, court records show.
Hayes didn't report the murder and then lied to an FBI agent when asked about the incident, according to the factual basis document she signed.
She is scheduled for a May 27 sentencing.