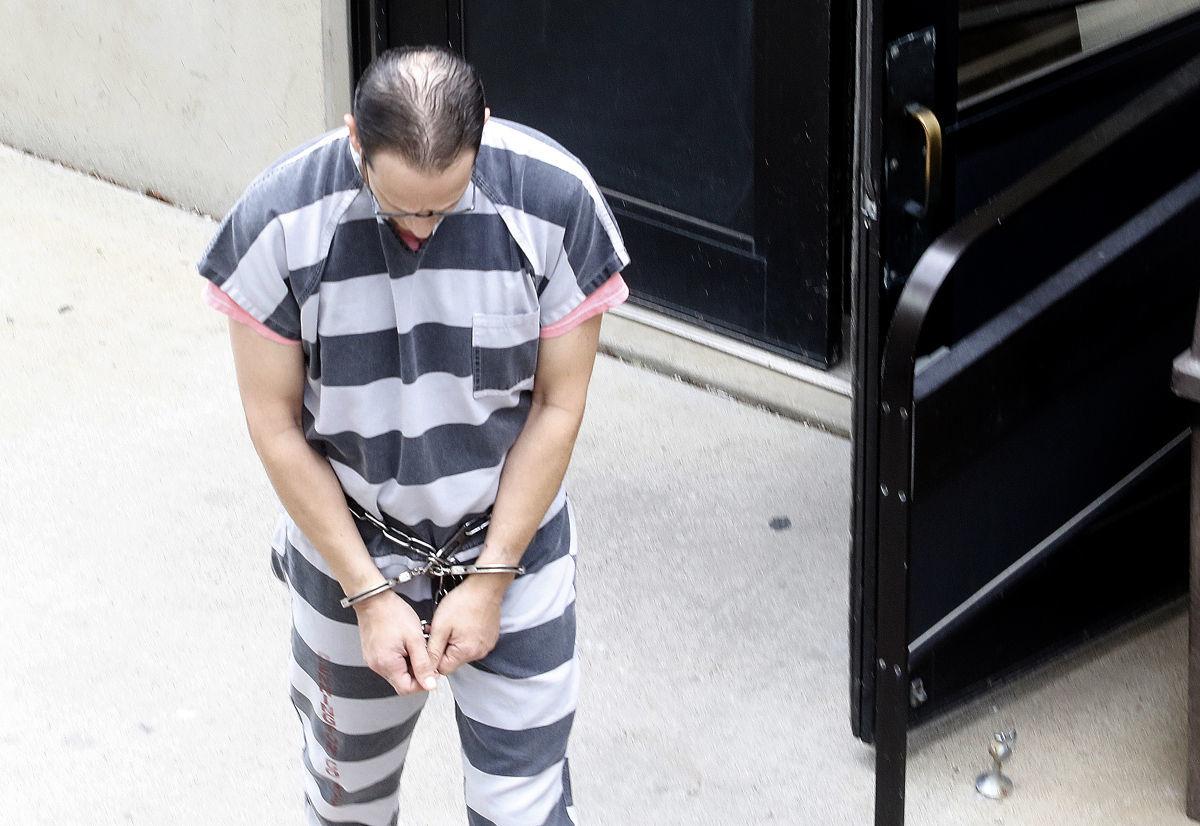 The case against one of the men accused of murdering Jessica Rehfeld in 2015 was delayed for three months due to a wording error and lack of communication with the state mental health hospital, a judge said Monday at the state court in Rapid City. 
Judge Heidi Linngren said she erred in August when she ordered the Human Services Center in Yankton to evaluate Richard Hirth's mental competency. Prosecutors and defense lawyers agreed that Hirth was incompetent to stand trial and that HSC no longer does those evaluations, she said. Linngren said she intended for HSC to treat him so he could become competent and face his charges. 
Randy Connelly and Robbie Rohl, Hirth's defense lawyers, said they had submitted an accurate order for Linngren to sign in August, but the judge adopted the faulty order suggested by the Pennington County State's Attorney Office. 
Linngren said she wants to see "lines of communication remain open" with the HSC so the court can address issues "rather than sitting" on them. She said Hirth and Rehfeld's loved ones have been waiting years for a resolution to the case.
Prosecutors have accused Hirth and David Schneider of killing Rehfeld, a 22-year-old from Rapid City, on May 18, 2015, after being hired by Jonathan Klinetobe, Rehfeld's ex-boyfriend. The men were arrested a year later after a witness came forward to authorities in Newcastle, Wyo., and directed them to her body.
You have free articles remaining.
"If HSC receives a court order for competency evaluation, we work with the court to redirect this to local providers or seek a modification to the court order if the order was intended to be for competency restoration," Tia Kafka, a former spokeswoman for the Department of Social Services which oversees HSC, previously told the Journal. 
Pennington County State's Attorney Mark Vargo told the Journal that HSC let his office know about the error in early November, three months after Lingrenn signed the order and after an October hearing where Lingrenn said she was disappointed in HSC and wanted the facility to explain why it wasn't transferring Hirth. 
The current DSS spokeswoman did not immediately return an email asking why HSC didn't let Vargo or the court know about this issue earlier. 
Connelly told the Journal that he and Rohl sent all relevant materials to HSC and they "had no reason nor any recourse to speed the process up" because once a defendant has been found incompetent, it's the prosecution's responsibility to secure restoration treatment. 
Lara Roetzel, deputy state's attorney, told the Journal that her office will make sure it requests the correct order going forward. 
Kafka said at the time that HSC has to balance treating defendants in need of competency restoration with making sure it has space for people in crisis who are involuntarily committed and must be admitted within 24 hours. 
The HSC has 277 beds, according to its website and usually treats 15 people who need restoration services at a time, Kafka said. She said the facility is impacted by nursing shortages and a low unemployment rate in Yankton.