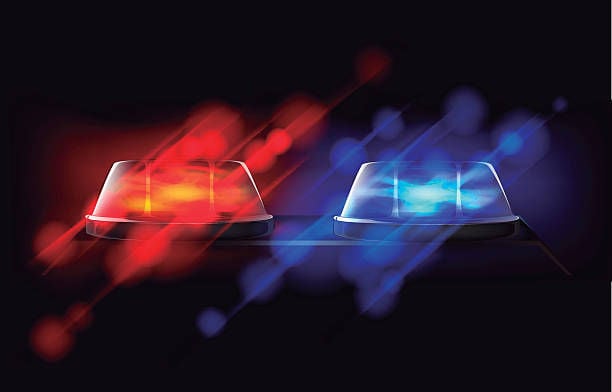 Civilians helped detain a suspect and assisted police in locating two others last week who are accused of orchestrating a Rapid City burglary spree since October. 
"Information and evidence gathered in the investigation" lead the Rapid City Police Department to believe the three men are responsible for "a lot of" the more than 40 burglaries that have targeted a neighborhood just north of the Horace Mann elementary school and park since November, according to spokesman Brendyn Medina.
Officers started noticing in December that there had been a large number of residential and vehicle burglaries in the area of Space Avenue, Galaxy and Minuteman drives, and North 7th Street, Medina said. Officers set up a burglary task force and realized there had been more than 40 reported burglaries in the area stretching back to Oct. 1. The task force increased the amount of marked and unmarked police cars patrolling the area at night.
Someone called 911 around 9:45 p.m. Thursday to report a burglary in process at a home on the 1500 block of Space Avenue, according to a news release from the department.
The caller said a neighbor came across a man on a bicycle who was trying to access a yard, the release says. The resident told the man to stay put while another neighbor came out of their home with a rifle. The armed resident tried to detain the suspect at gunpoint, but he fled on foot shortly before police arrived.
Officers arrived and began a foot pursuit for the suspect, according to the news releases. They found a group of people had detained the suspect by holding him to the ground outside a home on the 1600 block of Space Avenue.
Officers identified the suspect as Cody Winstead, a 21-year-old from Rapid City. They found Winstead was carrying burglary tools with him and that the bike he was previously riding had been reported stolen from the neighborhood.
Winstead was arrested on charges of receiving stolen property, possessing burglary tools and an existing warrant, according to the news release. He has not yet been formally charged in the case but was previously charged with grand theft in November, court documents show.
Officers obtained a search warrant for Winstead's nearby home on the 600 block of Lindbergh Avenue, the release says. During the search, officers found Thomas Richards Steele, 22, and Kelly Longman, 19. Both are from Rapid City and were arrested for existing warrants. The search also turned up items that were stolen from the neighborhood. 
Steele has since been charged with grand theft, first-degree burglary and impersonation to deceive law enforcement, according to the jail website.
More charges against the men are expected, the news release says. ​