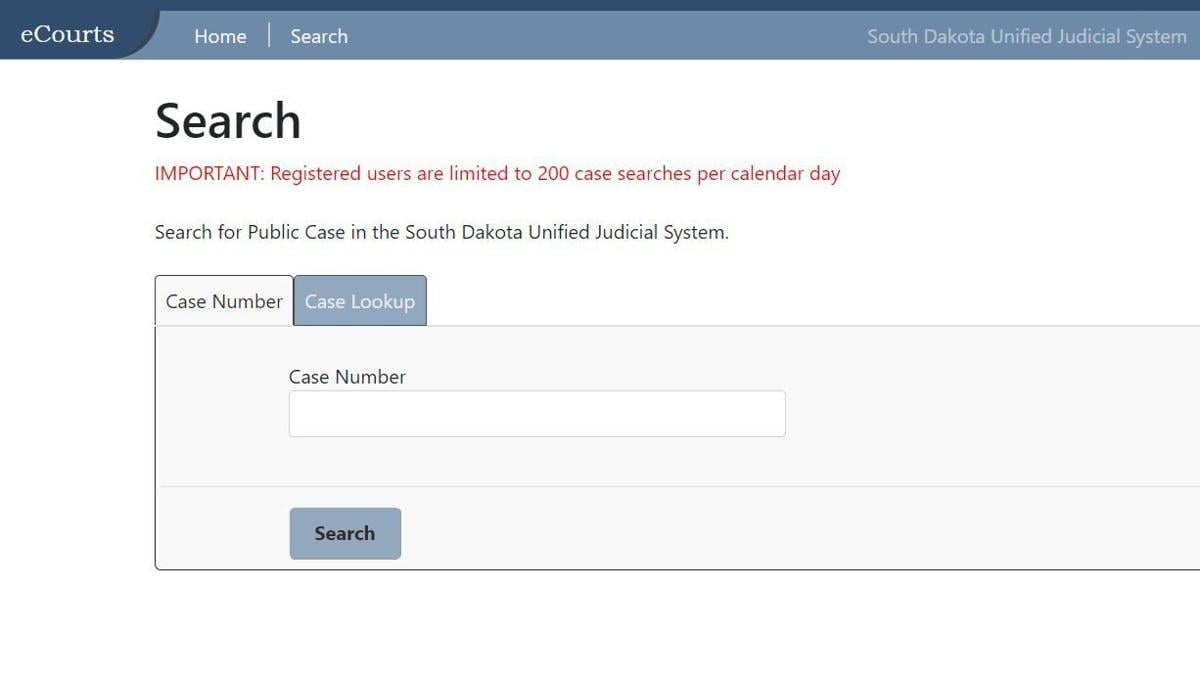 A new government website allows the public to use any computer to search for upcoming court dates and other information about South Dakota criminal and civil cases.
The "Unified Judicial System is pleased to announce that it has expanded access to state court record information by providing an online portal available to the public," the department said in a Tuesday news release.
Before the creation of the eCourts portal, the public and media had to call a clerk or use a computer at a courthouse to look up court dates and other information.
People can create their free account at ecourts.sd.gov and add cases to their "favorites" for easy tracking.
Cases can be searched by case number, name or date of birth. If you search by name or date of birth the portal brings up a list of cases. You can then copy and search for the correct case number.
Each case number brings up a case summary with:
The names of the defendants, prosecutor and defense lawyer;
The home town, gender, race and year of birth of the defendant;
The defendant's charges and pleas;
A list of past and upcoming hearings;
A list of documents filed in the case;
Bond information
While the website lists which court documents are available, you can't see the documents. Viewing and printing the documents still requires visiting a courthouse.
Making documents available online is "definitely on our radar," said UJS Administrator Greg Sattizahn.
Sattizahn said UJS plans to ask the Legislature to approve a contract with a pilot automated redaction program. He said the program would automatically redact Social Security numbers and financial information, and flag other information for review. He said the court still needs to figure out how to protect other sensitive information like the names of victims and witnesses who are minors.
Sattizahn said he hopes documents will be added to the website by late 2021. 
The federal court system already lets people view and download court records for a fee at PACER.gov. ​