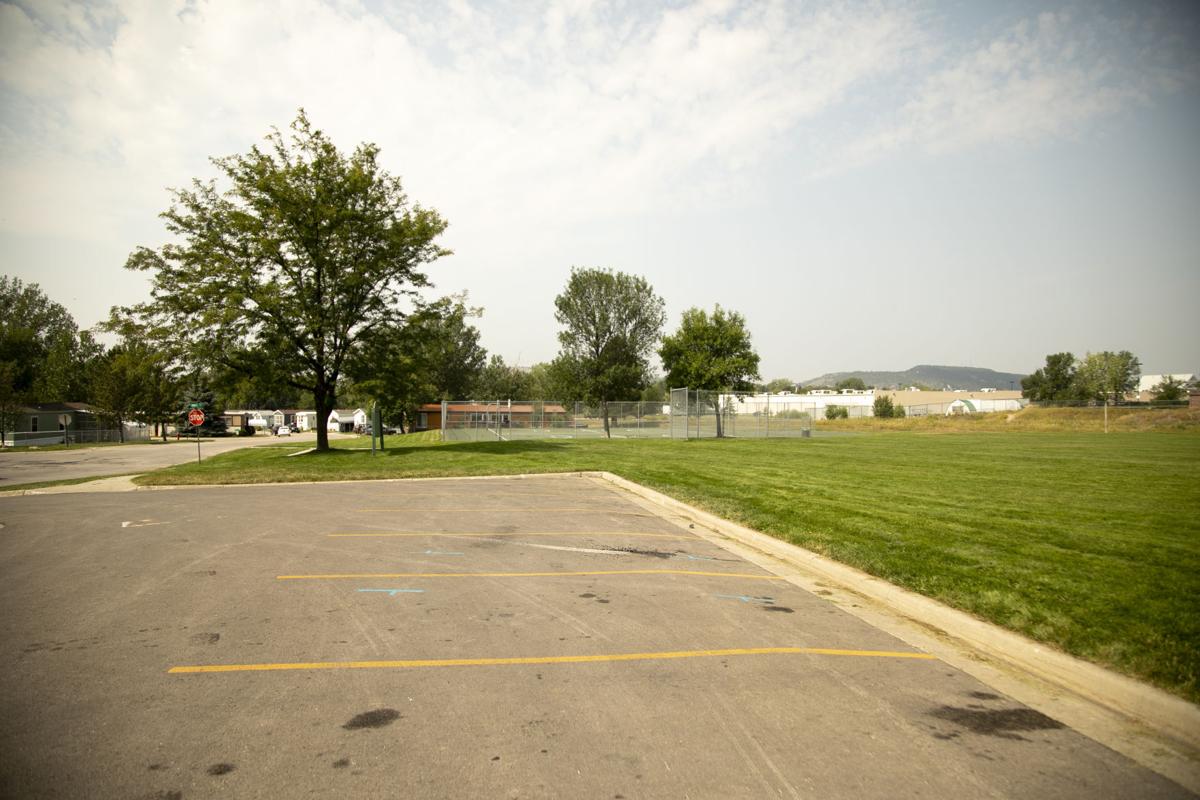 A New York City man is set to be extradited to Rapid City after he was indicted on three counts of premeditated first-degree murder related to killings that occurred between Aug. 24 and 25. 
Arnson Absolu, 37, was indicted Jan. 6 by a Pennington County grand jury on three counts of first-degree murder for allegedly killing Charles Red Willow, Ashley Nagy and Dakota Zaiser.
If convicted, he will be sentenced to death or life in prison without the chance of parole.
Absolu was charged Sept. 4 with murdering Red Willow and Nagy, who were found dead from multiple bullet wounds inside a car at Thomson Park around 10:40 p.m. on Aug. 24, police said at the time.
The Rapid City Police Department announced Sept. 11 that they were looking for Zaiser, who was missing and might have information about the two killings.
The 22-year-old from Rapid City was found Sept. 24 covered but not completely buried in a forested area north of Sheridan Lake, police said. Officers believe he was taken there after being killed in Rapid City, according to spokesman Brendyn Medina.
The police department immediately said it believes Absolu also killed Zaiser, but he wasn't charged until the Jan. 6 indictment, which says Zaiser was killed on Aug. 24 or Aug. 25.
Zaiser was last seen before the double homicide and was reported missing in the days after the killings, Medina said. He said detectives believed Zaiser was hanging out with Absolu and may have been in the area during the shooting at Thomson Park. Detectives wanted to speak with Zaiser since he may have witnessed and had information about the shooting.
Information gathered during the investigation into Zaiser's disappearance led law enforcement to search a forested area north of Sheridan Lake, according to a previous news release. He was found "in a manner consistent with an attempt to conceal his body."
All three killings may be related to drugs, police have said. Medina said he couldn't comment on what specific evidence leads police to believe that.
The department is classifying the murders as a double homicide plus a single homicide, Medina said. It's not a triple homicide since officers believe that one of the murders was a separate event.
A judge at the Bronx Supreme Court has cleared the way for Absolu to be extradited, according to Pennington County State's Attorney Mark Vargo. The only purpose of an extradition hearing is to determine if the Arnson Absolu arrested in New York City is the same Arnson Absolu suspected of the Rapid City murders.
Defendants can be transported by deputies or U.S. Marshals via a public or private car, bus or plane, Vargo said. The defendant would be booked into a local jail for the night if the trip takes more than one day.
The Pennington County Sheriff's Office can't comment on when or how it plans to bring Absolu to Rapid City due to security concerns, said spokeswoman Kim Bloomenrader.
Absolu has a Jan. 25 court date at the Bronx Supreme Court. His lawyer did not immediately return a message asking about the hearing.
Rapid City saw 12 non-vehicle criminal homicides in 2020. Nine of the victims were killed after August and at least one other death is being investigated as a possible homicide.​
The 12 homicides doubled the six that occurred in 2019 and surpassed the previous recent high of nine homicides in 2015, according to data from the police department. Homicides fluctuated between two and 12 between 2012 and 2020.​