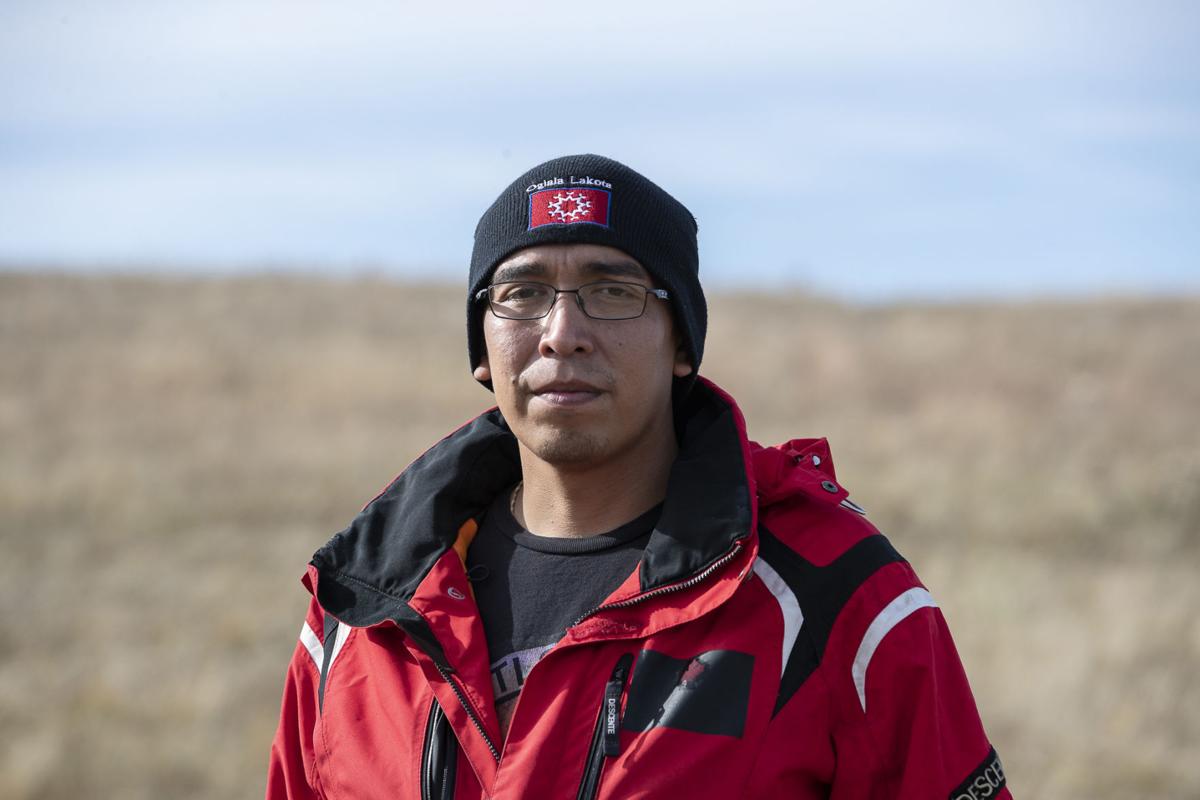 The president of the Oglala Sioux Tribe is accused of driving drunk and threatening a man early Saturday morning in Manderson.
Julian Bear Runner, 34, was charged Tuesday with driving while intoxicated and making a verbal assault, according to a criminal complaint provided by the tribe's Attorney General, Scott James.
The president did not immediately respond for comment. But in a Sunday news release acknowledging his arrest, he said "as a tribal member I am afforded due process through the courts that every one of us is entitled to."
The Oglala Sioux Tribe is the only tribe in South Dakota and one of the few in the U.S. to ban alcohol. Citizens recently turned down a proposal to legalize alcohol sales and consumption at the tribe's two casinos.
During his campaign, Bear Runner said he's in favor of the alcohol ban, talked about the need to prevent drugs and alcohol from entering the Pine Ridge Reservation, and spoke in favor of harsher punishments but also better treatment for users. As president, Bear Runner has spoken out against drug and alcohol use and in favor of traditional Lakota culture.
Bear Runner has most recently been leading the tribe's COVID-19 response by creating prevention ordinances, preparing for an outbreak, and educating citizens on KILI radio. So far, there has been just one case on the reservation. 
In addition to banning alcohol, the tribe has two laws against drinking and driving, said James. Driving under the influence (DUI) is defined as having a blood alcohol content (BAC) between .05-.08% while driving while intoxicated (DWI) is defined as having a BAC of .08% or higher. 
Bear Runner had a BAC of .107%, according to the complaint. 
He also "did display elements of intoxication" when he came into contact with an officer from the tribe's Department of Public Safety, the complaint says. He allegedly had "slurred speech, glossy and blood-shot eyes, smelled like alcohol and had trouble walking."
Officers measure BAC with a portable breath test that is admissible in court, said James. 
Bear Runner was also charged with making a verbal threat for allegedly telling a man he was going to assault him.
James would not say if the man was Bear Runner's passenger or share any other details of the arrest other than it occurred around 3 a.m. on Saturday.
Bear Runner is expected to enter a plea during an arraignment in early June, said James. If convicted, he faces up to six months in jail on each charge, but first-offense DWI charges like Bear Runner's usually result in probation.
Tribal law does not provide free or discounted public defenders, but defendants can use free, certified tribal advocates or hire their own defense lawyer, said James.
Sign up for our Crime & Courts newsletter
Get the latest in local public safety news with this weekly email.