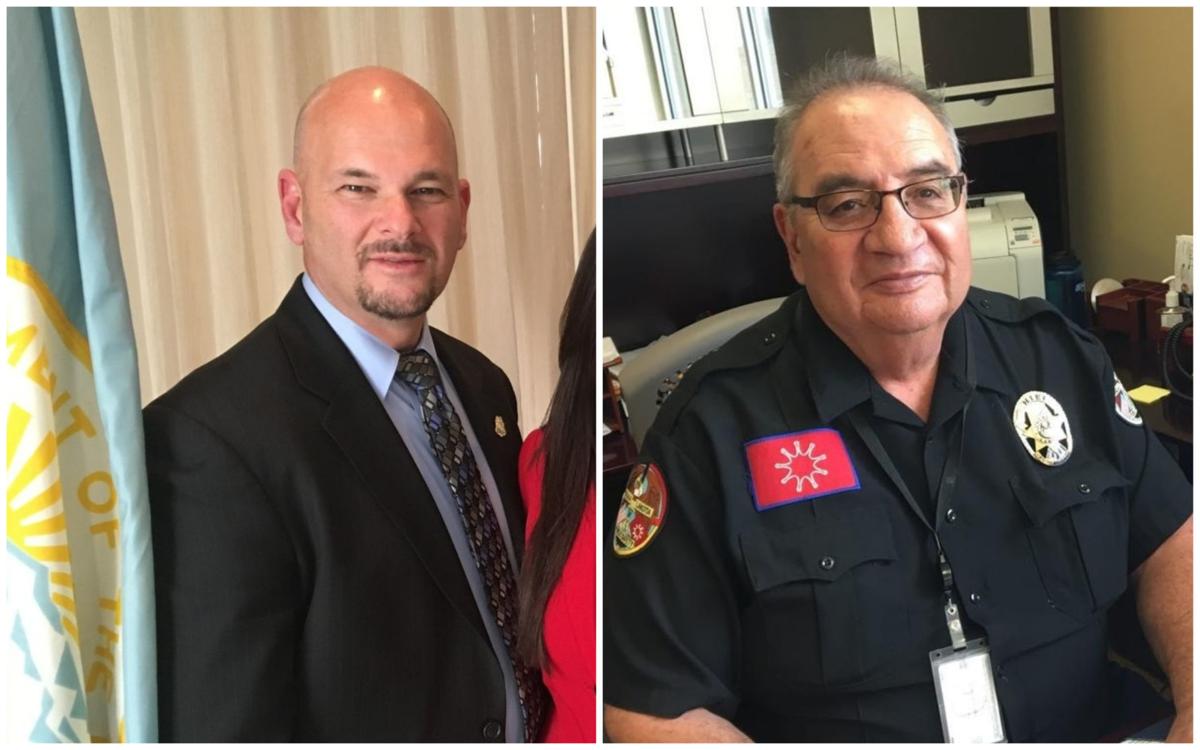 The law enforcement arm of the Bureau of Indian Affairs is departing the Pine Ridge Reservation, leaving its funding, equipment and investigative responsibilities in the hands of tribal police. 
"We weren't getting enough resources from the BIA in terms of manpower," Robert Ecoffey, chief of the Oglala Sioux Tribe's Department of Public Safety (OST-DPS), said Friday. "We felt that we could do a much better job."
The transition of funding, resources and responsibilities is occurring under a "638 contract," the same contract used to transfer a majority of the management of the Sioux San Hospital in Rapid City from the Indian Health Service to the Oglala and Cheyenne River tribes. Such contracts stem from the 1975 Indian Self Determination and Education Assistance Act, which allows tribes and tribal organizations to manage federal programs that impact their communities. 
"It's part of self-determination," Charles Addington, director of the BIA's Office of Justice Services, said of his agency leaving the reservation. "We promote this."
OST-DPS submitted a proposal explaining how it is capable of taking over the functions of BIA officers and the contract was signed on Oct. 1, Addington said. Since then, agents have been training OST officers and will continue to do so for two or three more months. 
OST officers will take control of the BIA's $1.3-million budget, property, equipment (weapons, vehicles, etc.), and responsibilities, which include investigating higher-level crimes on the reservation, Addington said.
Ecoffey said the BIA allocates nine positions to the reservation and nine of his officers have been promoted to detective after completing training at the Federal Law Enforcement Training Center in Glynco, Georgia. Two of them will focus exclusively on drug investigations and the department will maintain 53 officers in addition to the nine detectives. 
You have free articles remaining.
Creating the higher-ranking detective positions will make OST-DPS a more attractive place to work since officers will have the chance at gaining new skills and a promotion, Ecoffey said. 
"It basically gives us a career ladder," he said. 
Ecoffey said he hopes to cut down on turnover by continuing to fill his ranks with locals who have a connection to the people they serve and are willing to live on the reservation. 
Both Ecoffey and Addington said the BIA had trouble filling positions on the reservation and continue to struggle with recruiting people to serve on rural reservations across the country. 
Ecoffey said the agents were good at their job, but there just weren't enough of them. Recently, there have been just two agents as some have retired and the BIA hasn't filled the open positions due to the upcoming transition, Addington said. 
"It just creates backlog on follow-up of cases," Ecoffey said of times when the BIA has had vacancies. "You simply can't cover" a large reservation with two people and we will now have "much more capacity to deal with the criminal activity," he said.