After years of trying to accomplish the feat through reform efforts, 2020, the year of the COVID-19 pandemic, marked the first time the Pennington County Jail saw a significant decrease in its population since 2015.
Pennington County has received $3.4 million from the MacArthur Foundation's Safety and Justice Challenge grant since 2015 to create programs that reduce the population and racial inequities in its jail. 
However, the jail's average daily population (ADP) instead grew from 479 in 2015 to 614 in 2018. Law enforcement said this was due to an increase in methamphetamine-related arrests, and the population would have been even higher without the reforms.
The Journal used ADP numbers that represent state and federal defendants, but not those on electronic monitoring. 
"We engaged safety and justice partners to reduce the jail population using timely initiatives that were years in the making due to the foresight of community leaders," Jail Commander Rob Yantis said in the Pennington County Sheriff's Office 2020 Year in Review.
While COVID-19 "expedited the process … the Safety and Justice Challenge jail reduction initiatives cannot be discounted both before the pandemic was in full effect and as mechanisms to reduce jail populations during the height of community spread during the pandemic," sheriff's office spokeswoman Helene Duhamel told the Journal.
COVID-19 related changes included:
The Jail Population Review Team met more often to identify inmates who a judge might agree to release or give a lower bond;
The Pennington County State's Attorney said he asked law enforcement to issue citations for people to appear in court rather than arrest them when possible;
The presiding judge of the 7th Circuit Court signed several orders, including ones that excused certain failures to appear, allowed for delayed probation sanctions, and prioritized jailed defendants' cases.
While the jail significantly reduced its population last year, large racial inequities remain. Native Americans comprised 56% of the jail population even though they represent only about 10% of the county population, according to the annual report and most recent Census estimate.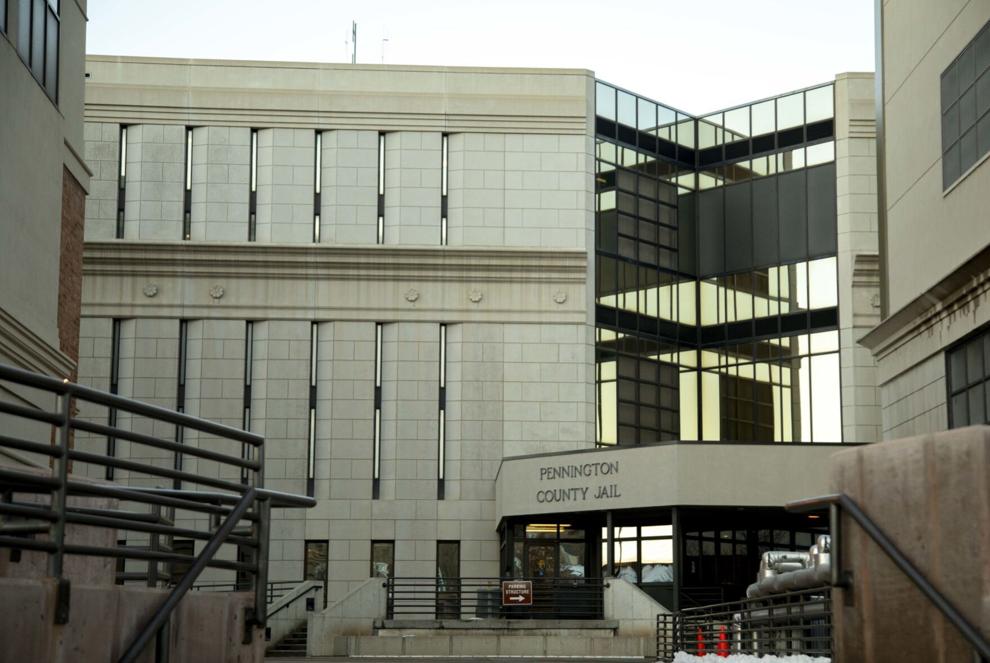 The sheriff's office saw no COVID-19 deaths among its staff, Care Campus clients, and adults and children it detains, Duhamel said.
140 employees and four Care Campus clients caught the virus as of March 12, she said. 70 adult inmates and three minors tested positive upon intake or after being booked into the adult and juvenile jails.
The jail began implementing COVID-19 prevention procedures in March, Yantis said in the report. Mitigation methods ranged from intake screenings to quarantines to providing personal protective equipment.
"Our dedicated staff were invested in our mission and responded to any request with determination and grit," Yantis wrote. "Because of their hard work, COVID-19 never became a plague inside the jail."
While calls for service and vehicle stops increased from 2019 to 2020, the sheriff's office made fewer arrests: 4,404 in 2020 compared to 5,280 in 2019.
"We weren't as proactive as we are some years because of COVID-19," Sheriff Kevin Thom said of why arrests might have decreased.
Another theory, he said, is that more people were sheltering in place which means people were doing less crime outside of the house and law enforcement had less contact with the public.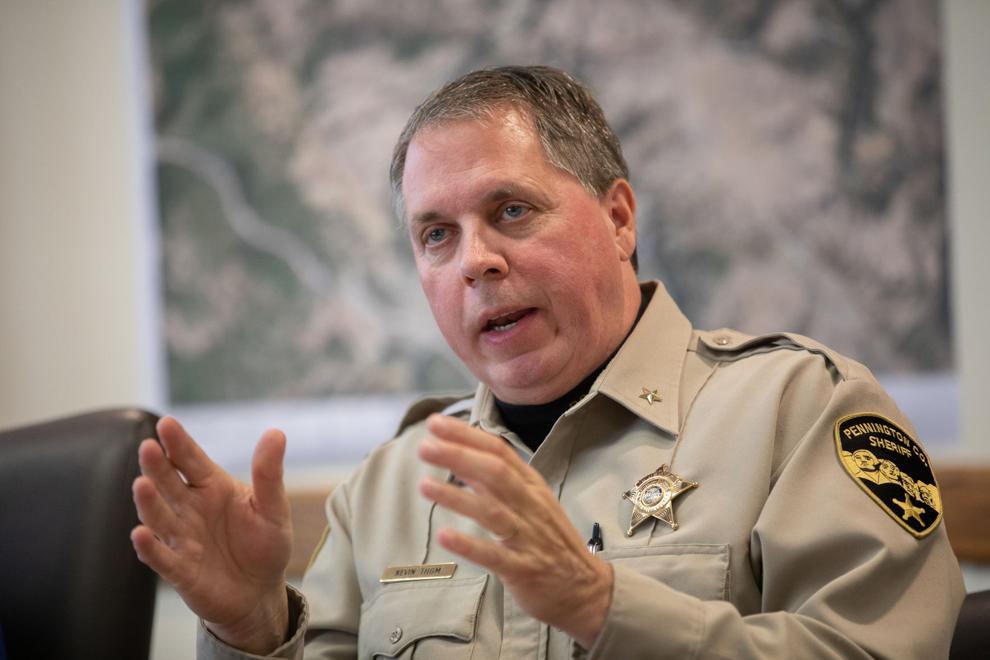 Reports of murder, sexual assault, burglaries, thefts and stolen vehicles within the sheriff's office jurisdiction — the entire county except Rapid City and Box Elder — remained steady or yo-yoed from 2018 to 2020.
Aggravated assaults nearly doubled during that time period from 54 reports in 2018, 65 in 2019 to 102 in 2020. Robberies also steadily increased but with much fewer cases from one in 2018 to two in 2019 to seven in 2020.
Methamphetamine remains the most common drug people are arrested for. The drug accounted for 26% of drug arrests in 2012, rose to 57% in 2015 and hovered around 70% from 2017 to 2019 before increasing to 73% in 2020.
The Internet Crimes Against Children Unit received 504 cybertips — an increase of nearly 25% from 2019 — about suspected child sexual abuse materials, the report says. That resulted in a 60% increase in the numbers of subpoenas and search warrants it prepared.
Cybertips have been increasing each year but ICAC units across the country saw an extra large increase in 2020, said Brent Gromer, who oversees the Rapid City office. He said the increase might be due to more people working from home, which means they have more time to be on the computer. Children being home from school means there's more of an opportunity for them to be victimized.
The Rapid City-Pennington County SWAT team, called the Special Response Team, activated for a record of 13 incidents since it was created in 1990. The SRT activated eight times in 2019, 12 in 2018 and 11 in 2017, according to past annual reports.
The sheriff's office used its new drones 25 times last year.
Other stats, future plans
The 24/7 testing center began to dramatically reduce how many people it was testing in March due to the pandemic. Some people were instead monitored through remote testing devices, and judges suspended required testing when possible.
Evictions have increased each year from 2017 to 2020, according to data provide by Duhamel. There were 107 evictions in 2017, 123 in 2018, 147 in 2019 and 154 in 2020.
The pandemic caused many people to lose all or some of their income, but laws and aid helped prevent or delay some evictions.
The sheriff's office responded to a record number of coroner calls in 2020. Coroners are called whenever there is a homicide, suicide, accidental death or a medical/natural death that occurs outside, inside a house, or anywhere else outside the care of a medical provider.
There were 288 calls in 2013, 355 in 2019 and 406 in 2020.
Only eight of those calls were related to COVID-19, Duhamel said. There were more homicides across all Pennington County jurisdictions: five in 2019 compared to 14 in 2020.
Plans for 2021 include an assessment of the two jail towers, which are structurally sound but likely in need of plumbing, electrical and HVAC upgrades, the annual report says. Once the study is complete, the sheriff's office will work with county commissioners to fund the improvements. The entire process could take several years.
The sheriff's office also hopes to begin construction this year of a short-term mental health stabilization center next to the Care Campus. Gov. Kristi Noem signed a bill last week providing $4.6 million to build the center, which is meant to expand services and keep people close to home. ​The sheriff's office hopes the center will be operational by 2022.