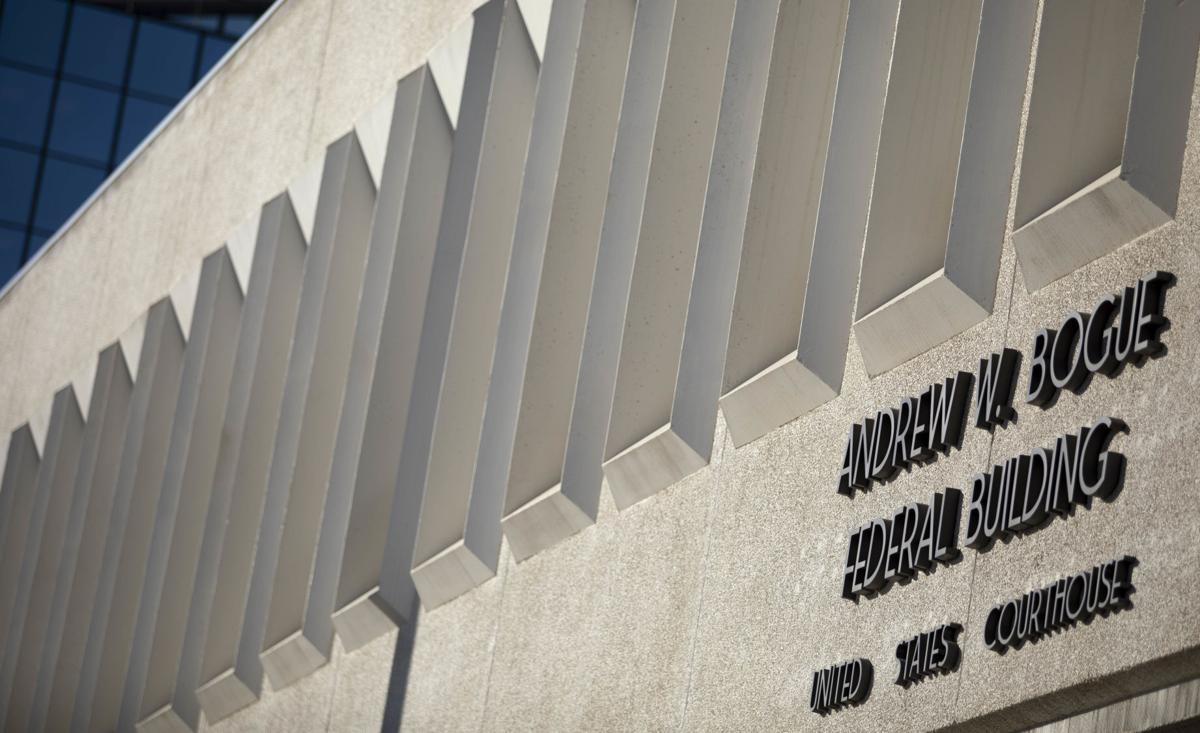 A Pine Ridge woman who was physically abused by a man as a cover to obtain opioids has admitted to continuing the cycle of abuse by doing the same thing to others. Some of her victims needed to have fingers amputated after she smashed their hands with rocks. 
Frenchone One Horn, also known as Frenchone Kills In Water, is scheduled to plead guilty Friday at the federal courthouse in Rapid City to health care fraud, obtaining drugs through fraud, and two counts of assault resulting in a serious injury, according to her plea deal. She faces up to 29 years in prison.
Twelve other counts of assault and four counts of maiming were dropped as part of the plea deal. 
What follows is from the factual basis document One Horn signed:
One Horn became addicted to pain pills, especially hydrocodone, while dating Asaul Elbow Shield. 
"Oftentimes, Elbow Shield would injure himself and others, including (One Horn), in order to obtain prescription controlled substances from medical providers," the document says. 
One Horn injured her 17-year-old relative's hand in September 2018 in order to obtain pills. She told the girl to spread her fingers on a propane tank before using a big rock to smash her hand. 
The girl said she felt "shock" and pain throughout her arm before her fingers went numb. 
Elbow Shield walked the girl to the Indian Health Service hospital in Pine Ridge where, as instructed, she told medical providers that she wanted prescription pain killers after she hurt her hand while working on a car. The girl received oxycodone, morphine and other drugs. 
One Horn didn't let the girl use any of the pain pills. She instead swallowed some of the pills herself while selling the rest for cash. 
The girl returned to the IHS several more times to receive pills that One Horn used in the same way.
She had to have one of her fingers amputated in Rapid City several weeks after the injury. The girl received hydrocodone for surgery-related pain but One Horn again used it for her own purposes. 
One Horn repeated her scheme with her new boyfriend in September 2019. She used a football-sized rock to smash the 34-year-old's fingers and told him to make up a story about how he hurt himself so he could get pills. The man had one of his fingers amputated the next month after it got infected. 
One Horn admitted to abusing other victims through Jan. 29, 2020. 
The U.S. Attorney's Office in South Dakota declined to comment on why Elbow Shield has not been charged for allegedly committing the same crimes One Horn did. 
One Horn, who is detained at the Pennington County Jail with no chance of posting bond, is scheduled to plead guilty at 9:20 a.m. on Friday.