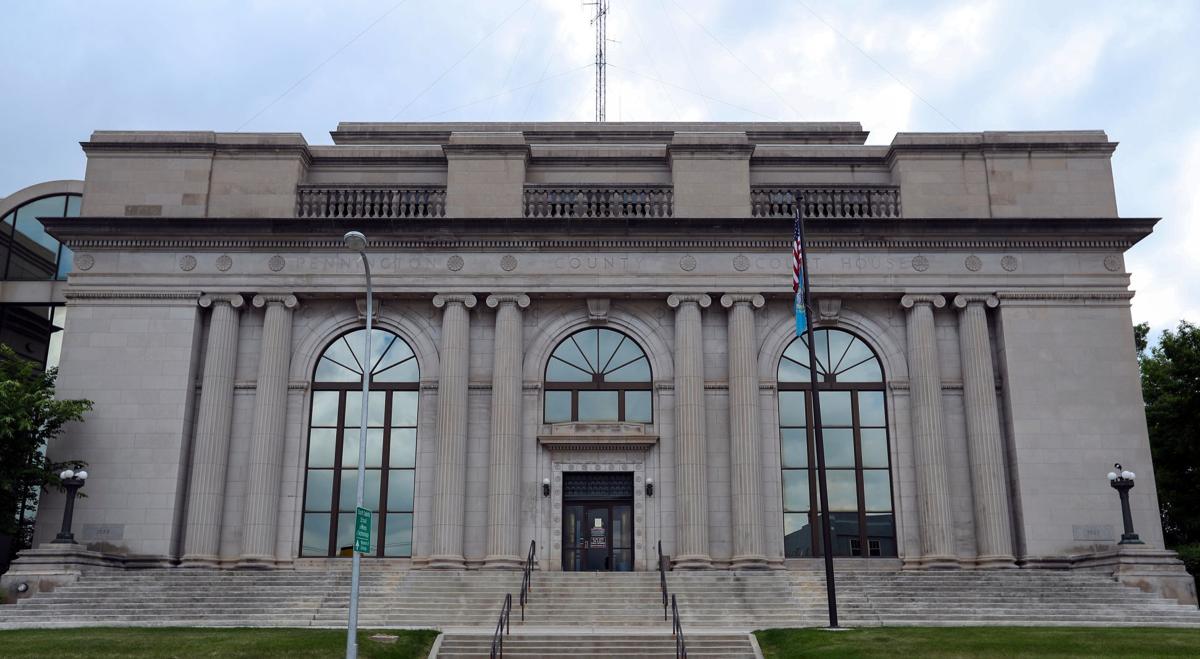 Jeff Davis, a retired judge who occasionally oversees cases, ruled in August that the evidence could be used in the case against 25-year-old Nathan Hankins, whose lawyers appealed Davis' decision.
The Supreme Court wrote in an order last month that it would not hear the case, clearing the way for the evidence to be used. 
The court did not explain its decision. 
"The court expresses no opinion as to the merits of the appeal," Chief Justice David Gilberston wrote in his Oct. 18 order. 
Martha Rossiter, who represents Hankins with defense lawyer Paul Pietz, told the Journal that the South Dakota Supreme Court rarely agrees to hear intermediate appeals — appeals related to pre-trial motions  — from defense lawyers. 
If Hankins takes a plea deal, Rossiter said, he could no longer challenge the placenta seizure or any other evidentiary issue. But if he goes to trial and is convicted, he could appeal the issue again and the South Dakota Supreme Court would have to make a decision on the issue since it must hear all post-trial appeals.  
Hankins is scheduled for trial at 8:30 a.m. on Jan, 28. He was previously convicted of statutory/fourth-degree rape in 2014 but all details of the incident are sealed, court records show.
Both Rossiter and prosecutor Lara Roetzel have said that Davis is the first South Dakota judge to decide whether law enforcement needs a warrant to seize a placenta or other materials that result from an abortion.
"The legality and morality of abortion is not the issue in this case," Davis wrote in an August document. He also said that using the term "medical waste" to describe the placenta is not meant to be demeaning, but to describe parts of a body that are no longer usable. 
Davis said that a Denver police officer who helped with the case testified that he's conducted about a dozen similar seizures without warrants and the issue has never been challenged in Colorado courts. Therefore, the Rapid City detective who gathered the evidence didn't need a warrant since he did it in Colorado, where laws don't require a warrant for such evidence.
Rossiter and Pietz had argued that while Hankins approved of the abortion and knew the clinic would dispose of the remains, it doesn't mean that he expected or consented to the material being handed over to the police. Society has different expectations of privacy when it comes to medical waste compared to garbage found in a trash can on the side of the road, they said. 
But Roetzel argued that legally speaking medical waste is the same as trash. She also said that because Colorado law and U.S. Supreme Court rulings make it clear that fathers have no right to prevent or be notified of an abortion, Hankins should have no control over or privacy interest in the results of an abortion.
The Rapid City detective began investigating Hankins in May 2018 after an employee at the abortion clinic reported that a 16-year-old girl from Rapid City who scheduled an abortion mentioned that she was 15 when she became pregnant with Hankins (16 is the age of consent in South Dakota), court documents show. The detective wanted to test the placenta to see if it could confirm Hankins as the father, and a clinic worker told him he didn't need a warrant since it was considered medical waste and being used in a criminal investigation.
A South Dakota lab tested the placenta sample and DNA from Hankins and the mother that showed that Hankins "could not be excluded as the father," court records say.