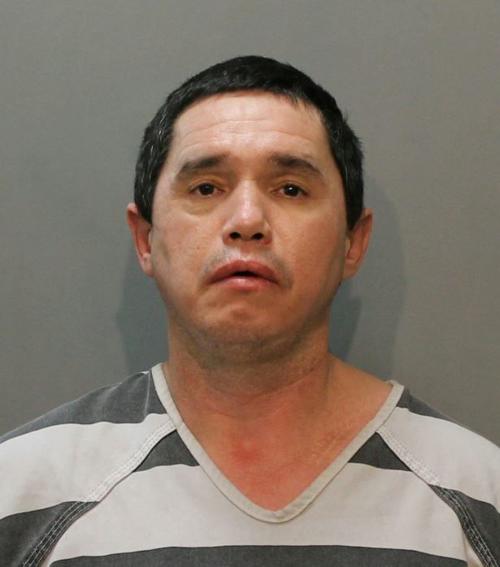 The Rapid City police department is looking for a suspect in the killing of an 82-year-old woman who they identified through forensic testing of evidence found at the scene. 
James Jumping Eagle, a 45-year-old from Rapid City, is suspected of killing Reta McGovern at her home at 821 Flormann Street on Feb. 10, according to a news release from the Rapid City Police Department. 
A relative who frequently checks in on McGovern found her dead with a laceration to her throat at her home, where she lived alone.
Jumping Eagle is on the South Dakota Sex Offender Registry and has been convicted of two sex crimes and a domestic violence assault, court records show. 
"Scientists tied this suspect to the crime," said Captain James Johns. 
He declined to say if Jumping Eagle was identified through DNA or some other kind of forensic testing. 
"This was a targeted crime," Johns said. 
He said police are still investigating why they believe Jumping Eagle decided to target McGovern and whether they knew each other. 
Johns has declined to say if there are signs McGovern was burglarized or sexually assaulted. 
"Jumping Eagle is considered dangerous and should not be approached," the news release says.
"If we can locate him we are going to arrest him as soon as we find him," and police and prosecutors are currently working on filing criminal charges, Johns said. 
Jumping Eagle pleaded guilty in 1997 to sexually abusing a 17-year-old girl, according to federal court records. He pleaded guilty to sexual abuse in 2011 and prosecutors dropped charges of aggravated sexual abuse and failing to register as a sex offender. 
The 2011 case related to Jumping Eagle raping a woman who was sleeping. 
Jumping Eagle was convicted at the Pennington County Court of simple assault in 1999, domestic violence/simple assault in 2002, and not updating sex offender information in 2002, according to online court records. He was also given a domestic violence protection order in 2003. 
A bench warrant was issued for Jumping Eagle on Feb. 16 for allegedly violating his pre-trial release conditions after being charged with possessing LSD in April 2020. 
Anyone with any information about Jumping Eagle's whereabouts should immediately contact police at 605-394-4131. An anonymous tip can also be sent by texting the letters 'RCPD' and the information to 847411.
The Pennington County Sheriff's Office and South Dakota Division of Criminal Investigation are also helping investigate the case.