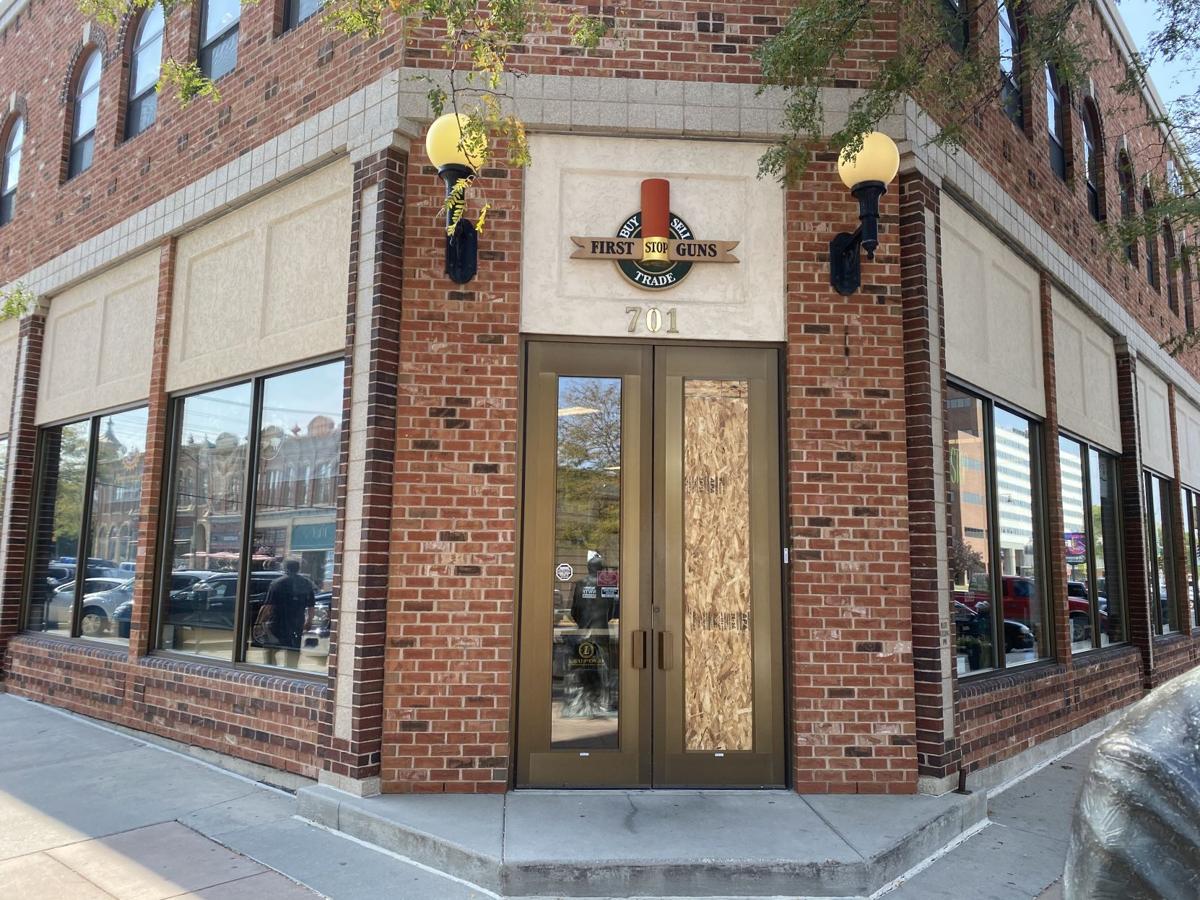 The police department is looking for three people seen breaking into and stealing about 40 firearms from a gun store in downtown Rapid City early Wednesday morning. 
Dispatch learned around 3:25 a.m. that the alarm at First Stop Guns on Main Street had gone off, according to a news release from the Rapid City Police Department. Officers arrived and found that a glass door of the main entrance had been shattered, but they didn't find anyone inside once they searched the building. 
Officers arrived within three minutes after being contacted by dispatch and eventually learned about 40 guns were stolen, spokesman Brendyn Medina told the Journal. The store's surveillance footage shows the group was able to make off with the weapons in less than three minutes, he said. 
"Any time you have a large scale gun theft like this, it's highly concerning for local law enforcement," Captain John Olson, commander of the criminal investigations division, said in the news release. "We have around 40 guns that are now unaccounted for in the hands of our criminal element."
The surveillance footage shows that three suspects were involved in the burglary but only two entered the store, according to the news release. One suspect was seen using a baseball bat to shatter glass display cases while the other was seen grabbing handguns from the cases and putting them into a duffel bag. One of the suspects cut their hand or arm on the glass from one of the displays. The trio is then seen fleeing the scene. 
The two suspects who entered the store appear to be slender males between age 15 and their early 20s. Both wore masks, light-colored hooded sweatshirts and pants with holes in them.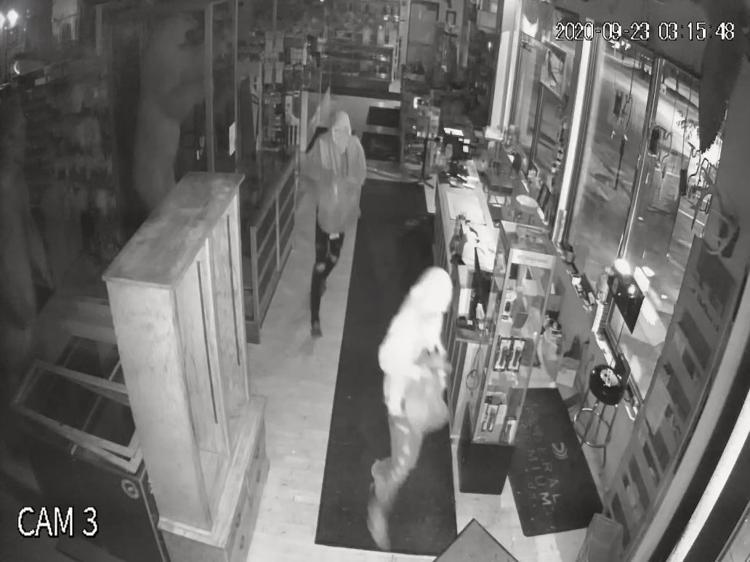 First Stop Guns has been owned by the Blote family since 1976, according to its website. The store burned down in a 1997 fire but was rebuilt at the same location on the corner of Main and 7th streets. The store buys, sells, trades and auctions modern and vintage guns, knives and accessories. 
The store's owner declined an interview, citing the ongoing investigation and fact that he'd been awake since the early morning burglary. 
Medina said anyone with information about the suspects in the First Stop Guns case or where the weapons are should contact police because this is a "very dangerous situation for public safety." 
"We're confident that someone out there in the community knows about this incident or who these individuals are," he said. 
Anyone with information should contact Detective Jim Ingalls at 605-394-4134 or send an anonymous tip by texting the letters RCPD and the information to 847411.
Sign up for our Crime & Courts newsletter
Get the latest in local public safety news with this weekly email.