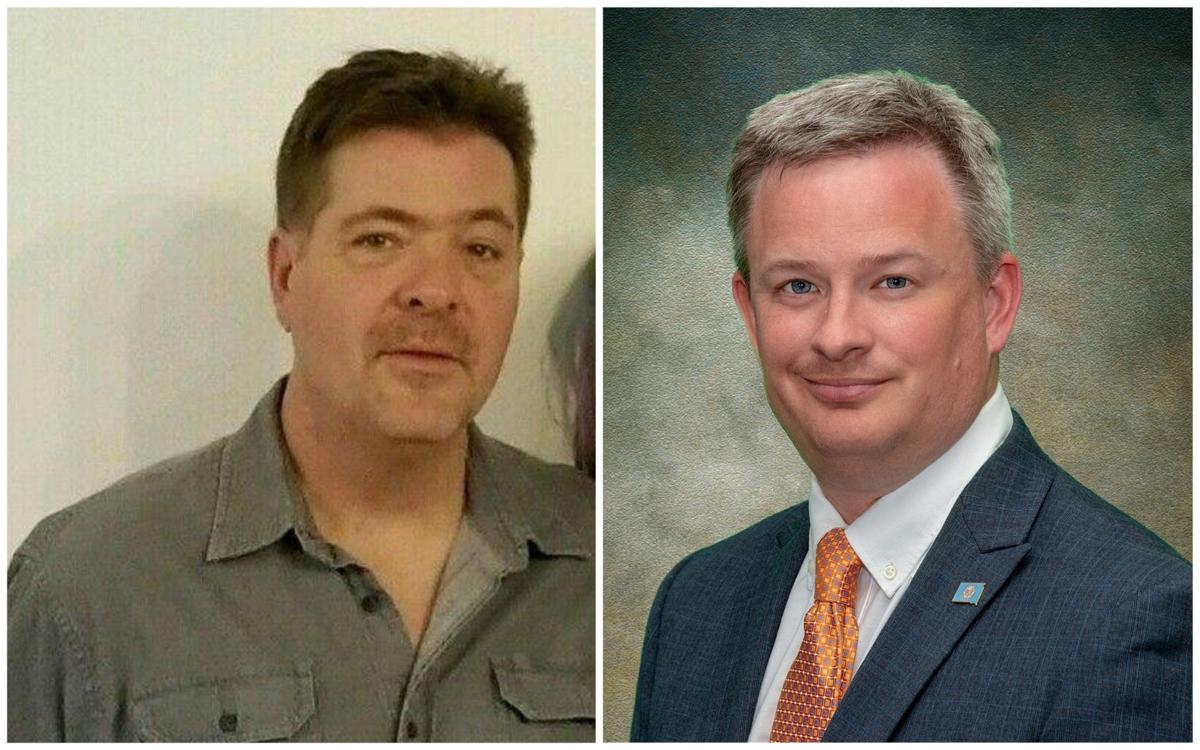 Cell phone data shows the South Dakota attorney general briefly walked past the accident victim, who was hundreds of feet from where the damaged car stopped, a prosecutor who evaluated the case said Monday. 
Jason Ravnsborg and Hyde County Sheriff Mike Volek, who responded to the scene about 10 minutes after the crash, walked around a nearly 1,000-foot long debris field, said Michael Moore, Beadle County state's attorney. Ravnsborg used his phone flashlight when he walked right by but did not linger at Joe Boever's body, Moore said.
"It's dark, I don't know," Moore said about how they didn't notice Boever. "I don't have any explanation for why they didn't see it, but there's no indication that there was any kind of foul play by the attorney general or sheriff."
"We're relying on the information they gave us. We have no reason to dispute their information," he said. "They didn't spend any length of time in the area where the body was. They just walked the area where the accident happened. They all made the same statement. There's nothing in the evidence or record to suspect."
Ravnsborg and Volek told investigators they searched the area and didn't find Boever's body that night, Moore said. He said Volek used a flashlight.
Boever's body was projected "hundreds of feet" forward after he was hit by Ravnsborg, Moore said. 
It took Ravnsborg, who was driving 67 mph in a 65 zone, 15 seconds to come to a complete stop after hitting Boever, Moore said. Ravnsborg's car stopped about 1,000 feet past the point of impact and hundreds of feet from where Boever's body came to rest.
"The debris field was quite large," he said. 
"Whether their story was correct was absolutely part of the investigation," Pennington County State's Attorney Mark Vargo — who also helped evaluate the case — previously told the Journal.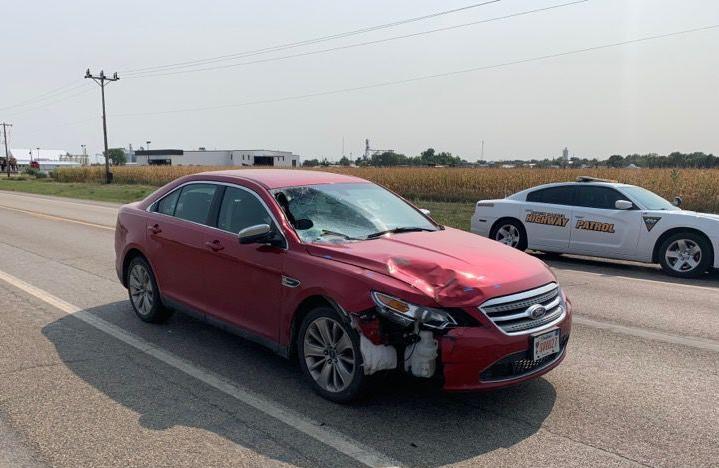 Moore said he couldn't recall if investigators interviewed the tow truck driver who took away Ravnsborg's totaled car.
When Ravnsborg was interviewed by law enforcement after the crash, he gave "varying examples of possibly what could have happened" to cause him to swerve on to the highway shoulder where he hit Boever, Moore told the Associated Press on Monday. 
"We have to live with what information they give us," Moore said of the crash investigators' interview.
Noem's spokesman Ian Fury declined to share what information Noem has asked the Department of Public Safety to release about its investigation into the crash.
A personal spokesman for the attorney general says Ravnsborg has no plans to resign.
Ravnsborg said in a Sept. 14 statement that he thought he hit "a large animal." He said he didn't realize he hit and killed a person until he returned to the scene the next morning and found a body "just off the roadway."
He said he found Boever after stopping to see if he could find the dead deer he thought he hit when he was on his way to return the personal vehicle that Volek let him borrow to drive home to Pierre the night before. Ravnsborg said he drove to the sheriff's nearby home to report the body instead of calling 911.
Ravnsborg is charged with unsafely driving outside a lane and careless driving in relation to him hitting Boever. He's also charged with using his phone while driving before the crash occurred.
All three charges are Class 2 misdemeanors, each punishable by up to 30 days in jail and/or up to a $500 fine.
There wasn't evidence to show Ravnsborg acted in a way that meets the legal definition of "reckless," a fact needed to secure a second-degree manslaughter charge, Sovell and Moore said on Thursday. Unlike many other states, South Dakota does not have a negligent homicide law, Moore noted.
Ravnsborg will be issued a summons to appear in Hyde County Court where the case will be overseen by a special judge, Sovell said.
Judge John Brown, the former presiding judge of the 6th Judicial Circuit, has been appointed to the case, a clerk told the Journal.
Ravnsborg has not yet hired a lawyer and an initial court date has not yet been set. ​