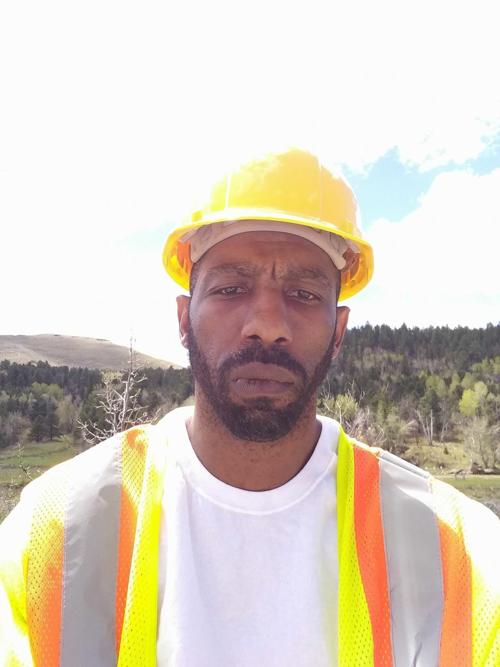 Nathan Graham and his wife started their own construction company in July 2018 and planned to welcome adult workers with felonies and troubled teens who wanted to turn their lives around.
Those plans ended the next month when Nathan was shot in the head outside his home, allegedly by two teenagers. He died the day after the shooting at the age of 43. 
"It hurts so bad because of what the future held," said his widow, Shayla Colbert-Graham. "He was so excited about the construction company and where our life was forming to be. We had so many plans."
As a person with a felony record, Nathan cared about giving adults a second chance, Shayla said.  
Graham was close not only with his own children, nieces and nephews, but also his friends' kids, his children's friends and kids around the neighborhood. Shayla said Nathan helped inspire youth about the future but also wasn't afraid to lecture them about needing to change bad behavior. 
"He will sit you down and give you knowledge on things if he needs to," she said. 
Two suspects, who were 14 and 16 at the time of the shooting, have been charged with second-degree murder in Graham's killing. The younger teen, who is now 17, is in juvenile jail and court but prosecutors are trying to transfer him to adult court. Ross Johnson, the older suspect who is now 18, is in adult jail and court. His lawyer declined to comment on whether he will be trying to move his case to juvenile court. 
Shayla said she and Nathan knew Johnson because he was friends with their son. She said they told him he couldn't come back to their house after they caught him trying to break into the home with alcohol around February 2018.  
Johnson listened and stayed away so Shayla was surprised when she heard a knock on the door on Aug. 17, 2018, and found him standing there with a younger teen she didn't recognize. She said Johnson asked to see her son and she responded that he knows he's not allowed at the house. Nathan then came to the door to back her up. 
Shayla said she saw what happened next with the shooting but didn't want to describe it since she may need to testify in court. 
The younger teen admitted to shooting Nathan after Johnson told him to do so, according to a law enforcement affidavit. 
"There were a lot of kids, like his friend's kids, kids in the neighborhood, who come up to me and said we can't believe that happened," Shayla said. She said she "can only speculate" but thinks the teens may have been planning on robbing the house before it turned into a fatal shooting. 
Nathan grew up in Brooklyn and later moved to Pennsylvania, where he met Shayla in the late 1990s or early 2000s. Shayla said they were friends for years before they began dating.
Shayla moved to Rapid City in 2015 after her sister was assigned to Ellsworth Air force Base because she knew her sister was going to be deployed and wanted to be able to care for her nieces and nephews when their mother was gone. 
Nathan joined Shayla the next year and the couple got married in December 2017. 
"There's nothing better than marrying your best friend," Shayla said. 
"He's a social butterfly, an extrovert" who made friends wherever he went, she said. Nathan played poker every Friday and enjoyed listening to music, especially hip hop and reggae. He was a fan of the Dallas Cowboys and watched basketball whenever it was on TV. 
Shayla said she isn't always in favor of charging minors as adults but thinks both suspect deserve that in this case. 
She said she could have taken a bad path in life since she was raised by her grandmother after her father died in a car crash and her mom struggled with drug addiction, but she became a talented student who graduated from college and found a steady career. 
"I chose the path that I chose," Shayla said. "I didn't want to disappoint my dad, I didn't want to to end up on drugs like my mother.
Shayla also used to work at a boot camp-style rehabilitation center for youth and believes "if a child doesn't have a stable foundation, there's nothing they can build on."
She said she doesn't think either suspect has stable support in their lives or has shown remorse.
"Over these two and a half years there's no remorse, none absolutely," Shayla said. "I feel like they'll kill again."
Shayla said she moved her family back to Pennsylvania because she didn't feel safe in Rapid City since one of the suspect's friends and family members would harass her at work nearly once a week, joking about her husband's killing. 
Shayla said prosecutors told her the case would take longer than usual due to the transfer hearings. She said the cases were then slowed down due to the coronavirus pandemic, which was upsetting since other events continued. 
"You can't tell me you can't put my husband's murderers in jail because of coronavirus restrictions and you have something like the Sturgis bike rally," she said. "It makes you lose trust in the political and justice system."