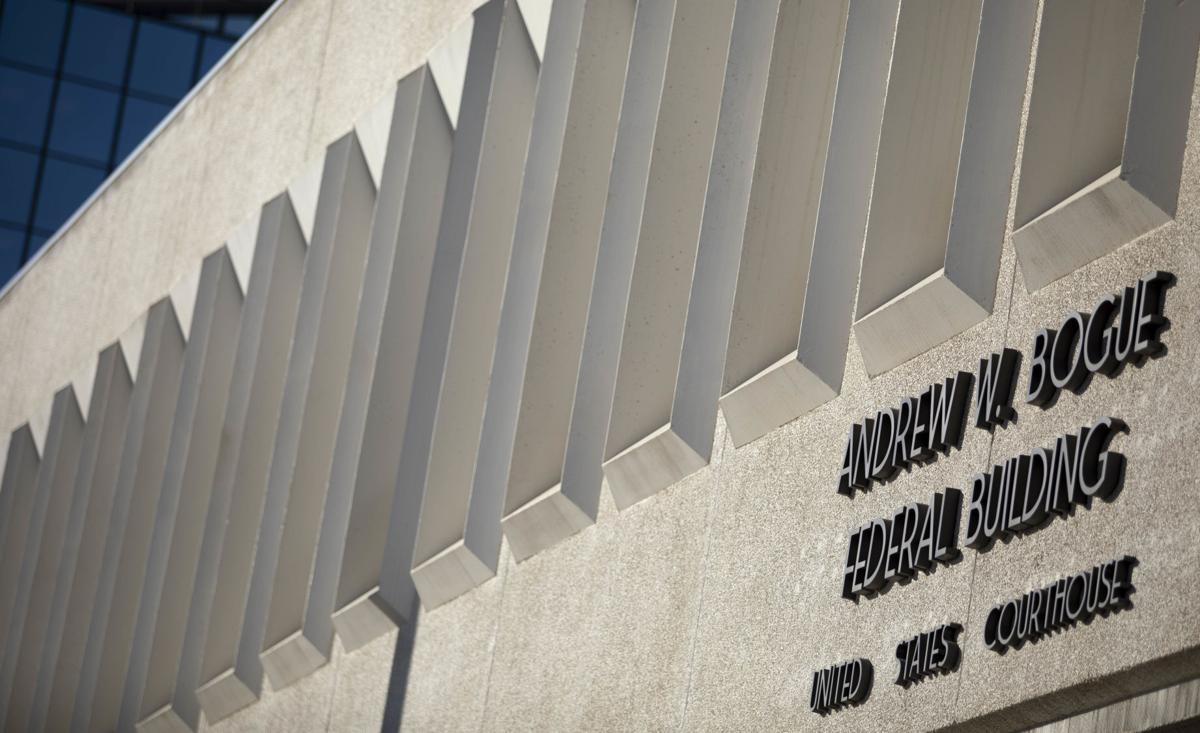 A Rapid City man who represented himself in federal court is free after prosecutors dropped a murder charge and a jury found him not guilty of gun crimes in relation to a fatal Pine Ridge shooting.
Twelve jurors agreed last month that Phillip Pond was not guilty of the gun charges after considering evidence presented during the trial at the federal court in Rapid City. Pond's acquittal came after prosecutors previously dropped the murder charge. 
Little Hawk was airlifted to the Rapid City hospital where FBI Agent Jerrick Myers met him, according to an affidavit he wrote. Myers said he wasn't able to interview Little Hawk since he was intubated. 
The affidavit does not describe Myers or other law enforcement official trying to interview Little Hawk — the most direct witness to his shooting — once he was able to speak at the Rapid City or Colorado hospital he was transferred to. 
It's unclear if another interview attempt ever happened — and if not, why — because the FBI spokesman was unable to provide answers by deadline. He also could not respond about the status of the investigation into Little Hawk's killing, such as whether anyone else has been arrested. The U.S. Attorney's Office declined to comment. 
He was arrested on a federal warrant for the voluntary manslaughter of Little Hawk and indicted Feb. 19 on the more serious charge of second-degree murder. 
However, prosecutor Megan Poppen filed a new indictment on May 11 that had no homicide charge. The grand jury instead indicted Pond on illegally possessing a gun when Little Hawk was shot. 
What follows is alleged in the affidavit:
Someone called 911 to report the Nov. 22 shooting and Little Hawk was airlifted to the Rapid City hospital.
Law enforcement's first tip about Pond came from Rita Richards who told Oglala Sioux officers that her grandsons, Mahpiya Arapaho/Stoldt and Emelio Esparza, called to say they were with Little Hawk in his car when they pulled into the housing area. They said Pond shot Little Hawk after they got into a fight.
Captain John Pettigrew with the Oglala Sioux police interviewed Stoldt on Nov. 23. He said he, Esparza and Little Hawk pulled into the housing area and Pond got into the rear driver-side seat as Little Hawk stopped to turn the car around.
Stoldt said Pond and Little Hawk began to argue and everyone got out of the car except Pond. The pair continued to argue and Pond, still sitting inside the car, eventually shot Little Hawk.
Little Hawk died at the Colorado hospital on Dec. 11.
Myers then interviewed Fred Bagola, one of Little Hawk's friends, on Jan. 7. Bagola said he spoke on the phone with Little Hawk soon after he was transferred to the Colorado hospital. He said Little Hawk told him Pond shot him. 
Pettigrew interviewed Lashawn Poor Bear on Jan. 12 who said her mother told her that Pond and a friend came to her house with a gun looking for Little Hawk on Nov. 21, the night before the shooting. 
Lashawn said her mother told her that Pond and the friend saw a vehicle arrive that they thought belonged to Little Hawk. The pair "took a position like they were going to shoot" the person but didn't fire once they realized it wasn't Little Hawk. 
Lashawn also explained that Little Hawk had been dating her sister, Adaynia. She said Pond sent Adaynia a Facebook message that said he accidently shot Little Hawk. 
She said she and Adaynia then met Pond in a field, where they found him crying with a gun and suicidal. Lashawn said Pond said he and Little Hawk were fighting over the gun and he didn't mean to pull the trigger.
Pond then stopped by her house in early January, Lashawn said. He again started to cry, saying he didn't mean to pull the trigger when he and Little Hawk were fighting over the gun. Pond left after saying "there were people looking for him."
It's unclear if law enforcement ever interviewed Adaynia or obtained a copy of the alleged Facebook message she received from Pond. The message was not on the evidence list for the trial. 
After he was arrested, Pond filed a lawsuit that said the people mentioned in the affidavit provided false information. 
"I was detained and arrested and indicted based on lies and hearsay provided to law enforcement/grand jury," Pond wrote, adding that prosecutors didn't charge the "criminals" who were in the vehicle. 
Pond also listed a "material witness" in his lawsuit who he later questioned at his criminal trial. 
Judge Karen Schreier ruled against Pond's lawsuit on May 10 but did not enter any explanation for her decision. 
Poppen filed the new indictment in the criminal case on May 11, after Schreier had granted Pond's request to dismiss his lawyer and represent himself.
Judges and defense attorneys advise people about the risks of representing themselves. Even defendants who are attorneys typically ask for legal assistance.
The new indictment charged Pond with illegally possessing a short-barreled shotgun on Nov. 22, 2020 — the day Little Hawk was shot — which would be illegal since Pond has been convicted of a felony and therefore can't have a firearm. Pond was also charged with possessing an unregistered pump-action shotgun that day and the day before. 
Pond, now without a lawyer, requested and examined evidence in the case, filed motions and issued subpoenas to bring witnesses to testify at his trial, which began with opening statements the afternoon of May 24. 
Over the next two days, Poppen called 11 witnesses while Pond called six.
Poppen questioned Myers, Pettigrew Richards, Esparza, a man who spoke with Pond shortly before the shooting, a forensic scientist, a federal firearms agent and others whose roles are unclear. She did not call Arapaho, Bagola, Lashawn or Adaynia.
Pond questioned Myers, an Oglala Sioux officer and others. 
The jury examined the shotgun, spent ammunition and shell casings, according to the evidence list. It watched body camera video footage and looked at photographs of the shooting scene and shotgun rounds inside a vehicle. 
Poppen and Pond made their closing arguments the morning of May 27. The jury deliberated for about six hours before returning the not guilty verdicts.  
Pond had been held at the Pennington County Jail without the chance to post bond as he was facing a maximum sentence of life in prison under the murder charge.
Pond is now a free man while Little Hawk's family might not ever see anyone convicted for killing their loved one.