Jordan Wounded Face, 31, entered the pleas Wednesday at the Pennington County courthouse for two counts of aggravated assault on a law enforcement officer and two counts of firing at a motor vehicle. He faces up to 80 years in prison. 
Wounded Face, who appeared calm during the hearing, admitted to assaulting Deputy Jamin Hartland and Officer Santee Clemons with a handgun and to firing at two of the Special Response Team's (SRT) armored vehicles, an MRAP and BearCat.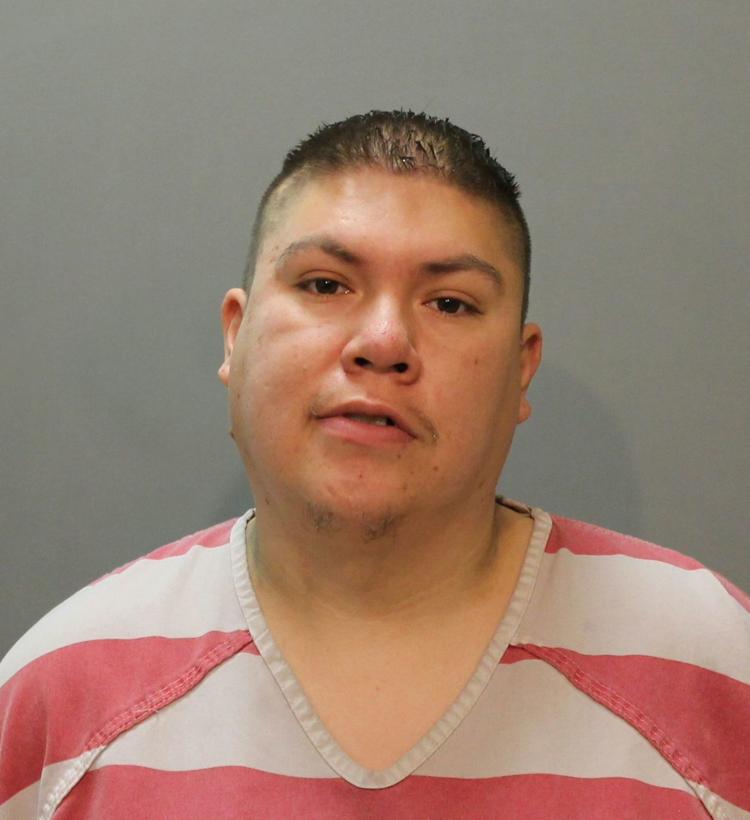 Prosecutors will dismiss 21 other charges against Wounded Face, including attempted first-degree murder charges, drug and firearm charges, and additional counts of aggravated assault against an officer and firing at motor vehicles. They'll also dismiss four misdemeanor and one felony case against him. The felony related to Wounded Face allegedly breaking a window at the Pennington County Jail. 
A plea of guilty but mentally ill means a defendant admits he committed the crime but when his judgment and decision-making was impacted by a mental illness, Alecia Fuller, Wounded Face's defense lawyer, told the Journal.
The plea means defendants are still eligible for the maximum punishment, but if they're sent to prison they must be given any needed mental health treatment, according to South Dakota Codified Law 23A-27-38. The treatment can be provided in prison or at an outside facility under the jurisdiction of the Department of Social Services. If sentenced to probation, the defendant must participate in mental health treatment, according to SDCL 23A-27-40.
You have free articles remaining.
Before allowing Wounded Face to enter his pleas, Judge Robert Gusinsky spent several minutes reading through a law book, the factual basis document signed by Wounded Face, and a report by psychiatrist Stephen Manlove who found Wounded Face had a mental illness at the time of his crime. 
Gusinsky didn't ask Wounded Face to explain his crimes or what mental illness he had but instead asked if the factual basis document is true. Wounded Face said the document — which has not yet been uploaded to the public court records computers — is accurate. 
Wounded Face's mother called 911 in the morning of Jan. 1, 2019, to say he was making loud noises, throwing things around and may be "dusting," a slang term for getting high off of inhalants. 
After a police officer identified herself and asked to speak with Wounded Face, he fired shots. The Rapid City–Pennington County SRT responded and locked down the 1200 block of Racine Street and evacuated neighboring homes.
Wounded Face continued firing more than 20 rounds toward law enforcement, vehicles and stores across the street, hitting a Subway six times and an urgent care once. He came out after law enforcement put gas cartridges inside his home.
During two interviews, Wounded Face said he was depressed and hoped to die via "suicide by cop." He said he was was high from using alcohol and dust-off, a brand of compressed air used for cleaning.
He admitted to shooting an SRT vehicle and knowing that his bullets could have hit businesses across the street. He said he knew police were at his home but wasn't aware of the officer trying to get in touch with him and didn't try to shoot at her.
Wounded Face, who is detained at the Pennington County Jail, is scheduled for a two-day sentencing beginning at 9 a.m. on April 22.