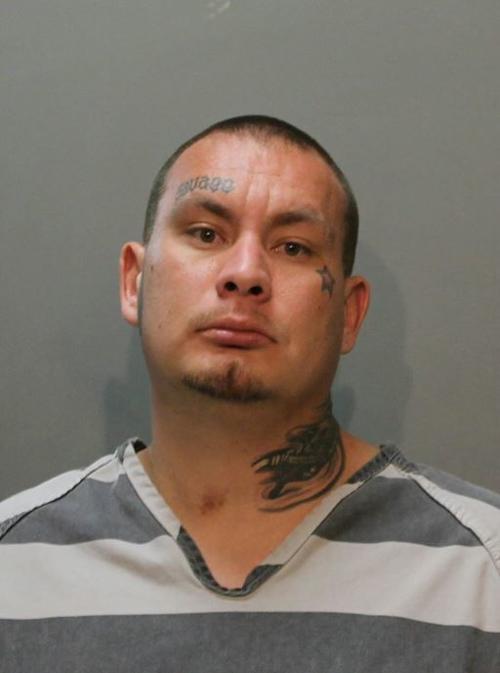 When Barry Allman was arrested for a fatal Rapid City stabbing in August, he was already a suspect in an earlier homicide and had a federal arrest warrant for allegedly abusing his girlfriend and shooting at her sister, federal court records say. 
Allman allegedly fired at the woman on July 15, 2020, was issued the arrest warrant two days later, abused his girlfriend later that month, was the "primary suspect" in an Aug. 3 fatal shooting, but wasn't arrested until August 7 — the day after he was accused of fatally stabbing a man.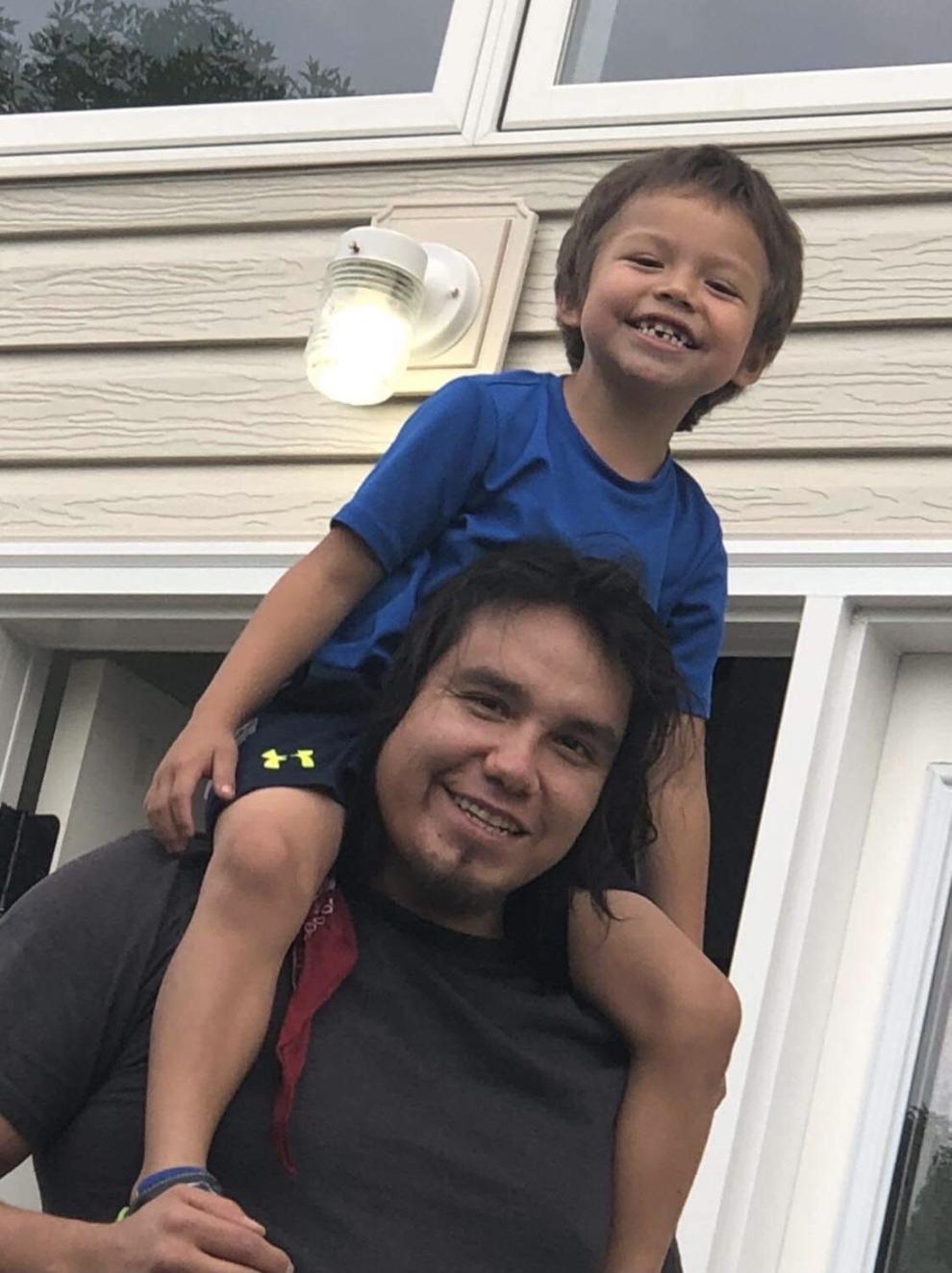 Allman pleaded not guilty Friday during his first court appearance. His arraignment was delayed because he was being held in the Winner Jail to address his federal warrant for violating conditions of his supervised release for a 2012 assault conviction. 
Allman is not charged with any crimes in relation to the July incidents or the Aug. 3 shooting of James Donner, according to online court records. No one has been arrested for killing the 39-year-old Rapid City man. 
The Journal asked the Rapid City Police Department how intensely they searched for Allman after the July shooting, why they couldn't find him if they were in touch with his girlfriend, and whether he was still considered a suspect in Donner's killing. 
Police spokesman Brendyn Medina said on Friday afternoon that he was out of the office so he wouldn't be able to respond until Monday. Mark Vargo, Pennington County State's Attorney, said the same thing when asked about his office's involvement in the July cases.
Allman appeared in court with his lawyer John Murphy via a video feed from the Pennington County Jail, where he is being held in solitary confinement on a $1 million cash-only bond.
Murphy asked Judge Matt Brown if his client could be detained in Winner where he's had no issues instead of in Rapid City where he's had current and "historical difficulties."
Allman told Judge Brown that he's being held in solitary even though his only write-ups have been for having extra soap and underwear. He said he was once made to go to the bathroom on himself, was pepper sprayed and strapped to a chair for four hours, and is not allowed to have visitors, use the phone or send emails.
Brown asked Murphy to discuss the request for transfer with the jail or file a motion.
Dani Walker drove from Miles City, Montana, to Lemmon where she picked up her mother, Jean Baumgarten, before they headed to Rapid City to attend the hearing of the man accused of murdering their loved one.
"It's been very stressful, a heartache, you wonder why — what happened that night," Baumgarten's older sister, said after the hearing.
"We lost not only a son and a brother, a little boy lost his dad. And they were pretty close," said Baumgarten's mother, Jean.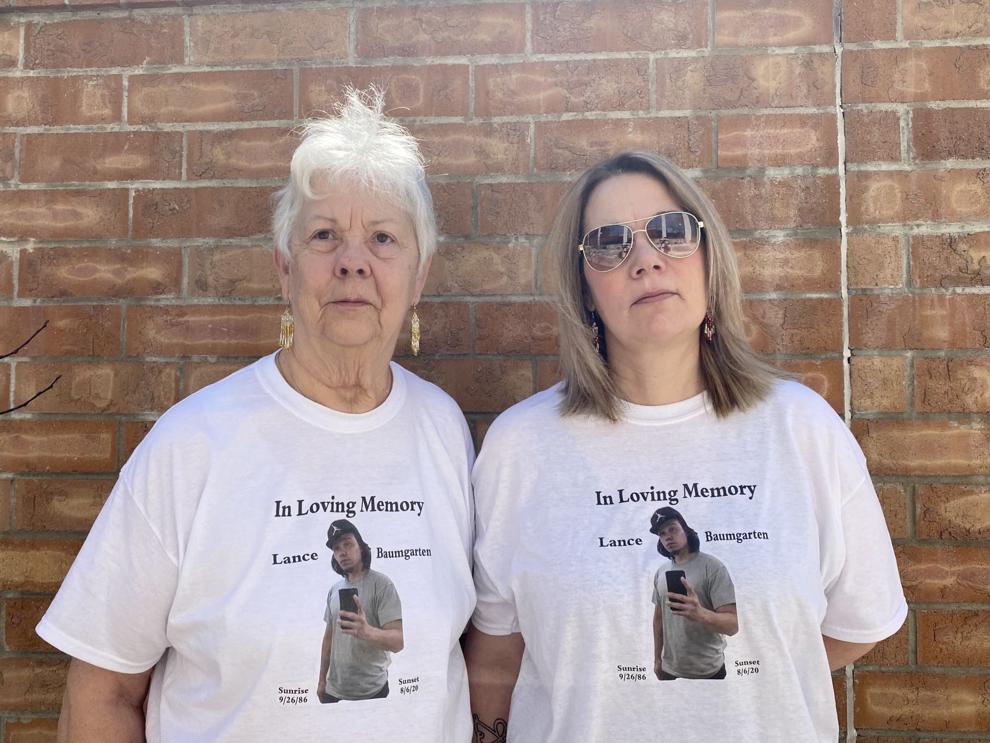 Baumgarten grew up in Lemmon and moved to Rapid City where he worked construction jobs and spent his free time skateboarding at the skate park, Walker said.
He had a partner, a five-year-old son and had recently connected with his eight-year-old son. Baumgarten's younger son is now being raised by his partner.
Baumgarten was "very easygoing, very likable," Walker said. "He would help anybody out. He was full of life, a hard worker."
Walker and her mother said Baumgarten never mentioned Allman to them, but they assume he's a friend of a friend.
Allman was convicted in federal court the next year for escaping from custody after he left the Hughes County Jail on a 12-hour furlough in November 2012 and didn't return.
He was sentenced to a combined 7.5 years in prison and began supervised release in Rapid City in October 2019, court records show.
A probation officer filed a petition to revoke Allman's supervision and request an arrest warrant on July 16, 2020.
The sister of Allman's girlfriend called the Rapid City Police Department the day before to say Allman had fired a gun at her while he was in a vehicle with his girlfriend, the officer wrote in his petition. The woman was not hit, but a bullet casing was found in the area.
Police conducted a traffic stop on Allman's girlfriend, who shared the same narrative her sister had, the petition says. The girlfriend said Allman later got into a car with someone she didn't know. Police charged Allman with aggravated assault and three firearms crimes but did not find him. 
Judge Roberto Lange issued the arrest warrant on July 17, records show.
The woman requested and was granted a temporary protection order from Allman the same day she was shot at, according to state court records. She received a permanent one in August.
The probation officer wrote in a report later that month that Allman's girlfriend's children crawled through a neighbor's window to get help after Allman shoved their mother against a wall and punched her in the face on July 22.
Rapid City police officers contacted the girlfriend who confirmed what her children reported and said she dropped Allman off at an unknown location, the report says. Officers said they would file an arrest warrant if they couldn't contact Allman.
Witnesses say Allman stabbed Baumgarten in the chest at a Rapid City apartment on Aug. 6 after becoming mad at him, according to an affidavit from the Rapid City Police Department.
They said Allman accused Baumgarten of faking his injuries, threatened to shoot him, threatened others with his gun, said he would dump Baumgarten in the Badlands if people didn't bring him to the hospital, and then fled.
A federal prosecutor filed a final report in January about Allman breaking terms of his federal supervision.
"Allman is the primary suspect in the investigation" into the Aug. 3 shooting of Donner, the prosecutor wrote.
The third report also says that Allman was charged by the State of South Dakota for both July incidents but online court records do not show any relevant charges.
Allman is scheduled to return to court for his murder charge at 1:15 p.m. on April 9. ​