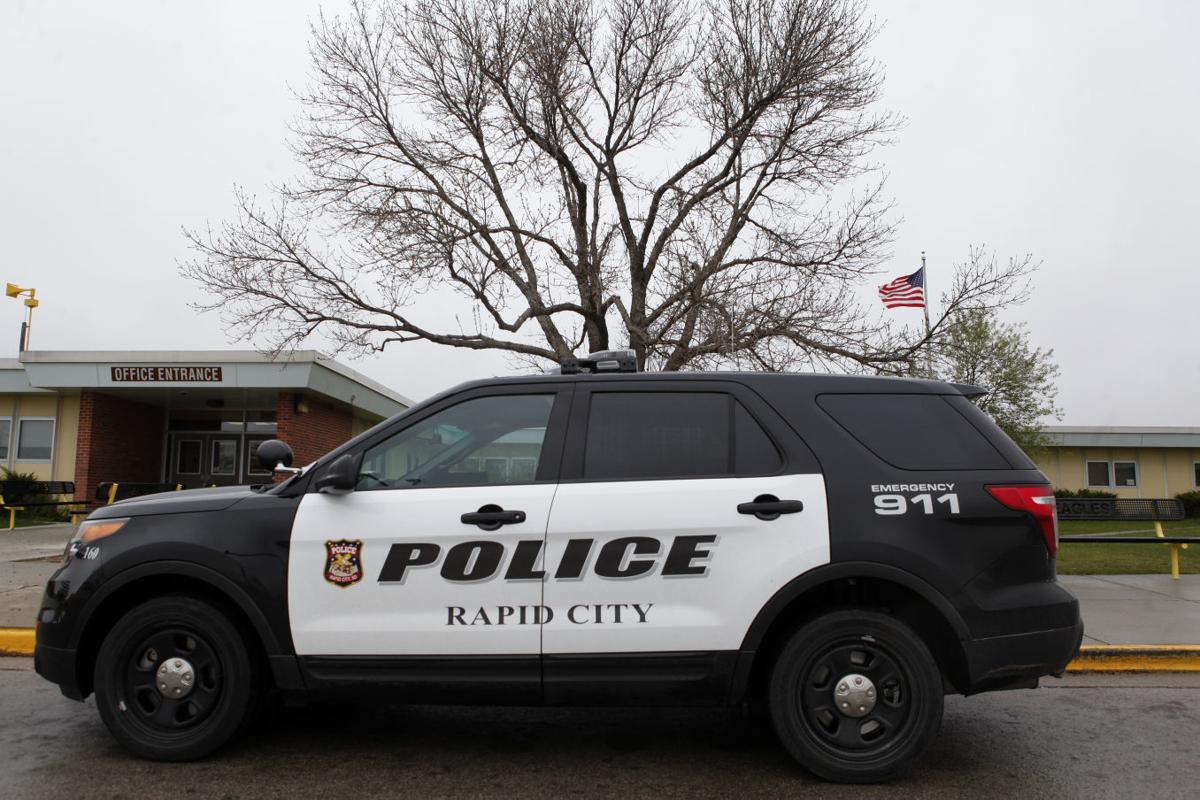 A Rapid City police officer has learned he tested positive for COVID-19 on Monday afternoon. 
He is the first officer with the Rapid City Police Department to contract the virus, said spokesman Brendyn Medina. 
"This has been a troubling week for the RCPD as an agency," Police Chief Karl Jegeris said in a Tuesday news release. "This is the second time in seven days in which an officer has been presented with an extreme risk in the course of their service to the citizens of Rapid City," he said in reference to the positive case and officers being shot at during a traffic stop last week. 
Law enforcement who responded to the shooting were tested for COVID-19 after learning the suspected gunman tested positive for the virus, the Attorney General's Office announced Monday. All test results were negative as of 1 p.m. Monday but people can end up testing positive after first testing negative. 
The officer who tested positive "had a minor secondary role" when he responded to the shooting but is not believed to have come into contact with the vehicle and three people inside it, Medina said. We're "still working to create a timeline of contacts in an effort to determine where" the officer contracted the virus, he said. 
The officer immediately told his supervisor when he began developing symptoms, the news release says. Following guidelines from the Centers for Disease Control, the officer then self-quarantined and did not return to work. 
Supervisors are now creating a timeline of calls the officer responded to and who he came into contact with in the past two weeks, the release says. The department is also monitoring employees who may have been in contact with him. 
The police department continues to mitigate coronavirus risk among its staff and the public by:
Providing officers with masks, gloves, face shields and other protective equipment;
Working with medical personnel from the Rapid City Fire Department to ensure safe transport of people showing signs of the virus;
Sanitizing work spaces and the inside of patrol vehicles each shift;
Self-monitoring for symptoms and staying home if symptoms begin.
"As a law enforcement agency, we serve a critical infrastructure role," Jegeris said. "We are not in a position to discontinue our services to the community, however, we are doing everything we can to mitigate the risk of exposure to COVID-19 in the day-to-day work of our officers. As we pray for the speedy recovery of our officer now diagnosed with COVID-19, the public should rest assured that our team is doing everything they can to ensure public safety for our community."
Concerned about COVID-19?
Sign up now to get the most recent coronavirus headlines and other important local and national news sent to your email inbox daily.