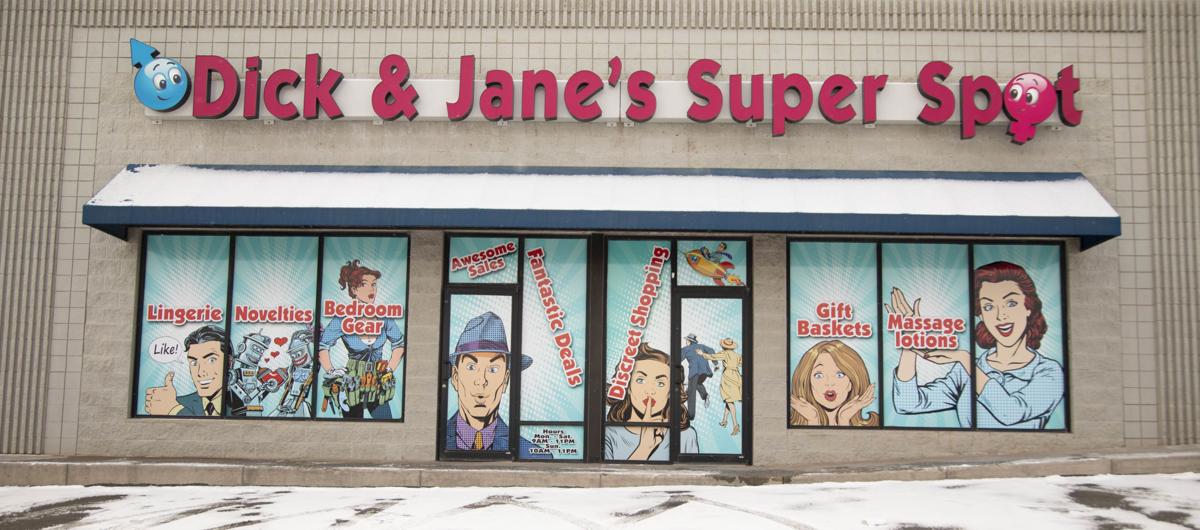 Rapid City has agreed to pay $287,500 to an adult store owner following a consent judgement filed Jan. 5.
The city's insurer will pay the settlement to David Eliason, owner of Dick and Jane's Super Spot on Deadwood Avenue, according to the judgment.
"Obviously, we're pleased that the case has been resolved and we're able to reach an amicable conclusion avoiding a court appearance," Eliason said Tuesday.
Eliason filed his lawsuit in 2017 after the Rapid City Council denied his application for a conditional use permit to operate his business, which also has a store in Sturgis. He won a temporary injunction in September 2019 that overturned the council's decision.
It was around Oct. 15, 2020, when the city and Eliason informed the court they had reached a resolution.
U.S. District Judge Jeffrey Viken ordered the city to pay the settlement and stopped it from enforcing the municipal codes and ordinances cited in the lawsuit.
The ordinances direct zoning and state that a sexually oriented business shall not be permitted to operate within 1,000 feet of a public or private education facility, which includes day care facilities, nursery schools, preschools, kindergartens, elementary schools and private schools.
In September 2017, when Eliason applied for a permit, owners and customers of Karate for Kids attended a city council meeting arguing the business was an education facility, which would prohibit the adult business from operating at that Deadwood Avenue location.
Viken wrote in the 34-page court order in September 2019 that portions of the city's municipal code are "unconstitutional prior restraints on speech in violation of the First Amendment." He originally overruled the council's decision in January 2018 and wrote that the definition of an "educational facility" is overly broad, which led council members astray in their interpretations of the ordinance.
City Attorney Joel Landeen said Tuesday that the city hasn't changed the ordinances since the settlement was reached, but his staff is looking at them.
Landeen's office advised the council in 2017 to approve the application, but the denial was upheld 6-4. Council members Ritchie Nordstrom, Jason Salamun, Becky Drury, Amanda Scott, Lisa Modrick and Steve Laurenti voted to deny the permit. Council members Laura Armstrong, Darla Drew, John Roberts and Chad Lewis voted to issue the permit.
Landeen said Eliason claimed in his initial disclosure there was around $537,000 in damages to his business, and the city offered him $200,000 in January 2019.
Landeen said any successful claim impacts insurance rates, but it's difficult to quantify.