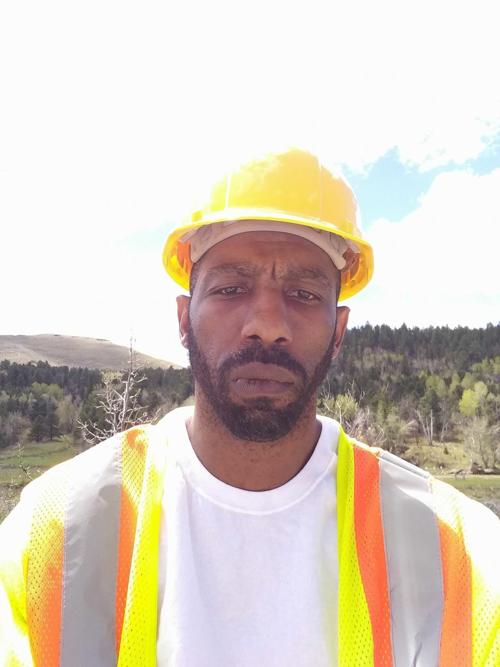 The Rapid City teenager accused of shooting and killing Nathan Graham said he was only trying to scare the man away
Black Cloud was 14 at the time of the Aug. 17, 2018 shooting. He is now being tried as an adult and is 17. His trial started last week. He is accused of shooting Graham, 43, in the head after being told to by Ross Johnson, who has been sentenced for his role in the murder.
Black Cloud's testimony contradicted testimony from Graham's wife, Shayla Colbert-Graham, who said her husband and Johnson merely exchanged shoves while Graham saw the boys off their property at 245 1/2 E. Philadelphia St., after Johnson began arguing with the Grahams and refused to leave. 
Black Cloud and Johnson had gone over to Graham's house to spend time with Graham's stepson, who wasn't home at the time. 
Black Cloud testified that he and Johnson were about to leave after being told to go by Colbert-Graham, until Graham came up behind her and opened the door to come outside and confront the boys. 
That's when Graham stepped outside and pushed Johnson, who began retreating up the outside steps on the property before handing a gun that was in the back of his waist band to Black Cloud, according to Black Cloud's testimony. 
Black Cloud testified that he saw Graham try to fight Johnson and had thrown a punch at Johnson's face but missed. 
When asked why he didn't intervene between Graham and Johnson, Black Cloud testified that he was brought up to "respect the one-on-one fight." 
Black Cloud testified that he heard Graham tell Colbert-Graham to go get something of his and surmised that he could have told his wife to retrieve a gun. 
"I could see something in her hand," Black Cloud testified, explaining that he thought it could've been a gun but he only saw the silhouette of an object that he couldn't make out. 
Black Cloud testified that Graham punched Johnson, causing him to drop into the road. 
It's when Johnson directed Black Cloud to shoot Graham, and when Black Cloud said he saw Colbert-Graham walking toward her husband in the road, that he raised the gun and fired two shots. 
Black Cloud testified he was aiming toward the ground when he fired the first bullet that ricocheted off the ground and hit a mailbox, according to forensic evidence presented earlier at the trial. 
The second shot was an accident, Black Cloud testified, saying that the recoil caused him to pull the trigger again. Black Cloud testified that he wasn't sure how many bullets hit Graham, but figured he had shot him after he fell to the ground. 
He said Graham was 10 to 15 feet away from Johnson when he fired the gun. Black Cloud also testified that he didn't intend to hurt Graham. 
Black Cloud testified that he fired the gun to give him and Ross a chance to go, though admitted that at no point did the Grahams physically prevent either him or Johnson from leaving the property. 
Within an hour before the shooting, Black Cloud testified he had taken two tabs of acid, or LSD, a hallucinogenic drug. He also testified that he had taken up to three shots of vodka at a party in the couple hours preceding the shooting. 
Black Cloud said he wasn't under the influence and didn't feel intoxicated and had forgotten he had ingested LSD until seeing distorted lights at his grandmother's house hours after the shooting. Black Cloud said he had previously told detectives with the Rapid City Police Department that he had taken the LSD earlier and had felt more under the influence of the drug because he thought that would increase his odds of being able claim insanity when he shot Graham. 
When asked by the prosecution if it was hard to keep the lies straight, Black Cloud replied "yes."
He testified that to his knowledge, Graham did not have a gun, but that he was afraid for Johnson's safety due to Graham's size, which Black Cloud described as "tall and muscular." 
Following the shooting, Black Cloud testified that he hid out at his grandmother's house until two days later when he turned himself into authorities. 
During the time between the shooting and turning himself in, Black Cloud testified that he deleted his Facebook account and threw a piece of the 9 mm pistol used to shoot Graham into Roosevelt pond and another part into Rapid Creek. 
Divers and a search team tasked with retrieving the gun parts were unable to find them, despite a three-day search. 
Johnson had been scheduled to testify as a witness for the defense, but refused to leave his cell block Tuesday morning.
Closing arguments will begin at 8:30 a.m. Wednesday at the Pennington County Courthouse, with the jury expected to begin deliberations around noon.