The South Dakota Supreme Court has upheld the life without parole prison sentence handed down to the ex-boyfriend who plotted Jessica Rehfeld's killing as the fifth and final defendant from the 2015 Rapid City case prepares for trial.
Jonathan Klinetobe was originally facing the death penalty and then a mandatory life sentence after he and two others were charged with first-degree murder and first-degree aggravated kidnapping.
Klinetobe pleaded guilty to first-degree manslaughter and was aware that prosecutors wrote in the plea deal that they would be seeking the maximum punishment of life without parole.
Judge Heidi Linngren sentenced him to the maximum after a multi-day hearing with testimony from psychologists and the family of Klinetobe and Rehfeld. Klinetobe's lawyers and the experts argued that Klinetobe's childhood and intellectual ability impacted his moral culpability.
Klinetobe appealed his sentence, arguing Linngren abused her discretion and that the sentence violates the Eighth Amendment's prohibition against cruel and unusual punishment.
The justices unanimously rejected both arguments.
Linngren "carefully considered the evidence from the four-day sentencing hearing and appropriately weighed the sentencing factors," they wrote. The explanations she gave for her sentence showed a "keen familiarity with Klinetobe himself and the entirety of the evidence adduced over the course of the lengthy sentencing hearing."
For example, Linngren considered Klinetobe's mitigating factors — such as his young age and childhood trauma — but found the aggravated factors were stronger. She considered Klinetobe's chance of rehabilitation but found it was "slim, if not existent" and he would therefore continue his pattern of being a danger to women.
Linngren also noted that Klinetobe's family said he was capable of remorse, and even though he has an intellectual disability, he was able to plot a kidnap and killing, create a story to convince others to help him, and cover it up for an entire year.
A sentence is cruel and usual when it is "grossly disproportionate" to the crime, the justices explained.
Klinetobe received one of the most serious punishments but "the gravity of Klinetobe's offense is difficult to overstate," they said.
Klinetobe decided to kill Rehfeld, a 22-year-old from Rapid City, because he was upset she broke up with him. He convinced Richard Hirth and David Schneider to conduct the May 2015 kidnapping and killing after he made up a story that the Hell's Angels would pay an $80,000 bounty since she had information on the motorcycle gang.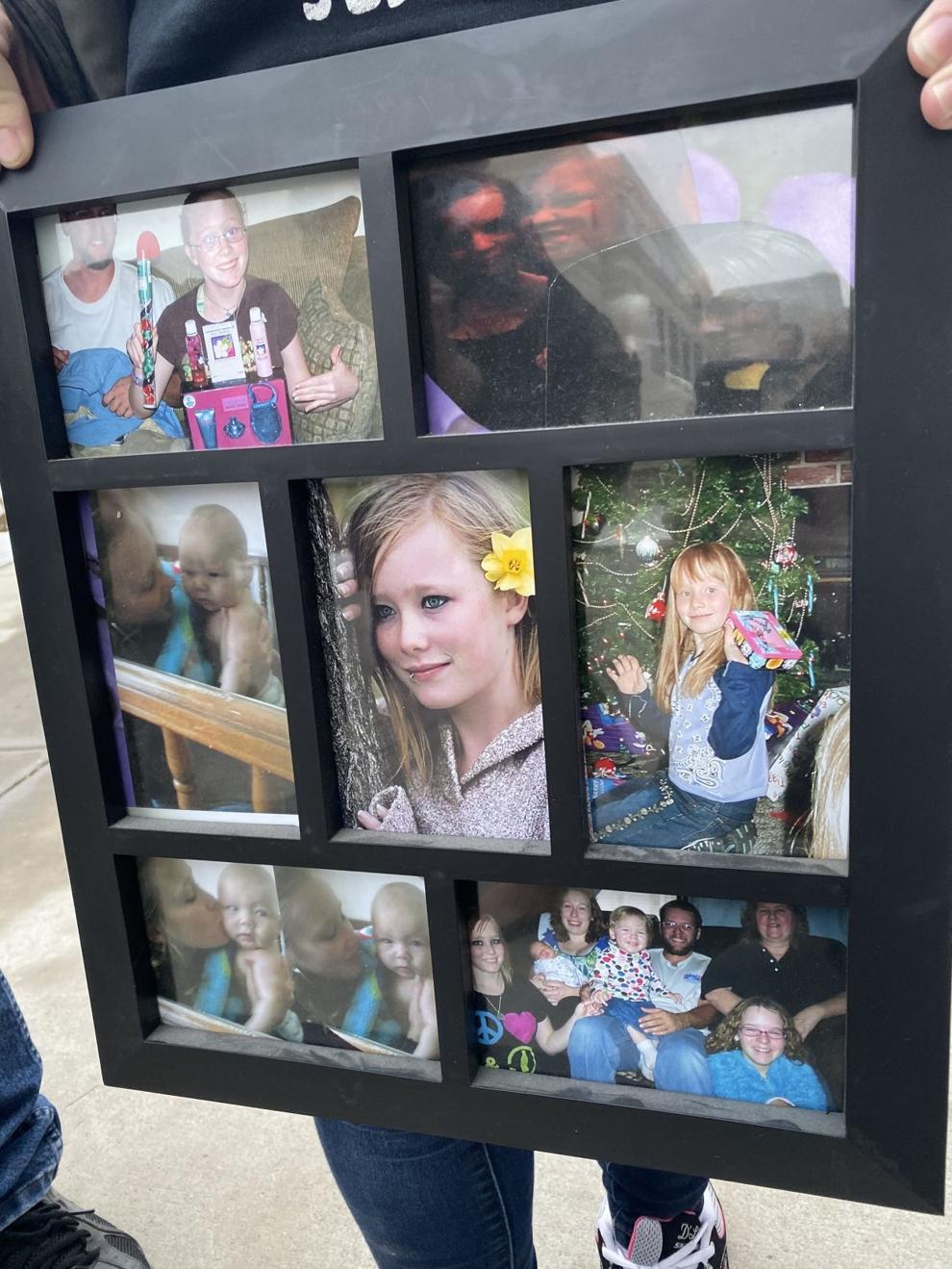 After Hirth and Schneider kidnapped and stabbed her to death while pretending to give her a ride to work, Klinetobe helped them bury her in the woods near Rockerville. Two weeks later, he hired Garland Brown and Michael Frye to help him dig up Rehfeld's body from the shallow grave and bury her farther into the woods and deeper underground.
For the next year, Klinetobe lied to Rehfeld's family and police officers to successfully avoid detection, despite the Rapid City Police Department — which called Rehfeld a missing person "not in immediate harm" — knowing about his threats and physical abuse against Rehfeld, and Rehfeld's protection order against him.
You "deserve to get beat and raped every day," he texted to Rehfeld. "I am going to kill you, and your friends are next."
Klinetobe and the other defendants were arrested after a friend who drove him to visit Rehfeld's burial site multiple times came forward to police in May 2016, telling them "she couldn't live with herself any longer."
Everyone but Hirth has pleaded guilty and been sentenced. Hirth was friends with Rehfeld but was the one who stabbed her to death as she fought back, pleaded to call her father, and asked to see the stars before she died 20 minutes later.
Hirth's case was delayed because he needed mental health treatment at the state hospital. His competency has been restored and he is scheduled for trial from Feb. 28, 2022 until the end of March 22, according to his lawyer Randy Connelly. 
Lawyers, law enforcement, Rehfeld's family and others aren't allowed to talk about Hirth and the other defendants after a judge issued a gag order and sealed all court documents.