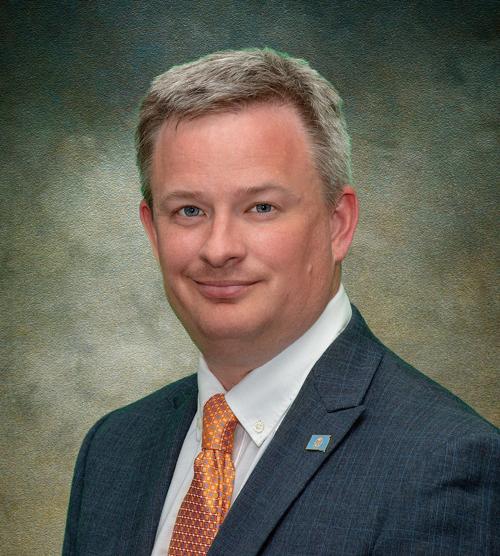 The South Dakota Attorney General was charged Thursday with three misdemeanors after he hit and killed a pedestrian with his car more than five months ago. 
All three charges are Class 2 misdemeanors, each punishable by up to 30 days in jail. Ravnsborg will be issued a summons to appear in Hyde County Court, Sovell said.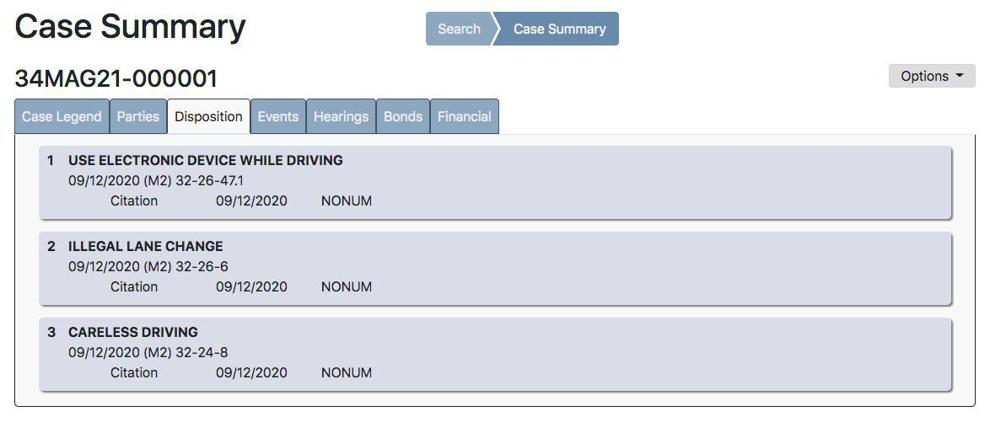 Ravnsborg does not plan to resign, his personal spokesman Mike Deaver told the Journal. 
Sovell made her announcement during a news conference at the state Capitol with Beadle County State's Attorney Michael Moore, who helped her evaluate the case. Pennington County State's Attorney Mark Vargo and the former Minnehaha state's attorney also helped Sovell but did not attend the news conference.
Phone data shows Ravnsborg was using his phone shortly before the crash but locked it beforehand, Moore said. He then turned it on to call 911. 
"We know from the phone records that Ravnsborg walked the area of the accident. He actually walked by where Mr. Boever was and he was using his flashlight on his phone at the time," Moore said. "The Hyde County sheriff also walked the area."
Investigators don't know why Ravnsborg didn't see Boever walking or on the side of the road, Sovell said. She said there's no evidence that Boever's body was moved. 
Sovell said there's no evidence that Ravnsborg was under the influence of drugs and alcohol, ruling out the charge of vehicular homicide. She acknowledged that Ravnsborg was tested too late to determine if he was sober at the time of the crash, but "there was a very, very thorough investigation conducted for every step that was taken by him in the hours preceding, and nothing was indicative of him being under the influence of any alcohol or drugs." 
Sovell said the evidence doesn't meet the high burden of the legal definition of "reckless" needed for a second-degree manslaughter charge.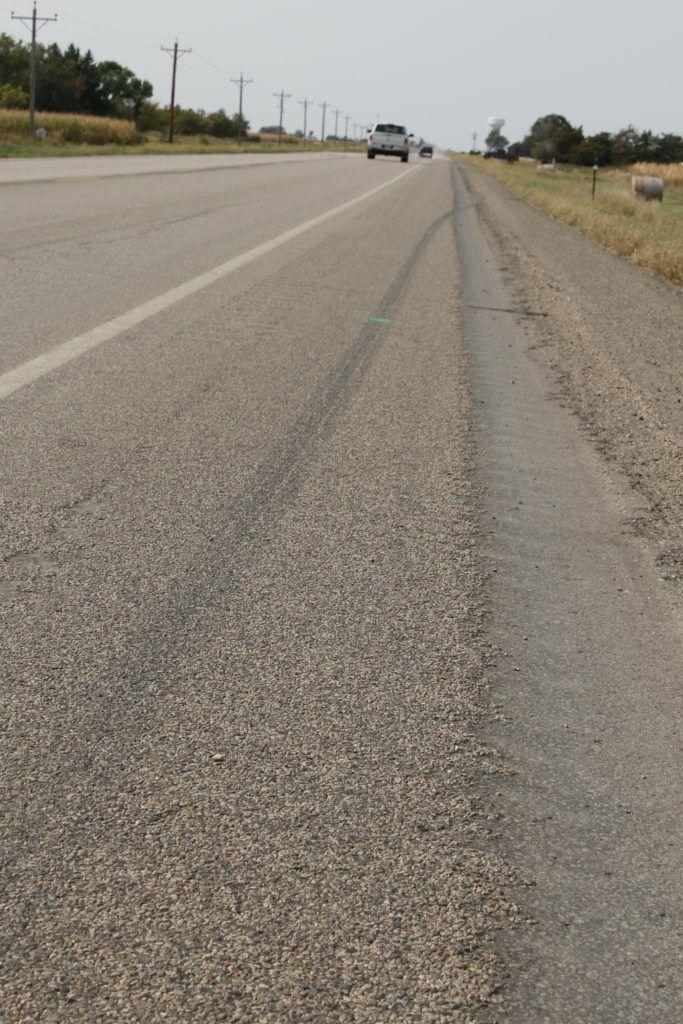 The "reckless" standard is higher than the "negligence" one and means someone acted with a "conscious and unjustifiable disregard of a substantial risk," she said. It means a "reckless disregard for the safety of others," Moore added. "Mere carelessness or inadvertence or thoughtless omission is insufficient."
"There is no evidence indicting that Ravnsborg's travel outside the lane of travel was done in such manner to suggest a reckless disregard for the safety of others," Moore said. 
Investigators were unable to determine when Ravnsborg veered onto the shoulder, why he did so and if he even was aware he had left the lane, Moore said. Prosecutors would need such evidence to prove "Ravnsborg was aware of the dangerous nature of his conduct (but) no such evidence exists."
Unlike many other states, South Dakota does not have a negligent homicide law, Moore noted. 
A journalist asked if Sheriff Mike Volek made investigators' job more difficult by not testing Ravnsborg for alcohol that night and not doing a more thorough search of the area after Ravnsborg said he didn't know what he hit. Ravnsborg only agreed it might have been a deer after that was suggested by the dispatcher, the reporter noted. 
"With any investigation, hindsight is 20/20 and things can always be done differently after we know what occurred," Sovell said. "I'm certain that had there been suspicion that there was something other than a car-deer accident, it would have been handled differently."
Ravnsborg won't speak with media until he has time to review the charging documents and evidence, Deaver said. Ravnsborg did release a statement: 
"This has been a difficult and trying time for everyone involved and I do want to take a moment to thank all the people that continued to reach out to me through emails, calls, letters, and most importantly, prayers. Your support and encouragement is appreciated more than you will ever know," he said. I appreciate, more than ever, that the presumption of innocence placed within our legal system continues to work. I have always practiced this in my professional life and I understand it even better now as I see that we live in a society where every person enjoys the protection of the law."
"I have and will continue to pray for Joe Boever and his family. I cannot imagine their pain and loss and I do send my deepest condolences to them," Ravnsborg said. 
Volek did not return a message. 
Sovell said she had hoped to receive all evidence in the case by December, but it didn't arrive until early February. She said the more than five-month gap between the crash and charging announcement was not the fault of the investigators or attorneys, it was simply due to the time it took to process evidence.
"There has been a very deliberate separation from our offices and any political officials, media and inquires from the public," said Sovell, who did not speak with any media outlet until Thursday. She said her small office did not have the manpower to answer all questions and she "wanted there to be no ability for any person to assert that there was any political influence whatsoever on the decision that was made with respect to these charges."
Noem never said Ravnsborg should step down or take a leave of absence during the investigation and denied reports that she asked him to resign in the days after the crash. She continued to not call for his resignation after Thursday's announcement. 
"My heart goes out to Joseph Boever's family. I am not going to comment on the specifics of Ms. Sovell's decision," Noem said in a tweet. "I am directing the Department of Public Safety to share additional details of the investigation with the public within the next week."
My heart goes out to Joseph Boever's family. I am not going to comment on the specifics of Ms. Sovell's decision. I am directing the Department of Public Safety to share additional details of the investigation with the public within the next week.

— Governor Kristi Noem (@govkristinoem) February 18, 2021
The case was investigated by Highway Patrol with the help from the North Dakota Bureau of Criminal Investigation and a private crash reconstruction expert from Wyoming.
BCI filled in for the South Dakota Division of Criminal Investigation, which often helps investigate fatal crashes. DCI stepped away to avoid a conflict of interest since the agency is under Ravnsborg's office.
"BCI and DPS did an extraordinarily thorough investigation," Vargo said after the news conference. 
He said the agencies fact-checked everything about the case, including Ravnsborg and Volek's statements about not finding Boever's body that night
"Whether their story was correct was absolutely part of the investigation," Vargo said.
Vargo said he and the other attorneys helped Sovell analyze the case and discussed charging options. She asked them to share their final charging recommendations a week or two ago, he said.
Vargo declined to say if his recommendations were the same as Sovell's choices.
"I believe she took everything into account and the decision is what she honestly believes should have been charged. I have faith in her process," he said.
Ravnsborg called 911 at 10:24 p.m. on Sept. 12 to say he hit something in the middle of the road on U.S. Highway 14 near Highmore, according to the transcript of his call. He said he had no idea what he hit but later agreed it might have been a deer after the dispatcher raised that possibility.
Ravnsborg said in a Sept. 14 statement that he hadn't been drinking and thought he hit "a large animal." He said he didn't realize he hit and killed a person until he returned to the scene the next morning and found a body "just off the roadway."
Ravnsborg said he found Boever after stopping to see if he could find a dead deer when he was on his way to return the personal vehicle that Volek let him borrow to drive home to Pierre the night before. Ravnsborg said he drove to the sheriff's nearby home to report the body instead of calling 911.
Price said on Sept. 15 that he would "release the investigative report as soon as it is complete."
However, DPS only released four elements, not a complete investigative report.
The agency shared toxicology reports and a photograph of Ravnsborg's car, information that is not usually available through a public records request. It also shared the crash report, which is always a public record, and Ravnsborg's 911 call from Sept. 12. 911 calls are sometimes public records.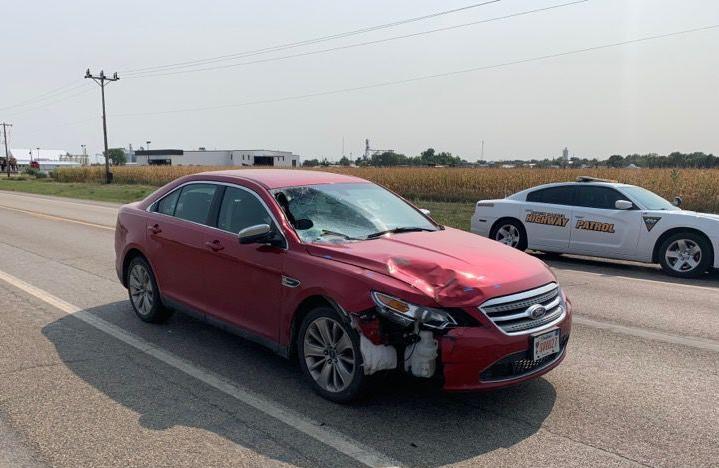 More information should be released after Noem's call for DPS to share more details about the investigation.
Ravnsborg does not yet have a court date and a prosecutor has not yet been assigned to his case, according to online court records.