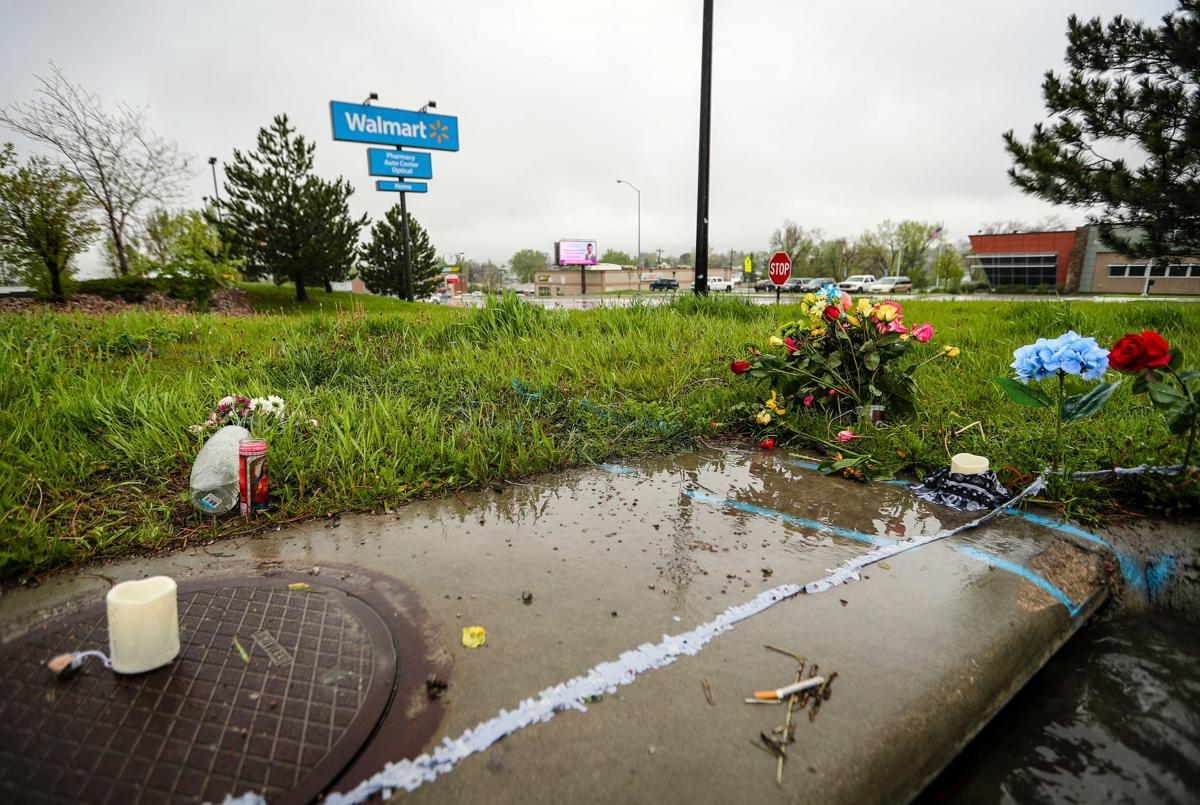 A Rapid City woman won't be facing the death penalty if she's convicted of murdering another woman with a car in a Walmart parking lot in May. 
Lara Roetzel, deputy state's attorney in Pennington County, made the announcement during a Thursday afternoon status hearing for 48-year-old Rochelle Seminole. 
Roetzel told the Journal that she found no aggravating factors in the case — which include killing for money or engaging in an aggravated battery — a requirement for capital punishment cases. 
Seminole is charged with premeditated first-degree murder for purposely killing Kimberly Clifford by driving her SUV into her at the Walmart parking lot on North Lacrosse Street on May 26.
If found guilty of that charge, Seminole will automatically be sentenced to life in prison without the chance of parole.
Many witnesses told police they saw Seminole and Clifford fighting in the parking lot before Seminole hit or attempted to hit Clifford with a SUV and then backed up before plowing into the woman, launching her into the air and landing in a storm drain, according to police reports. Clifford, a 37-year-old from Rapid City, was found unconscious and bleeding from the mouth with a tire track over her body. She died soon after she was taken to the hospital.
Seminole also faces two DUI-related charges that carry a maximum sentence of one year in jail. Seminole smelled like alcohol and had bloodshot eyes, incoherent speech and difficulty walking, the police reports say. A field test found she had a .270 blood alcohol content. The legal limit is .08.
Clifford's family members were in court Thursday but said they wanted to wait until the case is complete before speaking about her.
Meanwhile, Jamy Patterson, Seminole's defense lawyer, wants Judge Craig Pfeifle to suppress statements her clients made to law enforcement. Seminole was under the influence so she may not have knowingly or voluntarily waived her Miranda rights, Patterson wrote in a letter to Pfeifle. 
Patterson is also having Seminole evaluated by a mental health professional to see how alcohol, trauma and violence impacted her mental state, judgment and motor skills. 
"This is a critical issue" since Seminole is accused of premeditated, or pre-planned murder, Patterson wrote. 
Seminole is expected to return to court at 10 a.m. on Jan. 16.