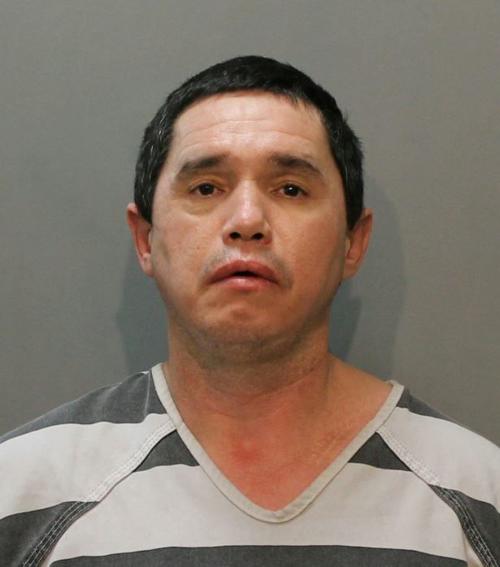 A man accused of murdering an 82-year-old woman in her Rapid City home was arrested by a fugitive task force near Manderson on Saturday evening.
James Jumping Eagle is charged with felony first-degree murder for allegedly killing Reta McGovern on Feb. 10, according to online court records.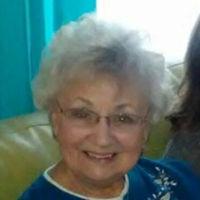 Felony murder means he's accused of committing the murder while using an explosive or engaging in an arson, rape, robbery, burglary or kidnapping.
Jumping Eagle was found around 8:45 p.m. on Saturday at a home about 2.5 miles south of Manderson, according to Bob Ecoffey, chief of the Oglala Sioux Police. He was arrested by a fugitive task force that included U.S. Marshals and Oglala Sioux officers. 
The Marshals arrested Jumping Eagle for a federal warrant and will be taking him to the Pennington County Jail, Ecoffey said. Jumping Eagle did not resist arrest, he said. 
Ecoffey declined to share how law enforcement tracked Jumping Eagle to the home. 
The Rapid City Police Department "applauds the work of the Oglala Sioux Tribe Department of Public Safety and the U.S. Marshals Service for helping us bring Jumping Eagle to justice," Rapid City Police Chief Don Hedrick wrote on his social media accounts. He also praised the work of the police and Pennington County Sheriff Office investigators.
"The collective sympathies of the RCPD go out to the family and friends of Ms. McGovern in the midst of this tragic event," he wrote.
Law enforcement is still investigating why they believe Jumping Eagle decided to target McGovern and whether they knew each others, and have declined to say if there are signs McGovern was burglarized or sexually assaulted.
McGovern was born in International Falls, Minnesota and was a mother of four, grandmother of 12 and great-grandmother of 15, according to her obituary.
She was "a kind-hearted, giving, and loving person. She was quick to help anyone, giving comfort in times of need, lending a helping hand, or giving a smile," the obituary says. "Her greatest joy in life was her family. She and her husband, Jerry, raised their 4 kids, teaching them by example to live life to the fullest, have fun, be grateful and to love unconditionally."
McGovern enjoyed yardwork, gardening, decorating her home, fundraising for charities, spending time with her poodles and taking trips to her family's fishing resort in Canada.
"She found a lot of joy working with tools and being independent by fixing things in her home by herself," the obituary says.
​Jumping Eagle is on the South Dakota Sex Offender Registry and has been convicted of sex, domestic violence and assault-related crimes. ​​
He pleaded guilty in 1997 to sexually abusing a 17-year-old girl, according to federal court records. He also pleaded guilty to sexual abuse in 2011 and prosecutors dropped charges of aggravated sexual abuse and failing to register as a sex offender.
The 2011 case related to Jumping Eagle raping a woman who was sleeping.
Jumping Eagle was convicted at the Pennington County Court of simple assault in 1999, domestic violence/simple assault in 2002, and not updating sex offender information in 2002, according to online court records. He was also given a domestic violence protection order in 2003.
A bench warrant was issued for Jumping Eagle on Feb. 16 for allegedly violating his pre-trial release conditions after being charged with possessing LSD in April 2020.