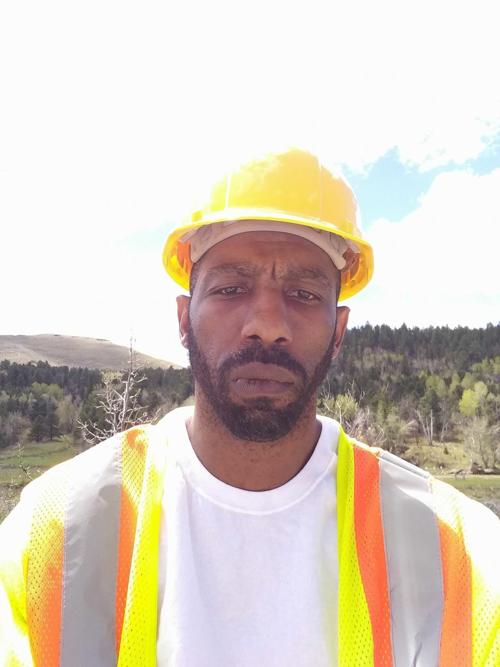 A teenager has pleaded guilty to aggravated assault in a Rapid City homicide case in exchange for testifying against a younger teen who was recently charged in adult court and might take his murder case to trial.
Ross Johnson and Ronny Black Cloud were 17 and 14 when they were charged in relation to the Aug. 17, 2018 fatal shooting of 43-year-old Nathan Graham. Graham, who owned a construction company and planned to hire troubled teens and adults with felonies, died the next day. 
Johnson was originally charged in adult court with aiding and abetting second-degree murder as well as aggravated assault.
Prosecutors then re-charged him in adult court last Friday.
Johnson and Black Cloud had been shooting a stolen gun on Aug. 17, 2018, before deciding to head over to Graham's house to hang out with his son, prosecutor Lara Roetzel said she explained during last week's hearing.
Shayla Colbert-Graham, Graham's widow, previously told the Journal that Johnson was friends with their son but he wasn't allowed to visit their house since they once caught him trying to break into the home with alcohol.
Colbert-Graham said she opened the door that day to find Johnson and Black Cloud, who she did not recognize. She said Johnson asked to see her son and she responded that he knows he's not allowed at the house. Graham then came to the door to back her up.
Graham and Johnson began to verbally and then physically fight, Roetzel said she explained in court. Johnson gave Black Cloud the gun and told him to shoot it. Black Cloud took the gun but retreated instead of firing.
Black Cloud decided to shoot Graham in the back of the head once the fight was over and he was walking back into his house, Roetzel said.
The Journal asked Roetzel about the decision to give a lesser charge to the older defendant who provided the weapon. 
She said Johnson's actions align with a homicide charge but she agreed to let him plea to aggravated assault in exchange for testifying against Black Cloud, who she said plans to take his case to trial.
Black Cloud "wasn't involved in the altercation and (the shooting) wasn't in defense of himself or defense of anyone else" since the fight was already over, Roetzel said. "Ronny had 100,000 options and some other kid saying 'shoot him' did not require him in any way to shoot him."
"Teenagers shouldn't be in possession of illegal guns and using drugs at the same time," she said of the case. It "presents a danger to us all."
Roetzel said she can't comment on why she wanted Black Cloud to be charged in adult court since those arguments were made in juvenile court, which is closed to the public.
Mark Vargo, Pennington County state's attorney, previously told the Journal that his office asks for such transfers when young teens are charged with the most serious crimes, or if they are charged with other serious crimes combined with a history of past criminal activity and not responding to rehabilitative interventions.
Asking to charge young teens as adults is "not something we take lightly" and only done when public safety is at risk, he said.
"We are of course disappointed with the state's decision to pursue transfer and the court's decision to grant it," said Joanna Lawler, Black Cloud's defense lawyer. She said Black Cloud has not yet decided whether he will be taking a plea deal or going to trial. 
"It's hard for me to imagine a world in which either the child or the community is better served" and where a child is "completely beyond help or rehabilitation," she said. Children with a history of crime are the ones "that we need to double down with and offer more resources" and science shows that their brains aren't done developing until age 25.
Pamela Rodriguez also cited brain research in arguing that her grandson should stay in juvenile court. Black Cloud was afraid that night, didn't mean to kill Graham and turned himself in to police, she previously told the Journal.
Black Cloud, who is detained in the juvenile jail, might have his initial court appearances at 10 a.m. on Tuesday, Roetzel said.
If he'd been convicted in juvenile court, the judge would have been able to sentence him to prison up until he was 21.
Adults convicted of second-degree murder face an automatic sentence of life in prison without parole. Minors charged in adult court must have the chance of parole but can be sentenced to any number of years, even as long as 261 years, the South Dakota Supreme Court ruled.
Black Cloud will go to trial after Johnson's sentencing on April 29, Roetzel said.
Johnson, who has been detained in the adult jail since he turned 18, will be facing up to 15 years in prison. ​