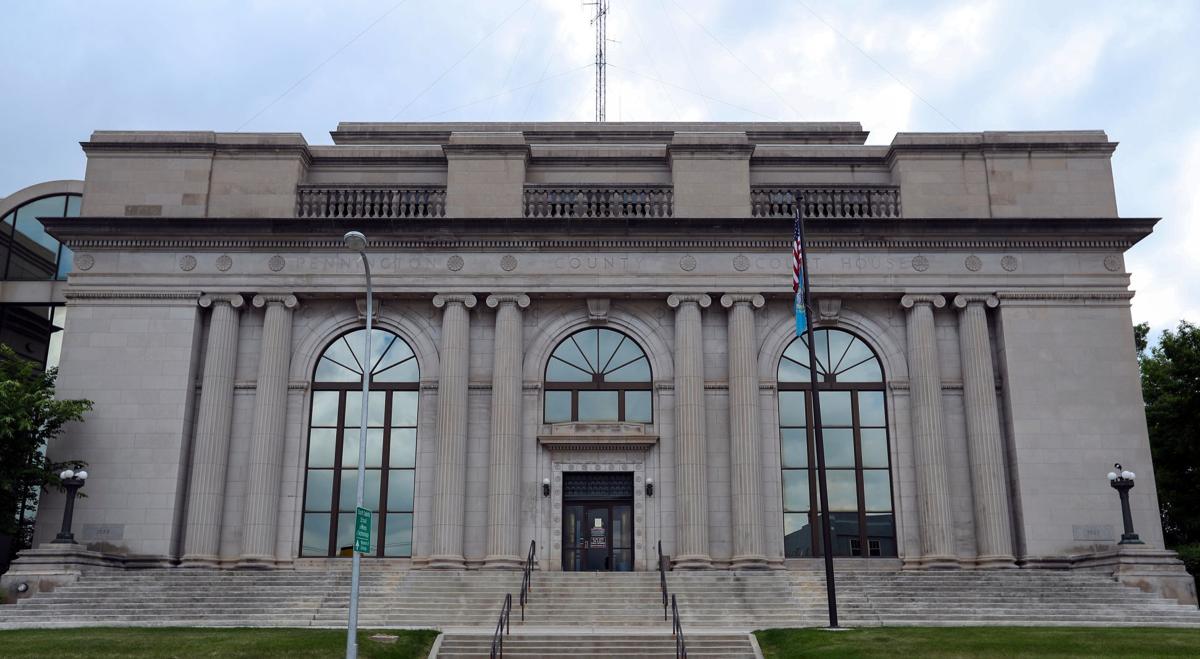 Ross Johnson was 16 when in 2018 he was arrested in the shooting death of 43-year-old Nathan Graham in Rapid City. He now faces second-degree murder charges, but if found guilty of that crime he will have a chance for parole, which was not the case before 2016.
Instead, he'll be sentenced under new state rules that would give him a chance at parole and freedom.
Like other states, South Dakota has changed sentencing rules for minors charged as adults after a series of U.S. Supreme Court rulings limited punishments due to new insight into brain development, said Joanna Lawler, supervisory attorney for juveniles at the Pennington County Public Defender's Office. 
"We know a lot more about juvenile development," she said. "A juvenile's frontal lobe is the last bit to develop and that's the part that controls your impulsiveness and your long-term decision making."
When adults in South Dakota are convicted of first-degree murder, they're automatically sentenced to life without parole or could receive the death penalty. Those convicted of second-degree murder and other Class B felonies are automatically sentenced to life without parole, while those convicted of Class C felonies can also receive life sentences.
South Dakota banned the death penalty for minors in 2004 and from being sentenced to life without parole — something still allowed in some other states — in 2016. 
Now, defendants like Johnson can be sentenced to "a term of years," which can be extremely long if they have a chance of parole, said Lawler, pointing to a South Dakota Supreme Court ruling that allowed a 261-year sentence with the chance of parole. 
Changes to juvenile sentencing began with Roper v. Simmons, the 2005 U.S. Supreme Court case that outlawed the death penalty for minors. Justices noted that many states and most other countries had banned the practice, according to Oyez.org.
Even though South Dakota allowed the death penalty for minors, it has not been used since at least 1976, according to the Death Penalty Information Center. Lawler also said she's not aware of any such executions. 
Roper v. Simmons "relied on sociological and scientific evidence to find that juveniles have this lack of maturity, they lack the sense of responsibility that adults have, that their brains aren't fully developed," Lawler said. And that "kind of laid the foundations for the cases that followed."
In 2010, the high court ruled in Graham v. Florida that life without parole is unconstitutional for minors convicted of crimes other than homicide, like Terrence Graham, a 16-year-old who was given such a sentence for armed robbery. The court again cited the fact that few other countries allow such sentences for juveniles.
In 2012, the Miller v. Alabama case outlawed minors from automatically being sentenced to life without parole. Four years later, in Montgomery v. Louisiana, the court said this rule must be applied retroactively, meaning that all minors serving sentences of life without parole had the right to a new sentencing hearing.
While no minor can automatically receive a life sentence, some states allow judges to hand out the sentence after considering certain factors, Lawler said.
Lawler said she knows of three South Dakotans given automatic life sentences as minors who were re-sentenced after the Montgomery case.
Paul Dean Jensen was convicted of kidnapping and murdering a taxi driver at the age of 14 and sentenced in 1996 to life without parole. He was re-sentenced in 2016 to 200 years but with the chance of parole, a punishment upheld by the South Dakota Supreme Court in 2017.
Jessi Owens was convicted of murdering a man during a robbery when she was 17 and received a life sentence in 1998. She was sentenced to 40 years in 2014. Daniel Charles was sentenced in 2000 to life without parole for murdering his stepfather when he was 14. In 2015, he was sentenced to 91 years with the chance of parole. 
The case of Shawn Springer, Jensen's co-defendant, shows how extremely long sentences are allowed for minors in South Dakota as long as they have the chance of parole, Lawler said. Springer was 16 when he helped kidnap the taxi driver and was sentenced in 1996 to 261 years in prison with the chance of parole. Springer asked for a re-sentencing hearing but the South Dakota Supreme Court ruled in 2014 that he wasn't eligible for one.
Meanwhile, Ross Johnson's defense lawyer wants his client's case transferred to juvenile court, where defendants can't be imprisoned past the age of 21. A judge will make a decision on the matter after a Sept. 30 and Oct. 1 transfer hearing. Johnson's co-defendant, who was 14 at the time, is charged as a juvenile but prosecutors want him tried as an adult. It's unclear if his transfer hearing, which is closed to the public, has happened yet. 
South Dakota banning of life sentences for minors makes it more progressive than other states but allowing sentences of more than 200 years may make it more conservative than others, Lawler said. And the entire United States is conservative when it comes to juvenile and adult sentencing if you compare it to other countries, she said. 
For example, in Norway, people can only be sentenced up to 21 years, according to a May 2013 Slate article. However the sentence can be extended up to five years multiple times if the prisoner is found to still be a danger to society. 
Lawler said she'd like to see further sentencing reform for minors in South Dakota because the plasticity of their brains make them "uniquely amenable to rehabilitation." 
"If we are able to give them treatment and rehabilitation, which a prison setting isn't always amenable to, then these kids really can change and become better adults," she said. 
Sign up for our Crime & Courts newsletter
Get the latest in local public safety news with this weekly email.