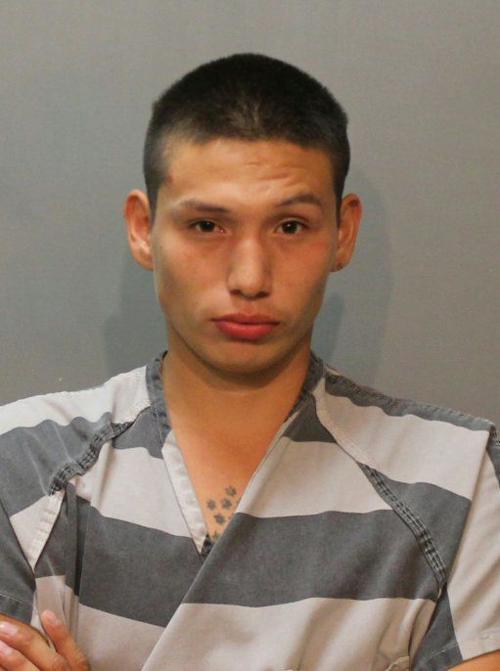 A drone helped law enforcement capture a murder suspect hiding in a Rapid Valley creek early Wednesday morning, according to a news release from the Rapid City Police Department and Pennington County Sheriff's Office.
"It's kind of a game-changer when we get a bird's-eye perspective," said police spokesman Brendyn Medina.
Jamys Flying Horse, 22, was arrested on warrants of first-degree murder, attempted first-degree murder and committing a felony with a firearm.
A minor is accused of shooting a teenager in the head inside the same house on July 31.
What follows is from law enforcement's news release:
A deputy was patrolling in the area of East Highway 44 and Elk Vale Road around 2:35 a.m. Wednesday when he pulled over a vehicle with no license plates. The car stopped and two people fled.
Around 6:15 a.m., someone from the 3700 block of Dawn Lane called 911 to report that a man was hiding under the porch. Another resident called soon after to say that a man was trying to enter their home on the 3500 block of East Highway 44.
The police department, sheriff's office and state troopers set up a perimeter around the area and continued to receive similar calls.
The Rapid City-Pennington County drone team arrived and as they flew the drone above the area noticed a heat signature coming from a creek behind the 3500 block of School Drive. Law enforcement went to the area where they found a man — later identified as Flying Horse — trying to hide in the water. 
Law enforcement also found a boy who was the second person who fled after the traffic stop.
The drone team used forward-looking infrared (FLIR) cameras that help detect different temperatures in the area, Medina said.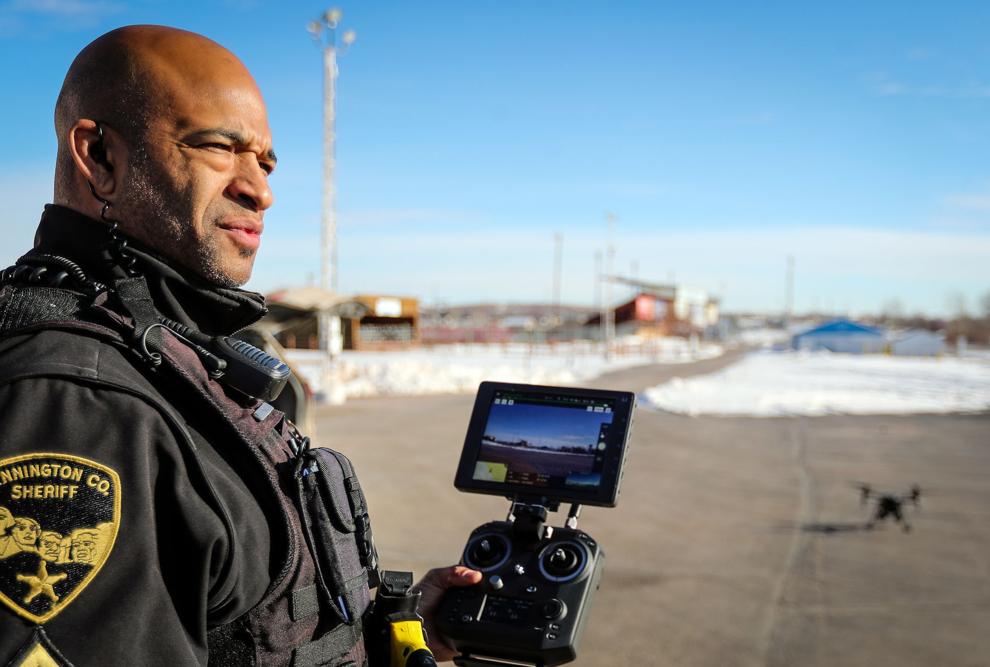 "This is another excellent example of the high-level working relationship we enjoy with our fellow deputies and troopers," Captain John Olson, commander of the Criminal Investigations Division, said in the news release. "That, in conjunction with the aerial perspective provided by the drone team, led to the safe and successful capture of this dangerous homicide suspect."
"We remain committed to fully investigating the city's recent homicides," said Police Chief Don Hedrick. "We will not rest until justice is served for the victims and families affected by these violent crimes."
Flying Horse is expected to appear in court at 10 a.m. on Thursday, according to the jail website. ​