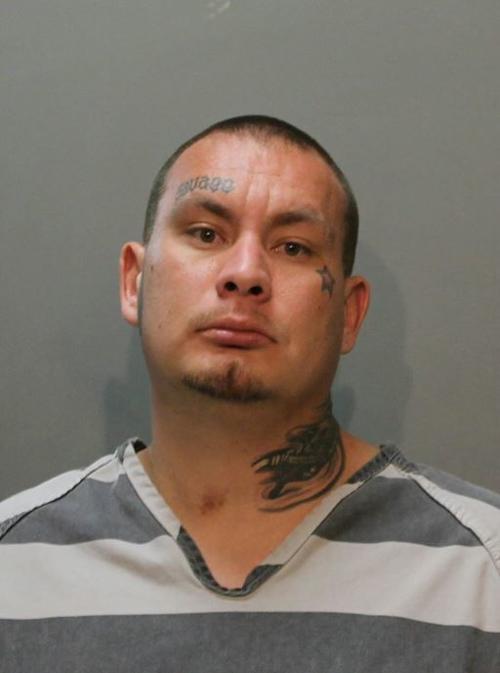 Barry Allman, a 29-year-old from Box Elder, was taken to the Pennington County Jail after being arrested, said Robert Ecoffey, chief of the Oglala Sioux Tribe's Department of Public Safety.
"We're glad to have him in custody," Ecoffey said.
Allman is a suspect in a fatal stabbing that occurred early Thursday morning on the 1700 block of North 7th Street, according to the Rapid City Police Department.
Someone called 911 at 4:50 a.m. to report a man was lying in the grass and arriving officers began life-saving measures once they noticed he had been stabbed in the chest.
The man — whose identity is being withheld until his family is notified — was taken to the hospital where he died.
Rapid City police say Allman left the stabbing scene as a passenger in a maroon Chevrolet Tahoe with a South Dakota license plate.
That car was pulled over during a traffic stop later Thursday morning on Elk Vale Road, according to police spokesman Brendyn Medina. Allman wasn't in the car, but police later arrested and charged the driver, 41-year-old Thalia Rice, with being an accessory to first-degree murder. 
Rice is accused of driving Allman away from the stabbing scene but not to the reservation, Medina said. A judge set Rice's bond at $750 during her initial court appearance on Friday, according to court records. 
Police are still trying to learn how Allman got from Rapid City to the reservation, Medina said. 
Ecoffey said the Rapid City Police Department told his office that Allman may be headed towards the Wanblee area so he alerted all officers and COVID-19 checkpoint workers to be on the lookout for him. 
"I think he tried to avoid checkpoints," the police chief said.
Officers received a call early Friday morning from someone reporting a suspicious person in the Georgetown Housing area east of Wanblee, according to a Facebook post by OST-DPS. A lieutenant and two officers arrived and found Allman trying to hide inside a house within the small community. 
Allman was "arrested without incident" between 3:30 and 4 a.m., Ecoffey said. He was taken to the Kyle jail for three federal warrants and for breaking and entering the home before being transported to Rapid City, the Facebook post says. 
One of Allman's federal warrants is for allegedly violating supervision conditions on an aggravated assault conviction, Ecoffey said. 
Alllman was sentenced in 2013 to spend more than seven years in federal prison after firing a handgun into the ground three times during a May 2012 party in Parmelee, according to Journal archives. Two rounds ricocheted and injured two victims. Before sentencing he was released on furlough to attend a funeral but fled for three weeks instead of returning to jail.
Sign up for our Crime & Courts newsletter
Get the latest in local public safety news with this weekly email.