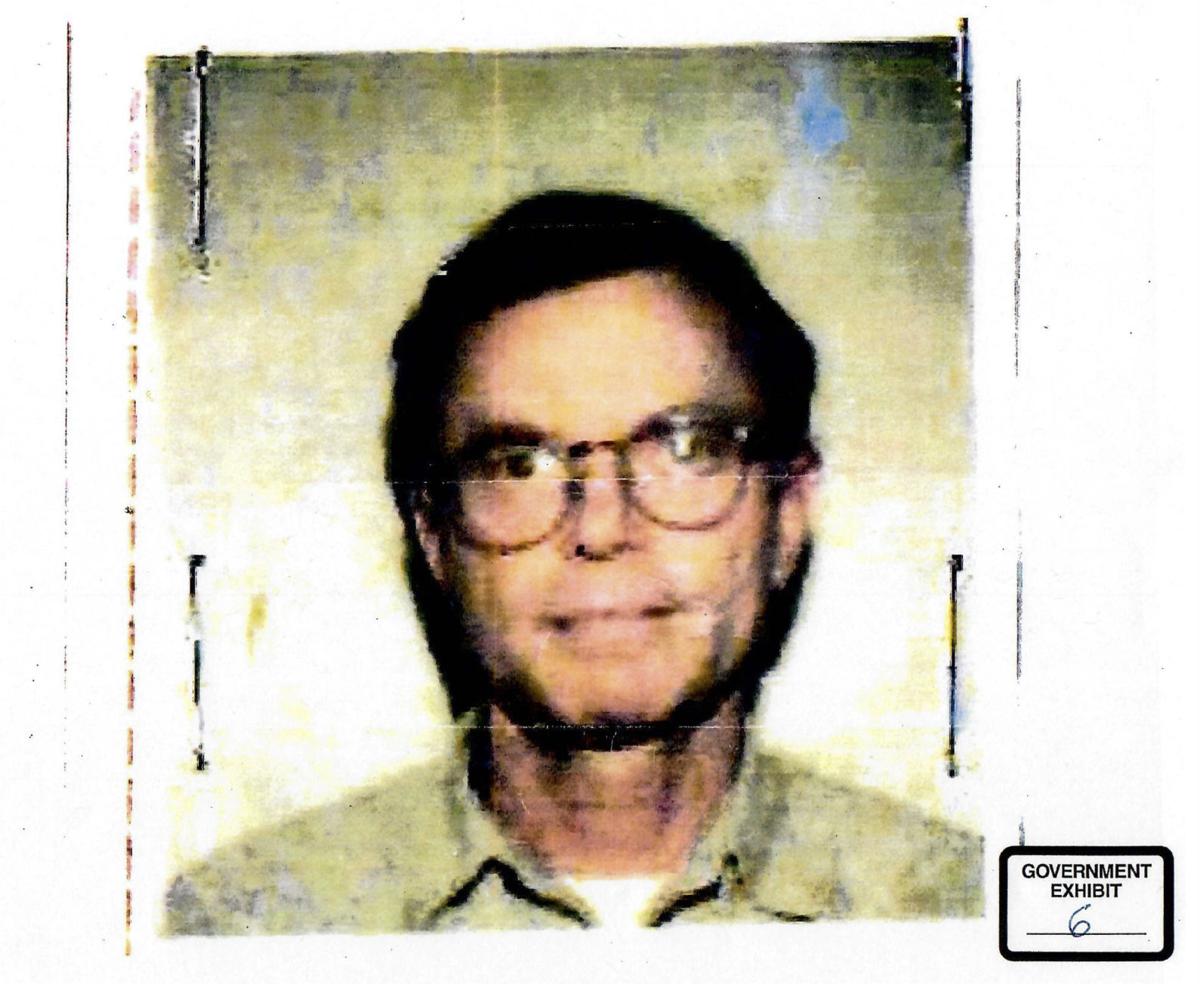 A former pediatrician with the Indian Health Service created unnecessary appointments and conducted bogus treatments in order to sexually abuse them, two men testified Wednesday. 
"It was all a fake appointment," a 40-year-old Pine Ridge man said.
He was "telling me it was routine stuff, but it wasn't," said a 36-year-old man who grew up in Browning, Montana, on the Blackfeet Nation reservation. 
The two men testified on the second day of the trial against Stanley Patrick Weber, which is expected to last through Tuesday at the federal court in Rapid City. 
Weber, 70, is charged with 11 sexual abuse crimes that he allegedly committed against four Native American boys, some as young as nine, in Pine Ridge between 1995 and 2011. He could be sentenced to life in prison if convicted of certain crimes.
He's already been sentenced to 18 years in prison after being convicted by a Montana jury of four sexual abuse crimes against two boys when he worked at the IHS clinic in Browning from 1992-1995 before coming to Pine Ridge. 
The Pine Ridge man who testified Wednesday isn't a formal victim in the case because he was 16 — the age of consent under federal law — at the time of his alleged abuse, prosecutor Sarah Collins told the Journal. But he and the man from Browning, who testified as a formal victim in Weber's Montana trial, is allowed to testify to help the jury make its decision. 
The Pine Ridge man said he "didn't really have a home" growing up, that he slept in cars and the homes of various relatives. He said he visited Weber for a physical he needed for the cross-country team and at some point during the exam, Weber put on blue gloves and molested him. He said Weber told him to come back in two days. 
"It all happened again," he testified. "I was crying." 
The man said Weber told him he was looking for cancer or hemorrhoids. He said he told Weber he was going to tell someone what happened, but his father and grandmother didn't believe him. 
He said Weber told him to return in a month and he agreed to show up because he thought he had to for school.
"I know I thought I was getting molested," the Pine Ridge man said. "It was all a fake medical appointment." 
The man from Browning, who now lives in Kentucky, said he met Weber while living at a group home after he was taken from his parents. He said Weber would rub his face and inner thighs, "telling me it was routine stuff, but it wasn't."
Weber touched his genitals "quite a few times," kissed him, made him give him oral sex several times and tried to rape him, all while falsely promising to help reunite him with his parents, the man said. 
The man told Ryan Cox, one of Weber's defense lawyers, that he didn't warn his siblings about Weber but that he told the group home staff not to let them see Weber. He also said he denied being abused to a therapist.
"I was trying to forget about that," the man said when Collins asked why he denied being abused until he was interviewed by a federal agent in 2016. Even after testifying at two trials, the man said, he still denies being abused on intake forms or during interviews when he's transferred to new prison facilities because he's not comfortable disclosing that information to prison staff. 
Earlier on Wednesday, the fourth formal victim, a 22-year-old from Wounded Knee, gave his testimony. 
The man took extremely long pauses before answering questions. I was "remembering everything that had happened," he told Collins when asked what he was thinking about during those breaks. 
He often had trouble remembering certain details, or gave differing accounts, and said multiple encounters with Weber were blurring together. But at other times he quickly recalled information in great detail.
The man said Weber once gave him alcohol and two Oxycontin pills while they were watching an awards show, which made him feel in a "different state." He said Weber then brought him to his bedroom where he put on a condom and lube before raping him. He said Weber did the same thing when he was 15, but didn't use lube. 
"I told him that he was hurting me, to stop" multiple times, he said of the second incident. 
The man said he told a female friend that he was abused but didn't give anyone Weber's name until he was interviewed by a federal investigator. 
"I am ashamed of what happened to me," he said. 
One of the victim's friends and four nurses who worked with Weber are among those expected to testify in the coming days. 
Accusations about Weber sexually abusing boys circulated among his co-workers, patients and wider community when he worked at both reservations, according to a Wall Street Journal/Frontline investigation. But some complaints were ignored and not investigated, while others resulted in investigations that cleared him of any wrongdoing.
Sign up for our Crime & Courts newsletter
Get the latest in local public safety news with this weekly email.