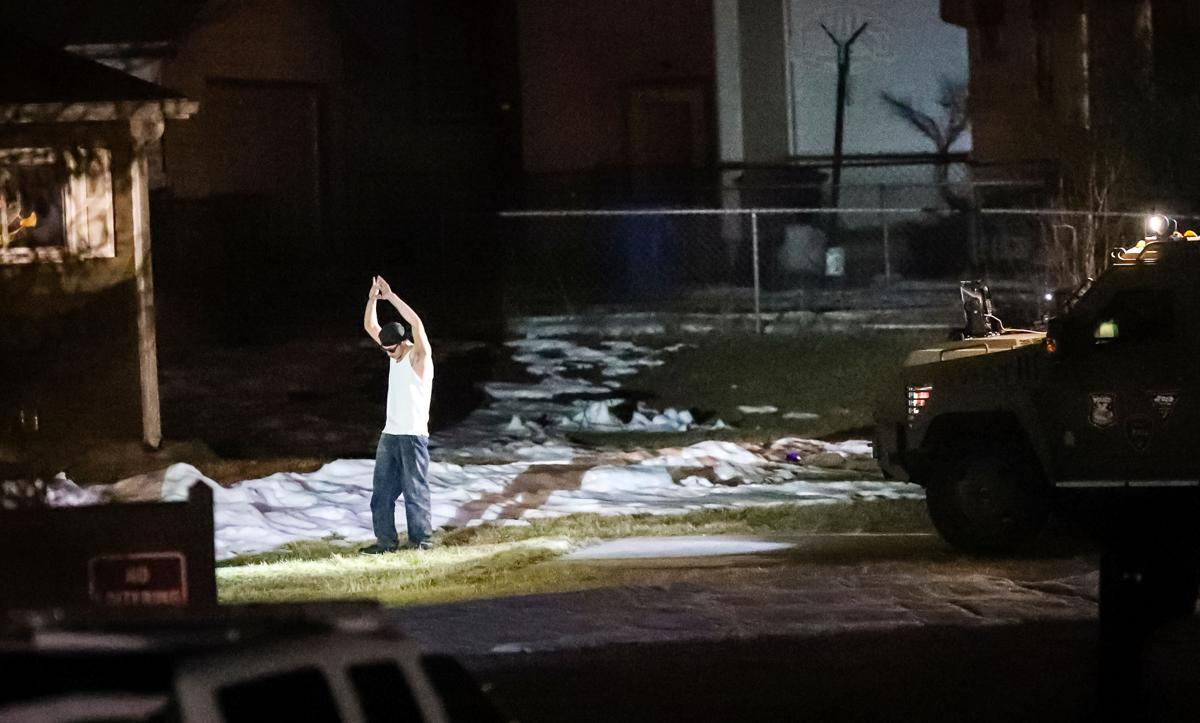 A woman admitted in a court document to helping a murder suspect avoid police by driving him from Pine Ridge to Rapid City and then failing to immediately report the fatal shooting and suspect. 
Jamie Ann Richards is scheduled to plead guilty to failing to report a felony at the federal courthouse in Rapid City at 9:40 a.m. on Wednesday, court records show. She can be sentenced to up to three years in prison.
Richards' charge relates to her failing to report the murder of Sloane Bull Bear on Dec. 17, 2019, in Pine Ridge and Colton Bagola as the suspect. 
Bagola, 27, is charged with the premeditated first-degree murder of 30-year-old Bull Bear, firing a weapon while committing a violent crime and evidence tampering for allegedly "disposing" of a gun.
The tampering charge related to Richards allegedly "disposing" of a shell casing in Pine Ridge sometime between Dec. 17 and 19 while the accessory charge related to helping Bagola avoid arrest between Dec. 17 and 20.
Richards knew that Bagola shot and killed Bull Bear on Dec. 17, according to the factual basis document she signed. She and another woman went to the home Bull Bear was shot at and found him dead on the steps of the residence.
Richards then helped Bagola make his way from Pine Ridge to Rapid City where he attempted to evade law enforcement, the document says.
Bagola was arrested Dec. 20, 2019, after he walked out of a Rapid City home during a brief standoff with law enforcement. Family members had alerted law enforcement that he was staying at a house on the 300 block of Curtis Avenue, the affidavit says.
It's unclear how Bagola and Richards know each other, and whether Richards was at the party on Dec. 17. Bagola has a girlfriend, the affidavit says, but Richards' name is not mentioned.
An FBI agent found a shotgun underneath the apartment's kitchen table while a witness said Bagola often plays with a silver gun, the affidavit says. The FBI agent does not mention finding a shell casing.
Bagola remains detained at the Pennington County Jail without bond and does not have any upcoming court deadlines or hearings.