Gov. Dennis Daugaard said Monday that voters would need to change the South Dakota Constitution for sports betting to become legal in the state.
His statement came after the U.S. Supreme Court decided state governments could decide whether they want to legalize sports gambling.
"I welcome this decision because it recognizes the right of states to regulate in this area," Daugaard said in a statement from his office.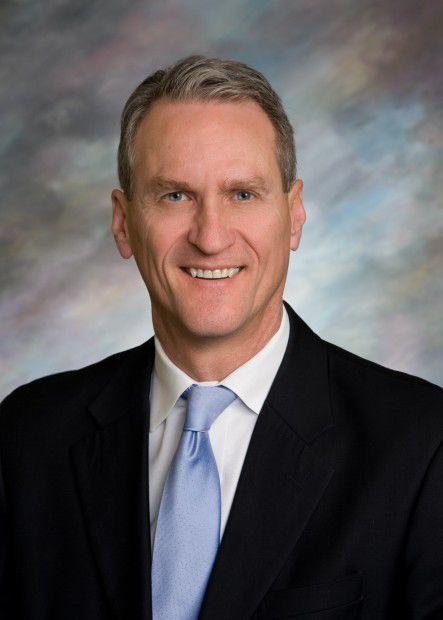 Meanwhile, the head of the Deadwood Gaming Association said casinos could lead the signature drive to propose a constitutional amendment on South Dakota's 2020 ballot.
"We believe that there's thousands of South Dakota voters that enjoy sports betting, but they want to do it in a legal, safe, regulated environment," DGA Executive Director Mike Rodman told South Dakota Public Radio.
"That's why we'd like to give them that opportunity," Rodman added.
South Dakota voters amended the state constitution in 1986 to allow lottery games.
They supported Deadwood gambling in 1988, a decision that opened the door to tribal casinos on eight of the nine reservation areas that are within South Dakota's boundaries.
They also legalized video lottery in a 1994 vote after the state Supreme Court shut down the terminals.
Sports bets aren't legal in South Dakota, however.
Betting on sporting events had been confined to a few jurisdictions such as the state of Nevada that offered it prior to a 1992 federal law.
The nation's highest court overturned the federal law Monday.
You have free articles remaining.
Daugaard, a Republican, supported the National Governors Association amicus brief backing the lawsuit Chris Christie brought while he was New Jersey governor.
Daugaard served on the three-governor legal team that reviewed the brief, according to Tony Venhuizen. He is Daugaard's chief of staff.
"A state constitutional amendment could be placed on the 2020 general election ballot through the petition process, or by the state Legislature in 2019 or 2020," Daugaard said.
His statement noted state government in South Dakota at this time does not have any reliable estimate on economic impact or revenue potentially generated by sports betting.
The three major candidates to succeed Daugaard hedged their bets to varying degrees.
State Senate Democratic leader Billie Sutton, his party's candidate for governor, said: "I think the first step in this process is getting input from the public and stakeholders. We need to take the time to hear from the general public, those impacted by gaming, and our state's tribes."
Sutton added, "If South Dakotans decide sports gaming is right for our state, increased gaming revenues should be directed toward funding education and other high-need areas."
The two Republicans, who meet in the June 5 primary for their party's nomination, weren't as game. Daugaard can't run for a third consecutive term.
U.S. Rep. Kristi Noem sounded cool to the idea.
"Personally, I'm opposed to expanding gambling, but this issue will ultimately be decided by voters since it will require a constitutional amendment," Noem said.
State Attorney General Marty Jackley said it's up to voters whether they want it.
"In the event South Dakotans amend the constitution I see the governor's role to work with the Legislature to put in place the proper legislative framework that would be required," Jackley said.