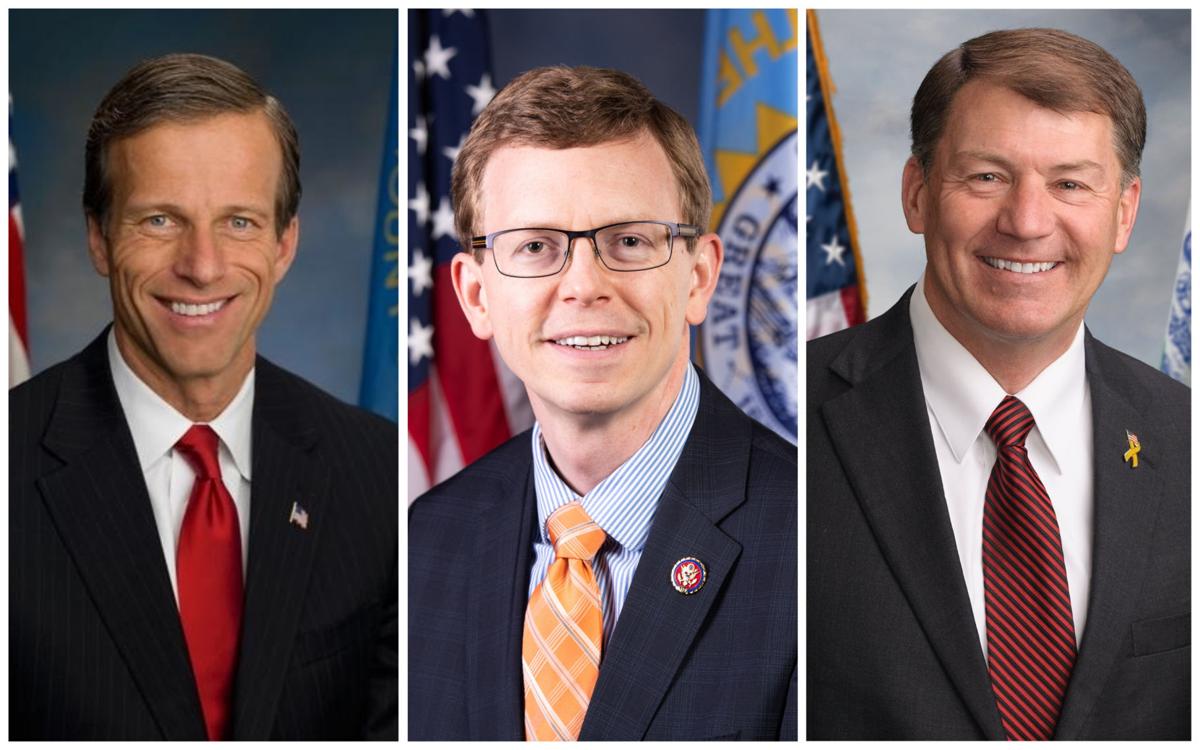 WASHINGTON | U.S. Sens. John Thune, R-S.D., Mike Rounds, R-S.D., and Rep. Dusty Johnson, R-S.D., reintroduced Wednesday the Gilt Edge Mine Conveyance Act, legislation that would authorize the state of South Dakota to purchase approximately 266 acres of U.S. Forest Service land in Lawrence County.
According to a news release, the land transfer authorized by this legislation would allow the state to conduct a clean-up effort within the boundary of the Gilt Edge Mine superfund site once the Environmental Protection Agency completes its clean-up actions.
"This legislation would make certain that the state of South Dakota is able to manage an efficient clean-up at the mine," Thune, Rounds, and Johnson said in a joint statement. "We have been working effectively with the state on this project, and we ask Congress to swiftly pass this legislation in order to fully complete this effort."
"We appreciate the federal delegation assisting the state with the clean-up of this site," said Ryan Brunner, state commissioner of school and public lands. "The state is responsible for managing the entire superfund site, but we cannot manage or control federal property making this legislation necessary."
Additionally, the South Dakota congressional delegation joined with U.S. Sens. John Barrasso, R-Wyo., Cynthia Lummis, R-Wyo., and Rep. Liz Cheney, R-Wyo., on Wednesday to express concern with the U.S. Forest Service's (USFS) recommendation to reduce the timber sale program in the Black Hills National Forest (BHNF). The members are also seeking answers about the process the Forest Service used to reach this recommendation.
"To continue successful management and care of the BHNF, we urge the USFS to substantially increase involvement from the states of South Dakota and Wyoming, local county commissions, and other stakeholders who stand to be most affected, including the forest products industry, in discussions of the BHNF timber sale program and forest planning," the delegations wrote in the letter. "We also request that the USFS immediately implement the recommendations from the BHNF Advisory Board, including maintaining the timber sale program at 181,000 ccf sawtimber and 21,000 ccf of 5-9" trees, and prioritize providing resources needed for the BHNF to accomplish the recommendations."