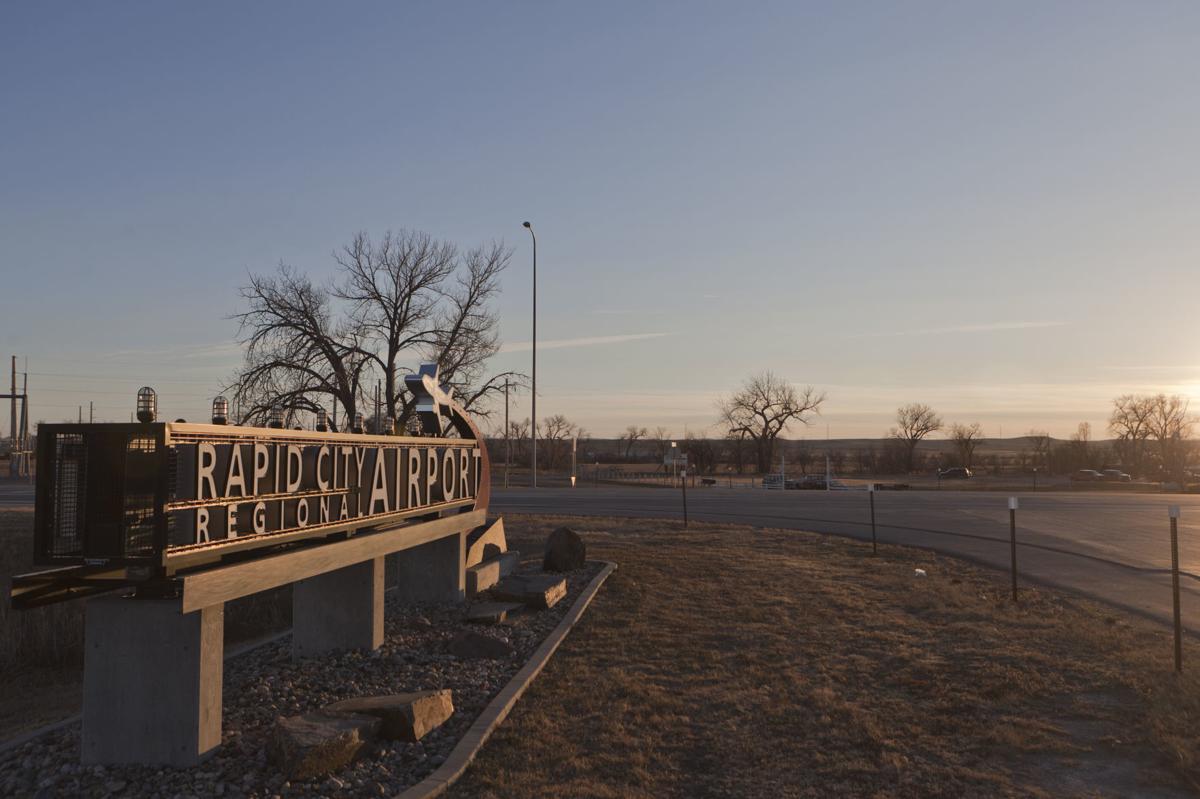 Rapid City Regional Airport dumped approximately 74,100 gallons of sewage on the northern end of its property this week without the permission of the state Department of Environment and Natural Resources.
Airport Executive Director Patrick Dame acknowledged Friday that for the past several days the airport has used vacuum trucks to siphon wastewater from its septic lagoon and spread it elsewhere without a permit. He said the airport contacted the DENR before it dumped the sewage but that the agency didn't make it clear a permit was necessary.
The airport has been looking at ways to remove excess wastewater that accumulated in the lagoon due to the combination of heavy rain and increased passenger traffic this summer, Dame said. Approximately 298,000 passengers have flown this year into and out of the airport through June, according to figures released in July, up 11.8 percent from the first half of 2018.
"I made the decision that based on the information that I had from DENR that doing some on-site application would expedite some of our process in dealing with the lagoon," Dame said by phone Friday.
Dame said a swift resolution was sought to avoid a potential overflow. An additional 30,000 gallons had recently been pumped out of the lagoon by a contractor and trucked off-site. The airport is located approximately five miles from the city Water Reclamation Facility.
The airport's use of a septic lagoon has been a source of recent concern for airport leadership partly because of its age. Dame estimated that it has been used for 60 to 70 years and said that it is currently the subject of an environmental study. 
The DENR is now in the process of determining whether any contamination has occurred in places where the wastewater was dumped, spokesman Brian Walsh said Friday. Several calls came into the agency over the last several days alerting officials to the issue, according to Walsh. 
The agency does allow entities that obtain a permit to "land apply" wastewater on sites where the chance of human exposure is low, according to its website. But in order to issue a permit, Walsh said the DENR needs to first conduct water sampling tests and other types of assessments.
Walsh said during a phone call that he did not know whether the airport would face any fines and that airport officials were told to stop spreading the wastewater. He and Dame said the airport and the DENR are working together so that a permit can be issued, although Walsh said there is no guarantee that will happen.
Walsh said the DENR generally works with entities that have committed similar infractions to bring them back into compliance.