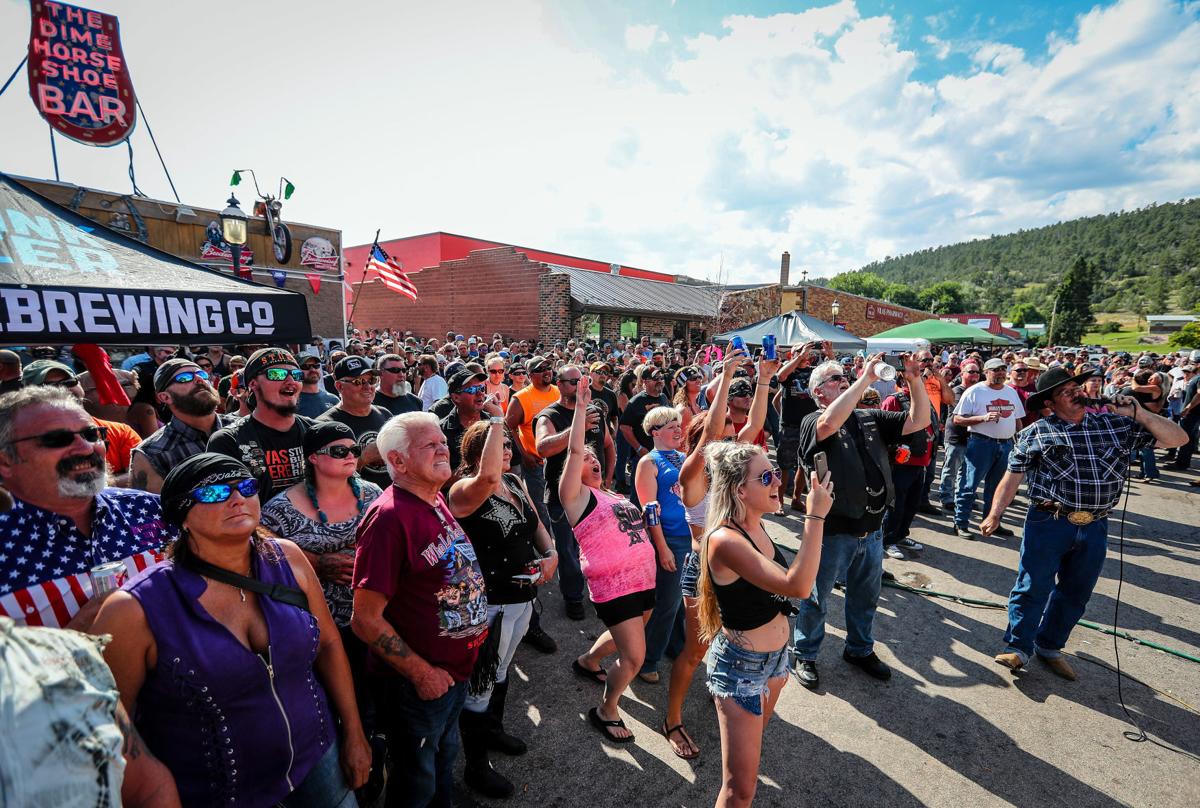 STURGIS | If the 2019 Sturgis motorcycle rally has seen an increase in attendance over last year, the jump in numbers would likely have come in the early days of the rally, officials say.
Even before the official start of the 79th annual rally on Aug. 2 and through opening weekend, higher traffic counts and upticks in DUI, drug, traffic and other arrests pointed toward a corresponding uptick in attendance from last year's estimate of 495,000.
Figures released by the South Dakota Department of Public Safety show a slight overall increase in vehicles entering Sturgis from Friday, Aug. 2, through Wednesday, Aug. 7.
Three of the first four days of the rally saw increases in traffic counts, led by a Sunday's 6.5 percent jump over the same day last year.
Friday saw 52,099 vehicles entering Sturgis, up 5.4 percent from last year. Saturday total of 59,572 was down slightly, 0.9 percent lower than in 2018.
Sunday's traffic count of 55,551 was 6.5 percent higher than last year, with Monday's 61,126 a 2.9 percent increase.
Traffic counts Tuesday and Wednesday, however, showed a drop from last year, including a 2.9 percent dip on Tuesday when 59,361 were tallied, and 7.3 percent downturn on Wednesday, when 56,204 vehicles were counted.
The final traffic count won't be available until next week. The last day of the rally is Sunday.
Arrest activity corresponds with the flow and ebb in traffic numbers, according to local police, sheriff and highway patrol officers.
"That's how our numbers indicated too," Meade County Sheriff Ron Merwin said Friday. "At the beginning, we were really busy and now they're down too.
"I think our attendance is still high. It was high Friday through Wednesday, instead of Thursday-Friday-Saturday," he added.
Capt. Jason Ketterling of the South Dakota Highway Patrol said felony drug violations remain at nearly double the rate of 2018, with 90 arrests from Aug. 2 through 6 a.m. Friday, compared with 56 last year.
Misdemeanor drug arrests are also up for the period, with 172 compared to 138 at this point last year.
Impaired driving and DUI arrests are also up with 136 this year compared to 117. Total citations were significantly higher with 1,028 compared to 759 last year.
Sturgis Police Chief Geody VanDewater said felony drug arrests are close to last year's level, while traffic arrests have increased slightly. Non-traffic arrests and parking citations are down from last year.
"Overall, it's been a good rally. We're looking forward to getting through tomorrow (Saturday) with no major issues," VanDewater said.
Five people were injured, three seriously in four injury crashes reported by the Highway Patrol on Thursday and early Friday. There have been 42 injury crashes for the week with one fatality.
VanDewater said a rally police officer from Sedona, Arizona, was back working Friday after crashing his patrol motorcycle in Boulder Canyon during a pursuit early Thursday morning.
"He hopped on a motorcycle and completed his 12-hour shift," VanDewater said. "He'll be a little sore, but he's doing very well."