The Senate Education committee could vote on SB 68, the Oceti Sakowin community-based schools bill, on Jan. 26 after proponents and opponents …
Travis Kowalski, professor and interim head of the math department at South Dakota Mines, won the 2021 Chauvenet Prize from the Mathematical A…
First-generation college students can get additional support through a new SD-FIRST Program funded by a $998,819 grant through the National Sc…
Gov. Kristi Noem has proposed $900,000 in one-time funds for curriculum to help meet her goal of teaching South Dakota's students "why the U.S…
The Rapid City Youth City Council received a lecture on the Constitution from Mayor Steve Allender and a reading of Dr. Seuss's "The Sneetches…
Timothy Masterlark, a professor in the Department of Geology and Geological Engineering at South Dakota Mines, has been selected by the Nation…
Parents and community members who have raised questions about why Rapid City Area Schools have closed for COVID-19 or remained open despite ca…
For the 11th consecutive year, students from South Dakota Mines plan to step up to serve as volunteers on the annual Martin Luther King Jr. ho…
As many as 447 Rapid City Area Schools students face homelessness.
Political science professors from South Dakota universities have joined calls for the removal of President Donald Trump from office through ei…
The school board voted 5-1 Tuesday night to allow sports and activities to continue when schools or the district closes due to COVID-19 spread.
Central High School is giving students an opportunity to catch up and improve grades before school starts again.
A coalition of Indigenous education advocates announced plans in December to reintroduce a bill to create public charter schools in Rapid City…
In emails to students, South Dakota Mines and Black Hills State University said students are expected to take advantage of free COVID-19 testi…
In an email sent to families at Rapid City Area Schools, the district said it is seeking feedback on changes to the back-to-school activities …
Since 2007, one Canyon Lake Elementary School alumna has made it a Christmas tradition with her family to give a gift to each child at her alm…
"In Whoville they say that the Grinch's small heart grew three sizes that day."
Melissa Crouch, a kindergarten teacher at South Canyon Elementary School, received an award this week from Rapid City Area Schools for saving …
Francis Case Elementary School in Box Elder got the TODAY Show treatment Tuesday morning after a feature on their "Thankful Thursday" traditio…
South Dakota Mines will give a diploma to its 50th graduate of the Tiospaye Scholar Program during virtual commencement Saturday when Tristan …

Bradeen Real Estate & Auctions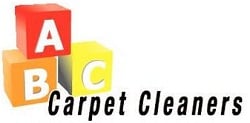 In their final meeting of the year, the Rapid City school board swore in a new member to take Brian Johnson's place and elected Amy Policky to…
The fall class of 2020 at South Dakota Mines won't celebrate commencement in-person this year due to the COVID-19 pandemic, but their hard wor…
Gov. Kristi Noem proposed one-time funding to public schools in her budget address Tuesday that may help Rapid City Area Schools make up for a…
A local suicide prevention group shared incorrect statistics about youth suicide in Pennington County in a recent local news story, prompting …
Gov. Kristi Noem signed an executive order Wednesday to suspend in-person meeting requirements for state and school employees through the dura…
The seventh annual CEO Business Plan Competition at South Dakota Mines was held virtually last week with first place going to Nghia Thai and N…
All Rapid City Area Schools staff were notified via district-wide email of new COVID-19 cases at 17 schools which may have had possible exposu…