The school bond issue was briefly discussed Monday at the first-ever online school board meeting hosted via Zoom.
The South Dakota Board of Regents announced Tuesday that its six public universities and two special schools will move online for the remainde…
Gov. Kristi Noem recommended K-12 schools remain closed until May 1 in a press conference Tuesday morning.
Fremont Public Schools will offer breakfast and lunch to children starting Monday, March 23. 
A team of sixth-graders from South Middle School who had planned to travel to Greece to compete in a Lego League competition is unable to travel.
For single parents in college, it can be difficult to balance bills, a full-time job, classes and childcare all at once.
The Douglas School District board approved a pandemic plan Monday night that details how the schools would address a coronavirus outbreak, or …
Rapid City High School has made some significant changes in the last three years to give students more independence with their schedules and t…
A team from West Middle School took top honors at a math competition last month and advances to the state competition in Pierre on March 14. 
PIERRE | One of the two bills making their way through the Legislature that would prohibit collecting bargaining by employees of the instituti…
Several community members came forward at Monday night's school board meeting to voice their opinions about last week's school bond election.
After the $189.5 million bond issue fell four percentage points short of the 60 percent plus one vote needed to win the special election, seve…
BOX ELDER | The Douglas School District Board of Education voted Monday to approve a mediation agreement with a former school district employe…
Coy Sasse is in a pretty good mood for a guy who has been considering doomsday scenarios.
Uneven flooring, a collapsing foundation, multiple flights of stairs in the hallways and sweltering temperatures during hot days are just some…
The University of Wyoming acknowledged Friday that its board investigated former president Laurie Nichols after it received two complaints aga…
About 40 supporters for the Rapid City Area School District's $189.5 million bond issue gathered Monday morning near the Pennington County Adm…
Early voting opportunities for the $189.5 million Rapid City Area Schools bond issue begins today at the Pennington County Auditor's office, 1…
After almost a decade of differing schedules, students at Rapid City Central and Stevens high schools will have the same schedules.
Rapid City Area Schools District officials continued a series of community meetings Tuesday night at Canyon Lake Elementary School regarding t…

Bradeen Real Estate & Auctions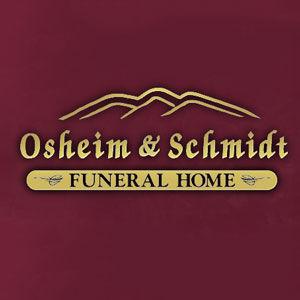 Osheim & Schmidt Funeral Home
Northern State University is defending its recent decision to write a series of tweets apologizing to an author who was criticized by an alum …
The plan to close voting sites at Rapid City Area Schools is not a done deal, the Pennington county auditor said Tuesday. 
A new coalition hopes to improve Native American educational opportunities and outcomes by creating public charter schools in Rapid City and a…
Total student enrollment for the fall semester at Western Dakota Tech in Rapid City is up significantly over last year, a report released Mond…
Fall enrollment at South Dakota's six public universities fell 3% from last year, the state Board of Regents announced Friday.
A widely used youth suicide prevention program is now being taught at all five Rapid City public middle schools.
The executive director of a Washington, D.C.-based non-profit said Friday that it's not too late for more scientifically based environmental p…