Early voting opportunities for the $189.5 million Rapid City Area Schools bond issue begins today at the Pennington County Auditor's office, 1…
After almost a decade of differing schedules, students at Rapid City Central and Stevens high schools will have the same schedules.
Rapid City Area Schools District officials continued a series of community meetings Tuesday night at Canyon Lake Elementary School regarding t…
Northern State University is defending its recent decision to write a series of tweets apologizing to an author who was criticized by an alum …
The plan to close voting sites at Rapid City Area Schools is not a done deal, the Pennington county auditor said Tuesday. 
A new coalition hopes to improve Native American educational opportunities and outcomes by creating public charter schools in Rapid City and a…
Total student enrollment for the fall semester at Western Dakota Tech in Rapid City is up significantly over last year, a report released Mond…
Fall enrollment at South Dakota's six public universities fell 3% from last year, the state Board of Regents announced Friday.
A widely used youth suicide prevention program is now being taught at all five Rapid City public middle schools.
The executive director of a Washington, D.C.-based non-profit said Friday that it's not too late for more scientifically based environmental p…
Rapid City public schools performed slightly below average in several measures of achievement during the 2018-2019 academic year, according to…
The Rapid City Area Schools are preparing for what officials say is a much-needed upgrade of the district's data storage center.
A survey of six in-state universities found that graduates of the South Dakota School of Mines and Technology are paid better starting salarie…
An internet activist will speak about the potentially harmful effects of social media overuse on Sept. 26 at Central High School.
Overhead lights in classrooms throughout South Middle School remained off Wednesday.
The Rapid City public school district served more than 27,000 lunches through its summer meal program this year, up 27 percent from 2018.
The cars parked Wednesday morning outside Pinedale Elementary School lined both sides of West Chicago Street.
The Rapid City Area Schools Board of Education reorganized on Monday with several members appointed to new positions.
The referendum on a $250 million bond issue sought to enact a series of public-school construction projects was postponed Thursday night by th…
Elementary school students may have to pay slightly more for lunch when classes resume this fall.

Bradeen Real Estate & Auctions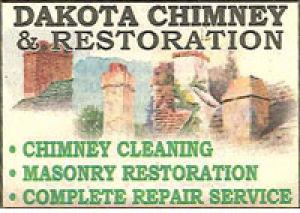 Dakota Chimney & Restoration, Inc.
PIERRE | As South Dakota's Board of Regents wrestles with questions on how to implement a recently passed law promoting so-called intellectual…
Rapid City Area Schools teachers at the top of the salary schedule will receive a 2 percent pay increase this academic year.
Lance Roberts, a professor and head of the Department of Mining Engineering and Management at South Dakota School of Mines & Technology, h…
A South Dakota native will be the interim president at Black Hills State University.
The Rapid City Area Schools Board of Education postponed until next week a vote on whether to hold a referendum election on a $250 million bon…
Editor's note: This is the fifth story in a five-part series looking at the schools that are proposed to be closed under Rapid City Area Schoo…
Homeowners could face a smaller tax increase than previously thought necessary for the Rapid City Area Schools to take on a $250 million bond …