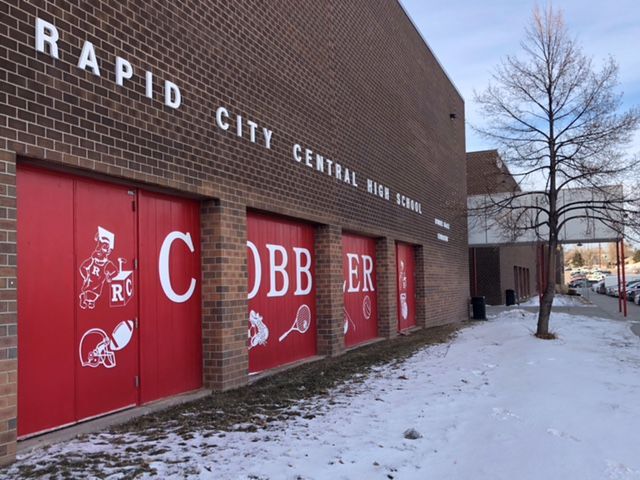 Editor's note: This is the first in a two-part series about the decisions facing Rapid City Area Schools as the school year approaches.
Five percent of Rapid City Area Schools employees are considering not returning to work this fall, according to responses from a survey sent out to staff by the district last week.
Their decision comes as the district is finalizing its back-to-school plan, which will be presented to the school board in late July or early August.
Katy Urban, public information manager for the district, said the estimated five percent — about 90 of the 1,800-person workforce — might opt to use the Family Medical Leave Act or even resign from the district. 
The deadline to answer the survey question was July 17 as the district was trying to get a sense of how many staff members were thinking about using the FMLA, a leave of absence or resigning, Urban said.
"We just needed time," she said. "We could have someone that decides the week before school that" they don't want to go back to work due to health concerns.
"They could apply for FMLA at that point. There's not really a hard deadline on that, it's just we were asking (staff) if you already know, let us know so we can start hiring for those positions," Urban said.
Some decisions about a back-to-school plan have been held up as the district waits to receive guidance from the state's education and health departments.
Urban said the latest she's heard was that the DOE and DOH are working together on guidelines for schools on how to respond if a student or teacher gets COVID-19, for example. The district is hoping the guidance will be available "very soon … hoping for this week."
Guidance from Gov. Kristi Noem's office also is yet to be seen. Noem announced school closures in mid-March, but no specific guidance or executive order is likely to come from her office for the upcoming school year.
Ian Fury, communications director for Noem's office, said the governor expects each district will approach its back-to-school plans differently, but "our common goal is one everyone agrees with: our kids must have access to the full educational experience this fall."
"Given how important it is for our kids to be back in school this fall, our Department of Education team is working around the clock to get school districts all the information they need to make decisions that best fit their unique situations," he said Monday in an email to the Journal.
Fury said Noem won't mandate that anyone in the state wear a mask "especially since the science on masks remains mixed," he said.
While the plan isn't yet complete, the back-to-school options for the second-largest district in the state will likely offer in-person classes and a remote-learning option for students and families who don't feel comfortable going to school yet.
The remote-learning option could also be used by students who get sick or are exposed to COVID-19 and self-quarantine for 14 days.
Urban said a district survey showed that a majority of families want to see their kids back in schools and learning in-person. Fewer wanted to do online learning than she expected, she said.
Issues with overcrowding in schools, a major component of the bond issue earlier this year, will only become more pronounced when classrooms begin to implement social distancing measures. Around half the schools are at capacity or overcrowded, Urban said.
When the CDC came out with social distancing guidelines for schools, "we said some of this is just impossible given our space constraints," she said. The district will implement physical distancing where it can, "but recognize that we're just maxed out as it is.
"Even at the high school level, when you think about 1,500 kids in a hallway during a passing period, it's pretty hard to stagger that," she said. "That's why we have to have that mask discussion, and if we're going to require them, when is the most important time to wear them?"
"I've already seen a great debate happening on social media posts the district has had, where we've seen parents fighting back and forth," Urban told South Dakota News Watch. "I can only imagine that some of our kids will pick up on that as well."
Mike Roesler, board president, said school districts across the state will have different approaches to their back-to-school plans. The effects in Rapid City and in schools won't be known for "a year or so."
"Some variables impacting Rapid City are different than those in Sioux Falls, Aberdeen or other school districts elsewhere in the state or country," Roesler said. "The one overarching data point that we must all appreciate is that the COVID-19 virus will eventually work its way through our entire population."
Roesler said the district has been working feverishly on its back-to-school plan in order to identify and mitigate risks. No matter what the plan ends up being, Roesler said, "some will look at it and say, 'That's not safe.' We know that."
Concerned about COVID-19?
Sign up now to get the most recent coronavirus headlines and other important local and national news sent to your email inbox daily.