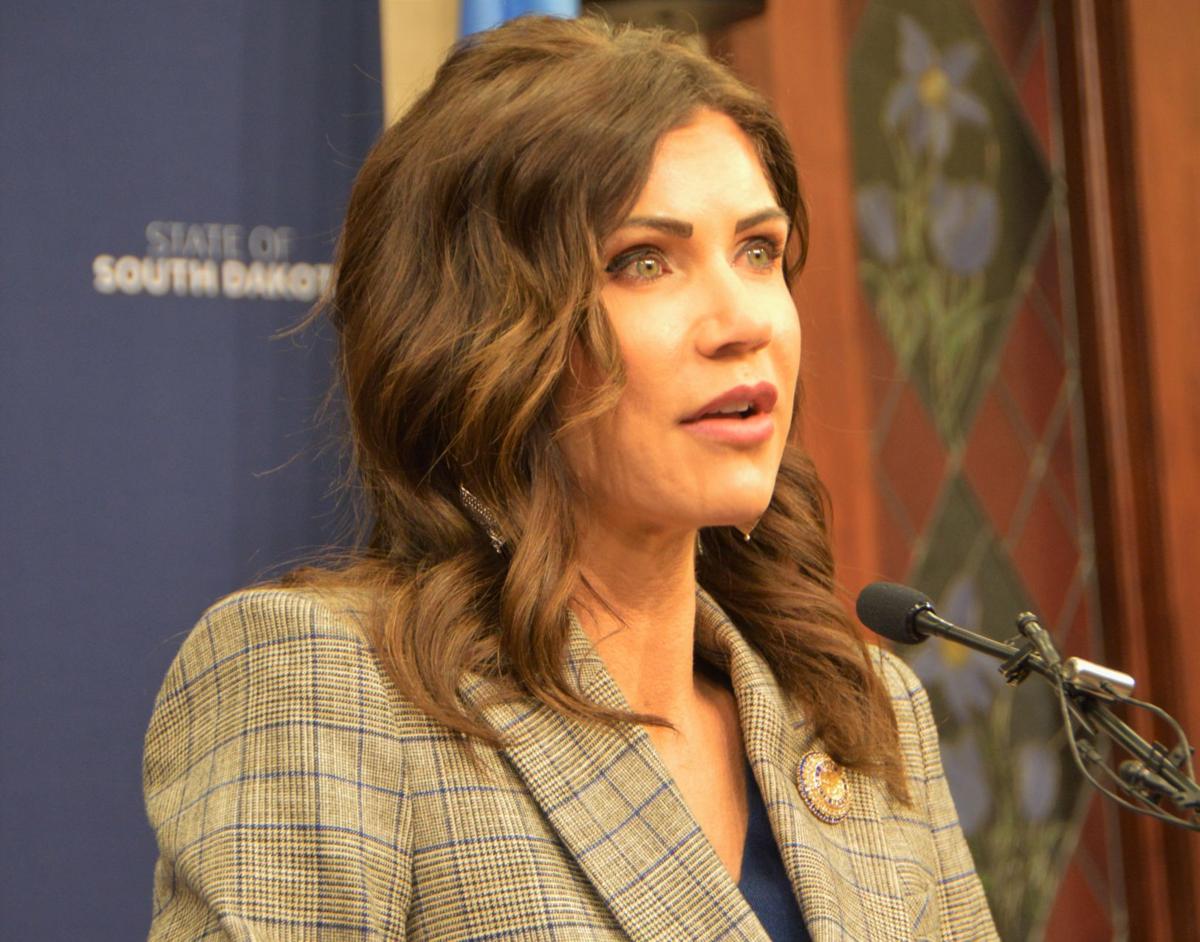 South Dakota public schools can now apply for grant funds to pilot programs focused on civics and history education after $900,000 was set aside in the 2021 budget for new curriculum. Schools can receive up to $200,000.
Bolstering the state's public schools' civics education was a priority Gov. Kristi Noem outlined in her budget address to the Legislature in December 2020.
During the legislative session, the Committee on Appropriations introduced a bill to make an appropriation to the Department of Education to invest in developing a new curriculum and educational materials, but it was tabled in the Senate Appropriations committee by a 6-1 vote. Sen. John Wiik, R-Big Stone City, motioned to table, calling the bill unnecessary as curriculum is updated every 10 years in the state.
Despite the bill's tabling by the Legislature, which effectively kills a bill by setting it aside, the $900,000 it proposed putting towards a new civics curriculum still found its way into the state's budget.
"Students should be taught our nation's history and all that makes America unique," Noem said in a press release. "They should see the importance of civic engagement firsthand. These grants are a crucial step towards demonstrating to our students why the United States is the most special nation in the history of the world."
The priorities of the South Dakota Civics and History Initiative will shape the pilot programs that are accepted. The initiative is intended to help students understand the country and state's history, teach them to engage on issues as informed citizens, and prepare them for participation in civil discourse. Grant applications must demonstrate a commitment to one or more of those priorities.
"Our young people will soon be the voters and leaders in our cities, counties, schools, country, and state," Secretary of Education Tiffany Sanderson said in the release. "Quality education in our history and how our government works is essential so they can become engaged citizens and leaders. These grants provide South Dakota schools significant opportunity to strengthen their social studies instruction and the real-world experiences students have."
The six priorities grant applications must consider as outlined on the DOE website are:
Supporting and increasing the capacity of K-12 educators, including at the elementary school level;
Providing high-quality, standards-aligned resources for voluntary use in local schools;
Providing real-life experiences for students;
Fostering students who appreciate our country, state and story;
Increasing students' knowledge and experience so they can engage as informed citizens; and
Growing students' ability to participate in civil discourse on important issues.
Applications are due May 3 and recipients will be notified in early June. Once awarded, grants can be used starting July 1, and all grant money must be used by June 30, 2023.
The pilot programs, as well as professional development regarding civics and history education, are scheduled to last from Fiscal Year 2022 to FY23. Halfway through FY 22 into FY 23, the DOE will review instructional materials for the two subjects and then develop materials for schools to use.
Katy Urban, a spokesperson for Rapid City Area Schools, said RCAS does not plan to apply for the grant at this time.
Ruth Raveling, a spokesperson for the state Department of Education, said the department won't be reviewing any applications until after the May 3 deadline and did not specify how many school districts, if any, have already applied.