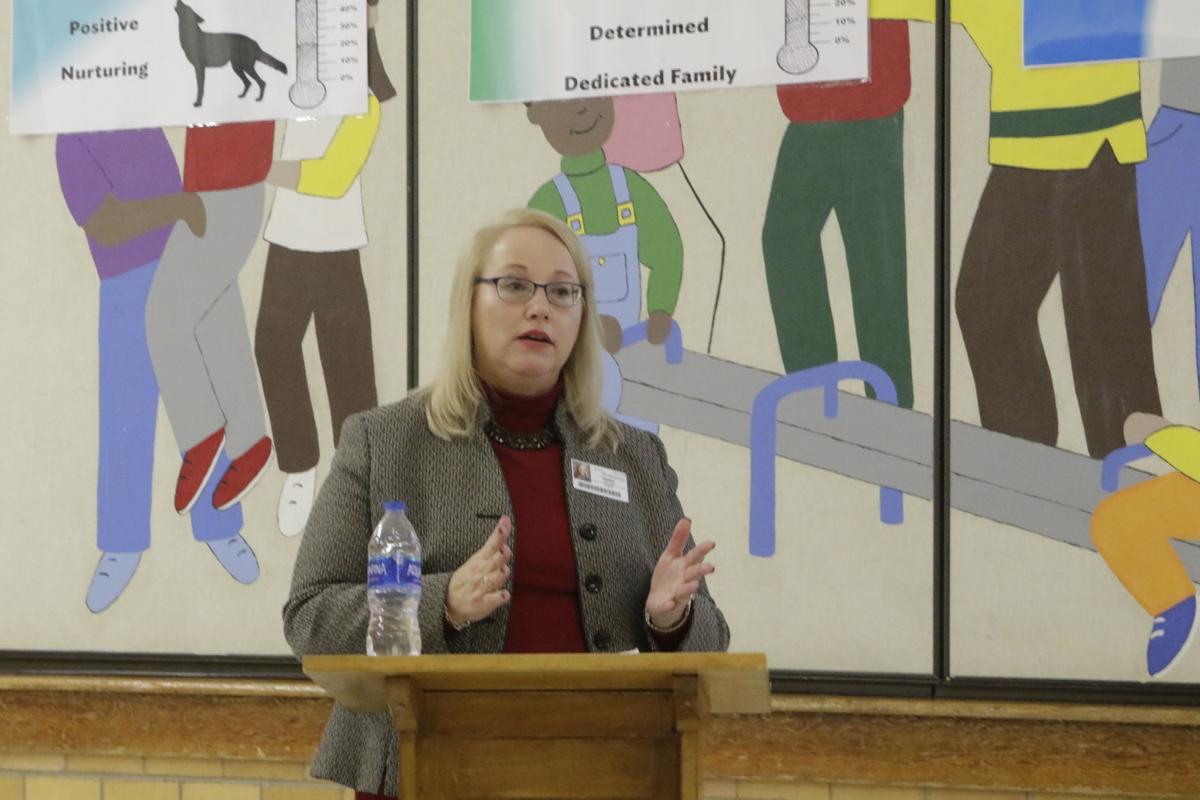 Next week, students and teachers at Rapid City Area Schools will be able to walk back into their school buildings, see their peers and learn in-person again after nearly six months of school closures amid the COVID-19 pandemic.
But, what would it take for any of the district's 23 schools to close again?
Superintendent Lori Simon said context is key in her decision making as the self-described "chief COVID-19 response executive officer" for the district.
Simon explained to Rep. Dusty Johnson in a recent school visit that she speaks with leadership at Monument Health "almost daily" and is on the phone with the South Dakota Department of Health each time there's a new student or staff case.
"I am basically every day going to be monitoring" the situation, Simon said, noting she is on alert with the DOH and Monument Health if there are new cases in the city, the hospital's service area or in Pennington County.
"I'm going to be looking every day and if I see something that's putting us in a zone as I'm having these conversations with local and state health officials, we'll have that discussion" about changing levels, Simon said, noting schools that may look like a "hot spot" at a given time may need to move to Level 3, which is off-campus learning.
"It really just depends on what the data tells us and in consultation with local and state officials," Simon said. But she said both the DOH and local health officials have told her there's no set criteria for shutting a school down or moving to a different level "because context is as important as the numbers themselves."
If a school or schools change levels, see a case or have a possible exposure, the district would alert families through its "internal communication protocols" with different letters that would be sent from the district's communications office.
Those alerts would not be sent directly to local media, but district information officer Katy Urban previously told the Journal she would do her best to send the same information that she sends to families in the district to the Journal about school closures, cases and more.
That patient will be asked to self-isolate for 10 days and to use a separate bedroom when possible.
The patient then must be fever free without fever-reducing medication for 72 hours prior to their release from isolation.
If a student or staff member is named as a close contact, a DOH representative will contact them (or their guardian if the patient is a minor) and ask them to quarantine at home for 14 days while monitoring their temperature and symptoms each day. Quarantine is defined by staying home, avoiding contact with others and not sharing household items.
The DOH defines a close contact as someone who was within six feet of an infected person for at least 15 minutes starting from two days before illness onset.
Concerned about COVID-19?
Sign up now to get the most recent coronavirus headlines and other important local and national news sent to your email inbox daily.