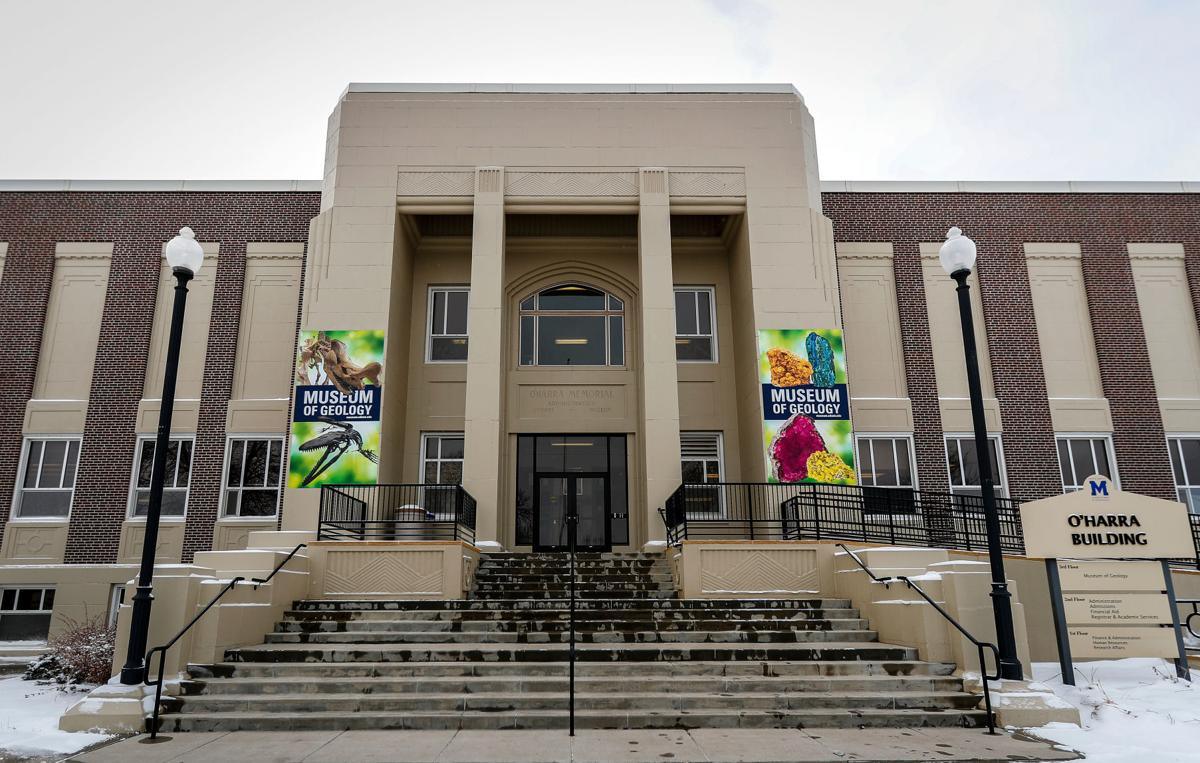 The six public universities governed by the South Dakota Board of Regents report a 2.76% reduction in fall enrollment due to financial and health concerns amid the COVID-19 pandemic, executive director and CEO Brian Maher said Wednesday.
Maher said the percent decrease equates to as many as 954 students who didn't enroll at the six public universities this fall who would have enrolled in a regular year.
"There might be some disappointment in looking at the specific numbers," Maher said. In the last six to eight months, "we have been wrestling with the pandemic. The impact of that pandemic is still unknown."
The full-time equivalent enrollment (FTE) is down 2.84%, mirroring the total headcount of 33,566 students, Maher said.
"The biggest thing we could do to help enrollment is to clear the public health situation up," Maher said. "We're all doing our best to help with that."
A main concern among universities is that the majority of students who didn't enroll this fall were first-generation and low-income students, Black Hills State University president Laurie Nichols said.
"We found that to be absolutely true at BHSU," she said. BHSU lost 250 students, including 163 FTEs.
As many as 143 high school students who usually enroll in dual credit courses did not do so this fall because of a three-week gap between BHSU starting a week early and many West River high schools starting two weeks late, Nichols said.
BHSU was also down 84 first-time freshmen from last year. Many students decided to defer their admissions until spring or next fall mostly due to COVID-19 and financial concerns, Nichols said.
FAFSA applications for incoming students were down 17% and incoming freshmen numbers were down 16%, Nichols said.
BHSU also saw a drop in enrollment from Native American students, primarily those from western South Dakota, Nichols said. There are typically 250 Native students at BHSU, but they lost 35% of those students, she said. The drop was primarily in the incoming freshmen class.
"We were very sorry to see that," Nichols said. "It's an area of concern and it's an area we will definitely work on as we move forward."
Dakota State University retained 50% of Native students who were first-time, full-time degree-seeking students this year. 29 students there identify as American Indian or Alaska Native (AIAN), and 43 are multi-racial where one is AIAN.
At Northern State University, the retention rate for Native American students was at 89% this fall. 16 new full-time, first-time degree-seeking Native freshmen enrolled at NSU, compared to nine last year.
South Dakota State University lost eight Native students, which is 3% of the campus's total Native population. Enrollment of Native students from South Dakota's nine tribes is up by three students, adding to a total of 282 from the state's tribes.
The University of South Dakota is down by four full-time Native students, which is a loss of 4.5% of that demographic for the university. USD is also down 14 part-time Native students, following the trend of losing more part-time students than full-time students, president Sheila Gestring said.
South Dakota Mines reports that 11 fewer Native American students — from 28 last year to 17 this year — are attending. President Jim Rankin said there are 15 undergraduates and three graduate students.
Mines spokesman Mike Ray said the decrease is not entirely due to COVID-19, but may be because a scholarship program that increased the number of Native people in STEM fields ended this year. Mines is working to replace the scholarship funding stream to boost enrollment of Native students, Ray said.
Enrollment at South Dakota Mines decreased this year with a headcount of 2,477 undergraduate students compared to 2,529 in fall 2019, a decrease of 52 students.
The FTE was "down a little bit," Rankin said of the 5.4% decrease from 2,156 in 2019 to 2,039 this fall.
"What we're finding is that our students, while we had a great return because the students really did want to come back and be on campus this fall, they're not taking as many classes as they normally do," Rankin said. "We're investigating why that might have happened."
Mines usually doesn't offer a lot of summer classes, but a lot of students had their internships cancelled so "almost a double, if not more" students took summer classes this year, Rankin said.
Engineering and science education is a lot of hands-on education, so because some of the classes were online, students decided not to take a class or two and may take it at a later semester when there's more hands-on time, Rankin said.
International student enrollment also decreased because "new students could not come into the country," Rankin said. International students who were already on-campus stayed in the country, he said.
Despite the pandemic's impact, the retention rate of 81% improved from 78% in the previous year, Maher said, adding that 6,708 new undergraduates joined the public university system this fall.
"While across the system there was no gain in enrollment, in fact there was a slight loss in enrollment, the percentage of students returning after their first year increased significantly," Maher said. "That's a major accomplishment in any academic year, and it's truly admirable during the pandemic as adjustments had to be made with students and faculty to promote health and safety."
Be the first to know
Get local news delivered to your inbox!