PHOTOS: Rapid City schools prepare for socially distant learning and reduced class sizes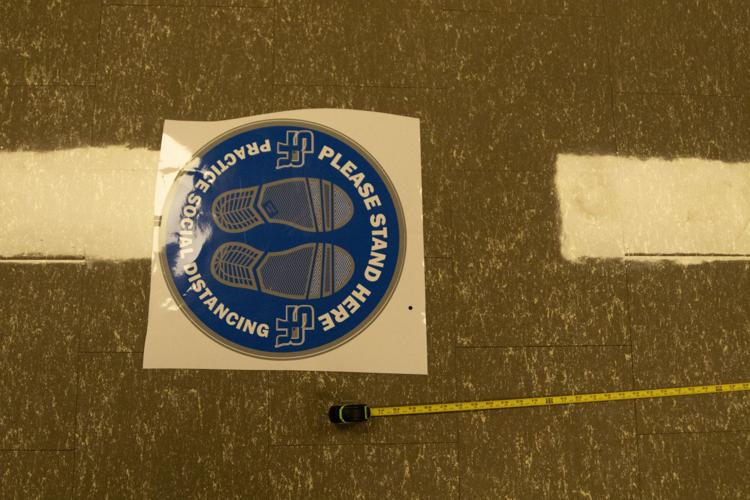 PHOTOS: Rapid City schools prepare for socially distant learning and reduced class sizes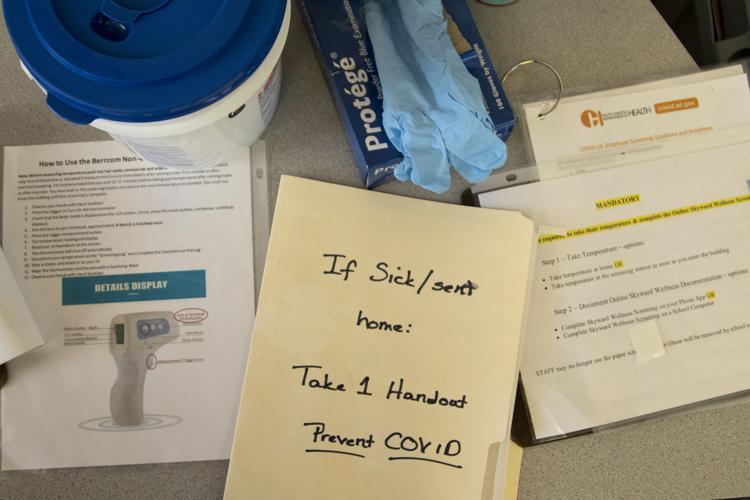 PHOTOS: Rapid City schools prepare for socially distant learning and reduced class sizes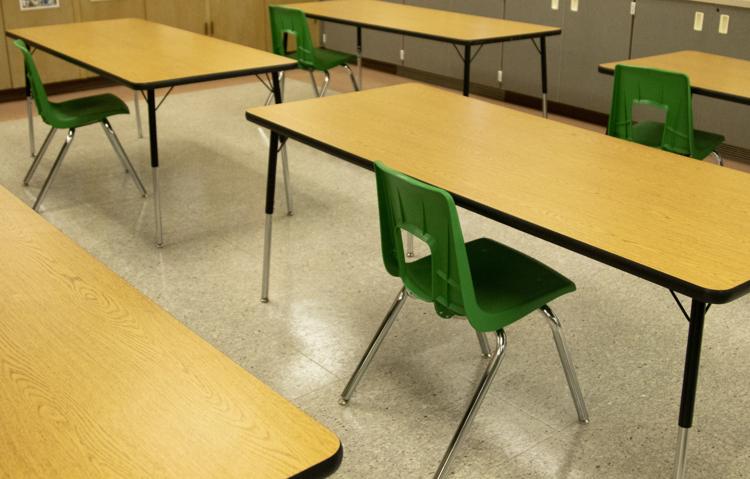 PHOTOS: Rapid City schools prepare for socially distant learning and reduced class sizes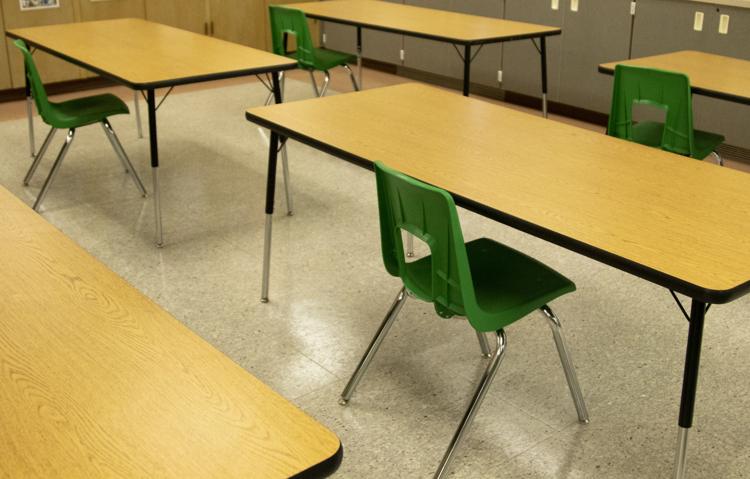 PHOTOS: Rapid City schools prepare for socially distant learning and reduced class sizes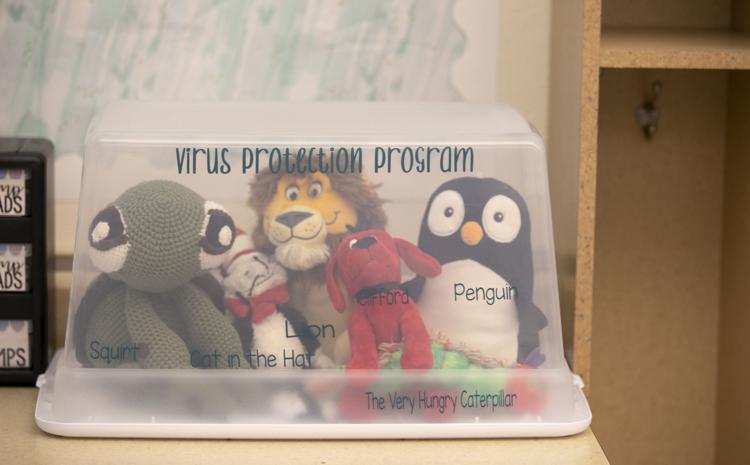 PHOTOS: Rapid City schools prepare for socially distant learning and reduced class sizes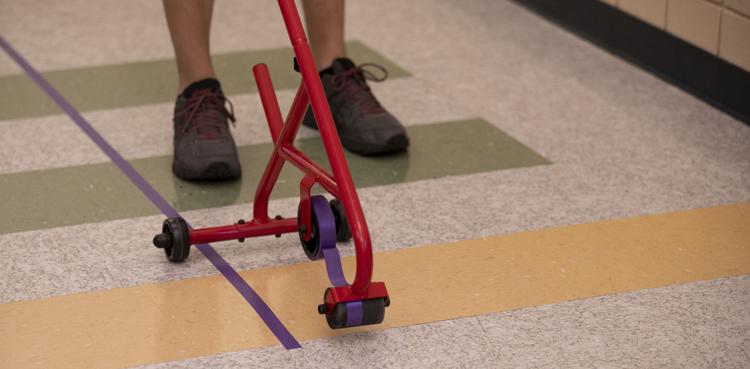 PHOTOS: Rapid City schools prepare for socially distant learning and reduced class sizes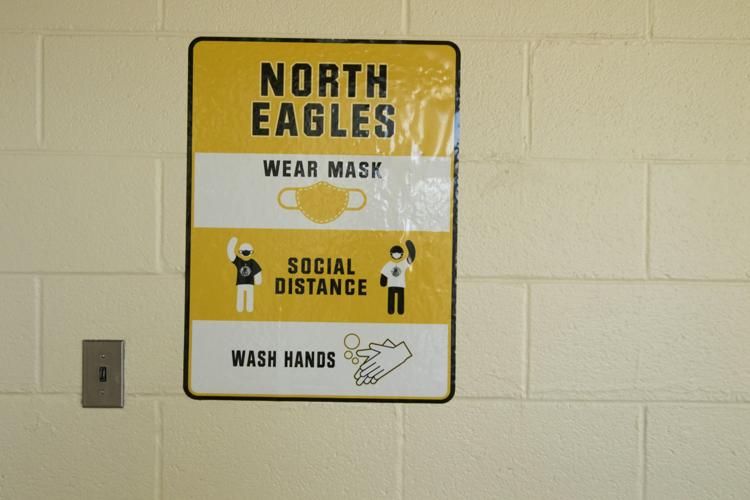 PHOTOS: Rapid City schools prepare for socially distant learning and reduced class sizes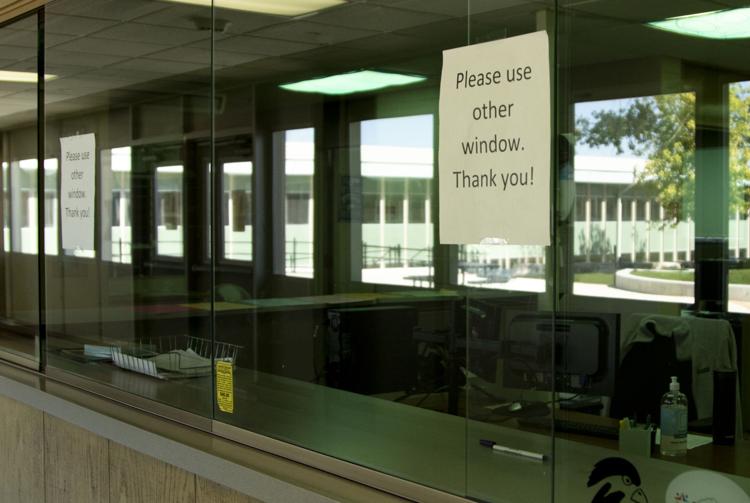 PHOTOS: Rapid City schools prepare for socially distant learning and reduced class sizes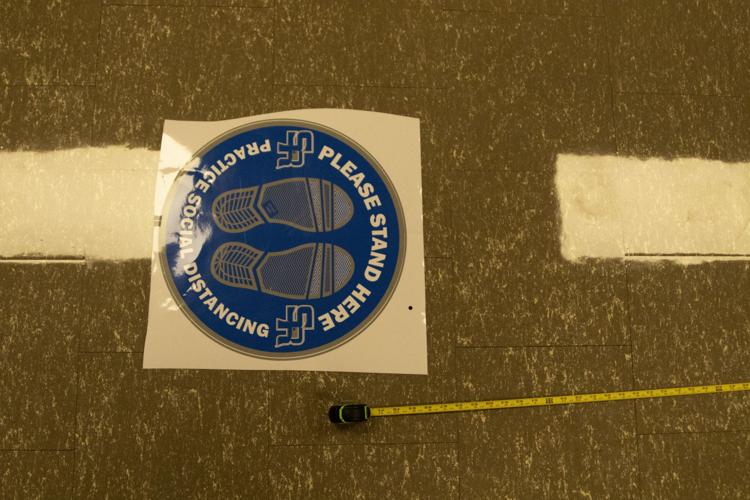 PHOTOS: Rapid City schools prepare for socially distant learning and reduced class sizes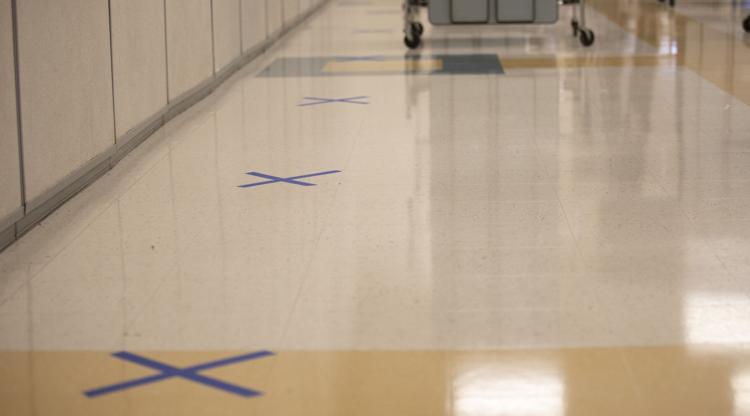 PHOTOS: Rapid City schools prepare for socially distant learning and reduced class sizes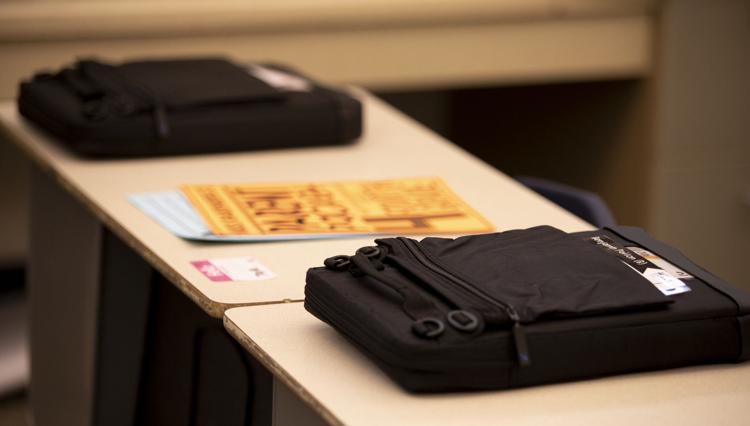 PHOTOS: Rapid City schools prepare for socially distant learning and reduced class sizes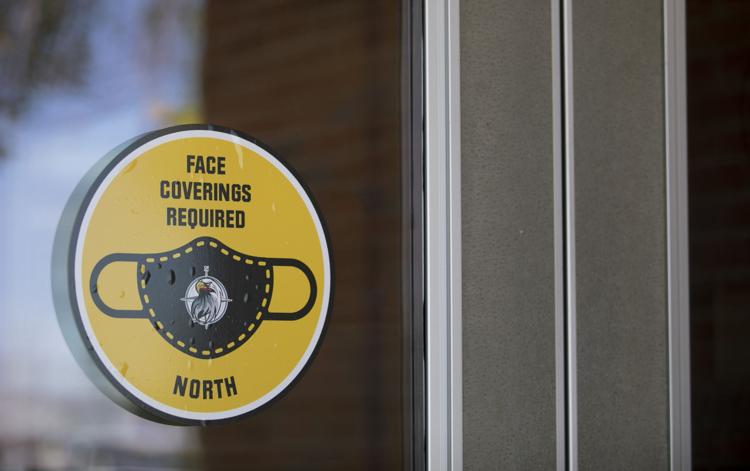 PHOTOS: Rapid City schools prepare for socially distant learning and reduced class sizes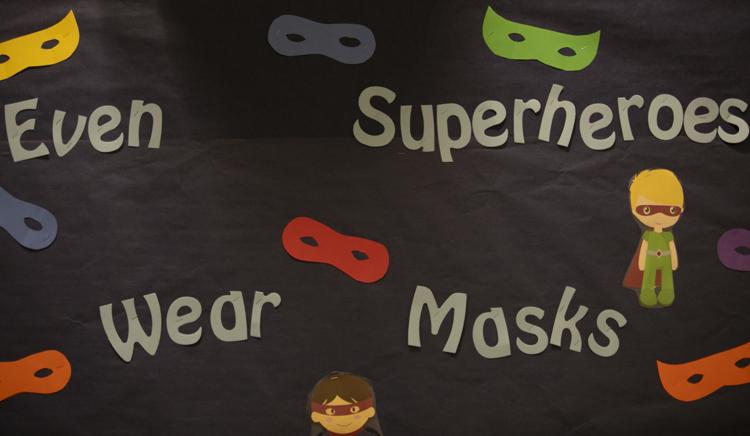 PHOTOS: Rapid City schools prepare for socially distant learning and reduced class sizes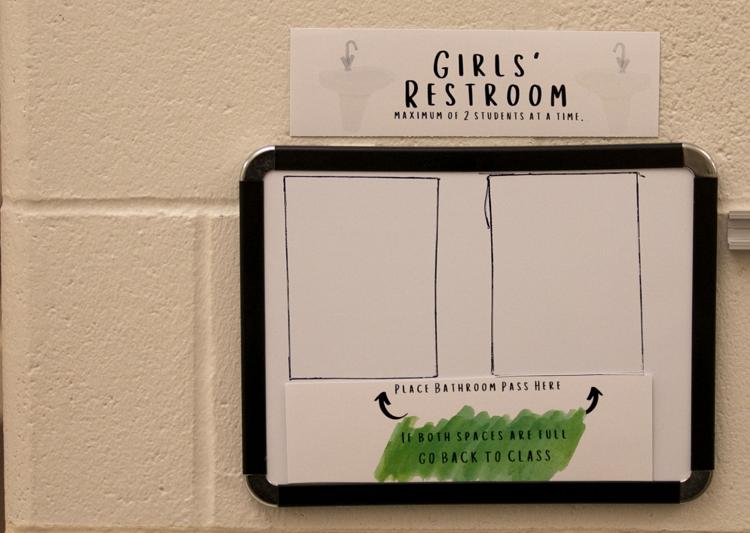 PHOTOS: Rapid City schools prepare for socially distant learning and reduced class sizes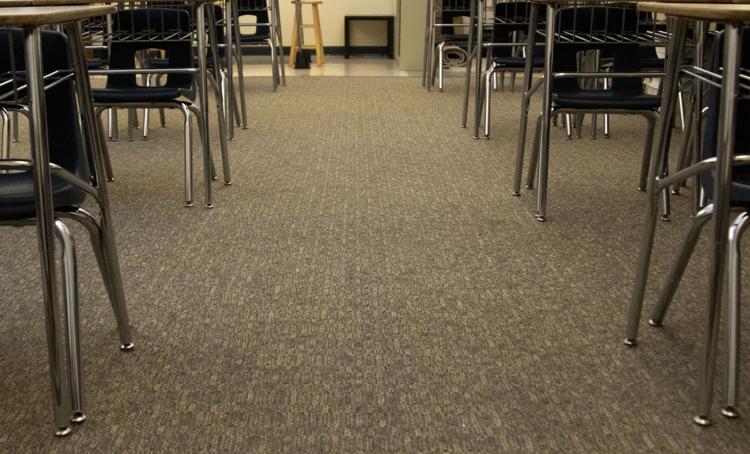 PHOTOS: Rapid City schools prepare for socially distant learning and reduced class sizes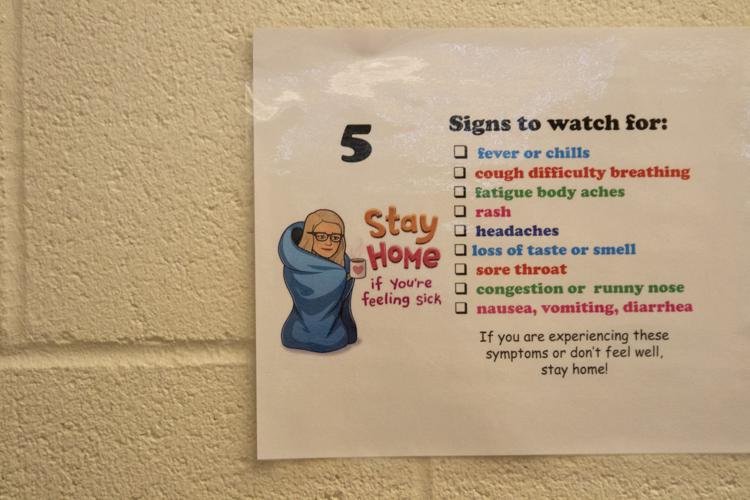 PHOTOS: Rapid City schools prepare for socially distant learning and reduced class sizes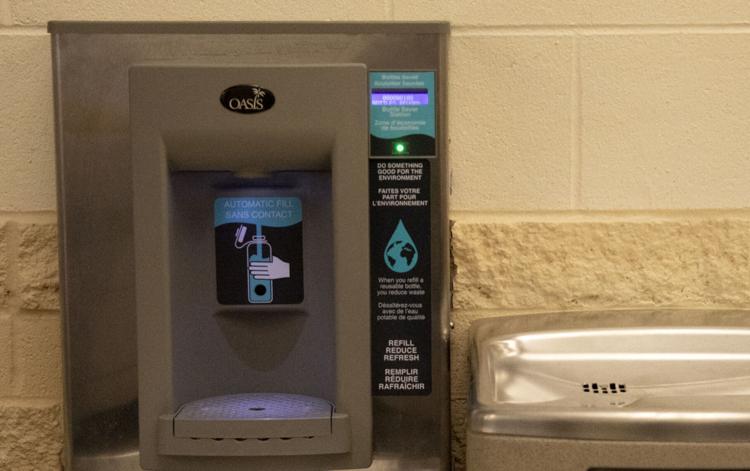 PHOTOS: Rapid City schools prepare for socially distant learning and reduced class sizes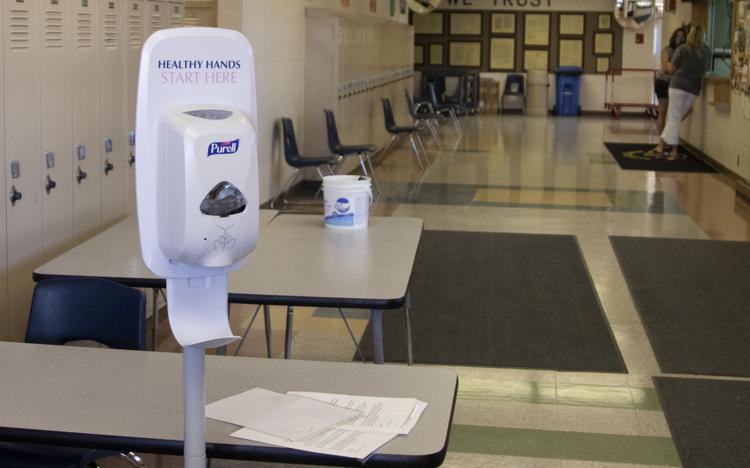 "This is really weird. This is my 20th year of teaching, and I finally feel like I have it down and now this year, I feel like I threw everything up in the air and I'm grabbing at sticks."
Twenty years of teaching experience did not prepare Sandy Richards to teach in a pandemic.
Richards teaches chemistry and physics at Stevens High School. She hopes her students won't be as frustrated this school year as they were when schools switched to remote learning swiftly in mid-March when the state saw its first dozen cases of COVID-19.
Richards was setting up her classroom Thursday at Stevens, configuring a handful of desks in her larger lab classroom to accommodate social distancing and finalizing her lesson plans for both online and in-person learning. She and hundreds of her colleagues across the district will return to their schools for the first time in nearly six months on Tuesday.
"I'm just glad I can see the kids at least once a week," she said, noting the district is opening in Level 2, which keeps half the students on-campus on a given day while the other half learn off-campus.
In the spring, learning from home then was not the same as "raising my hand to immediately get an answer," Richards said of her students. "Some kids kept working, but some just went 'Oh, my grade's good enough.' I think we just have to be really up front with them this year like 'no, you are going to be held responsible.' I think there's a little bit more motivation to keep up."
Signs of the COVID-19 pandemic can be seen at every level of Rapid City Area Schools. Tape is newly pressed on hallway floors to encourage social distancing in passing. Bathroom passes keep capacity to two people at a time in some schools. Lunchroom seats are marked off to keep students evenly spaced.
Some classes, like music and band, may change shape. Katy Urban, district spokeswoman, said music classes and science projects may move to the courtyard at North Middle School, for instance, to allow for social distancing.
Hand-sanitizer stations, temperature checks, plexiglass barriers in school offices and contactless water bottle fillers are some of the newer imports.
Construction is also underway in some schools to make room for nurse stations, sick/well areas and small isolation rooms for those who exhibit COVID-19 symptoms at school.
At Valley View Elementary School, signs remind students that "even superheroes wear masks."
In Daniel Gaudino's classroom, tape marks a distanced spot for each second-grade student to set their stool and lap table. It's his third year teaching, but Gaudino said this is a "whole different thing."
"I'm looking forward to seeing my kids and hope we don't shut down," Gaudino said, referencing Level 3 of the back-to-school plan, which would mean a move to off-campus learning for all students. "We're going to get through it. It's going to be a different year. It's going to be interesting, but we're going to get through it."
In the mornings, students won't go out to the playground like last year, Gaudino said. They'll instead come directly into the classroom, put their stuff away and get breakfast if needed.
"A lot of the first day of school will be setting up the rules and expectations" for the year," he said. He will also work with his students on setting up their computers and getting familiar with the learning management system they'll use all year, called Seesaw.
When the students are on-campus, Gaudino said he will do lots of "front-loading" by giving them the lessons and information they need, then giving them worksheets and activities to take home until he sees them again.
Holly Howie teaches family and consumer science at North Middle School. Howie said she's excited to be back in the classroom with her students, but "obviously it's going to be far from normal" wearing masks (required) and social distancing.
Howie set her classroom up with one student per table and will implement extra cleaning beyond hand-washing and sanitizing desks in the classroom where students cook and learn other life skills. 
Howie is also bringing back some online curriculum that she's had on the backburner for years in case the school moves to Level 3.
Richards said teachers need support from parents and the community this year. She said she hopes more substitute teachers are available when teachers get sick and hopes parents trust teachers to keep their children safe at school.
"If someone has a free day, they could hop in and sub," Richards said. "They don't even have to know chemistry. They could just keep attendance and keep kids on task. That's great."
Teachers also worry about child care as they continue teaching in-person while their children are at home for off-campus learning.
Howie said she's "really stressed out" about child care for her children. 
"I'm really happy with the district and what they're doing, and I know they can't make everybody happy. But as a parent, it is a little stressful," she said. "I have to pay for child care for my youngest." 
Howie said she hasn't yet found someone to make sure her kids are doing their school work while they're working from home.
"They're basically going to have to be accountable for themselves, which is good because it forces some maturity on them, but I am struggling a little bit with not being there to help them," she said, noting she worries about their academic well-being if they miss in-person instruction time.
Richards said her two high school sons should be able to manage at home for the most part, but that her senior has a lot of AP classes she wants him to be in-person for. Her sophomore started high school last year, so "I worry more about him because you barely have high school figured out, and it just changed."
Gaudino said his son, a junior at Central High School, should be fine to stay on task with school work at home, but that if his son isn't home at the same time as his youngest daughter who starts at North Middle School this year, he hopes Girls Inc. opens up for day hours where she can get homework help.
Overall, Howie said she's happy with the district's plan this year, and happy to see students in-person again.
"I know (the district has) a really big job, and I'm glad I'm not the one responsible because no matter what you do, you're going to have people that aren't happy," she said. "The class sizes are smaller now, so it's going to be easy to social distance and give the kids more one-on-one attention."
Concerned about COVID-19?
Sign up now to get the most recent coronavirus headlines and other important local and national news sent to your email inbox daily.